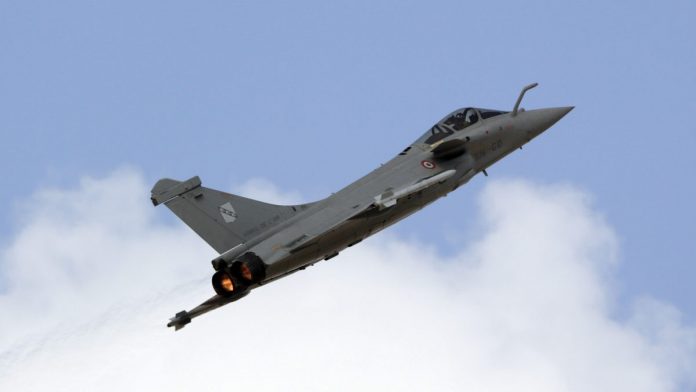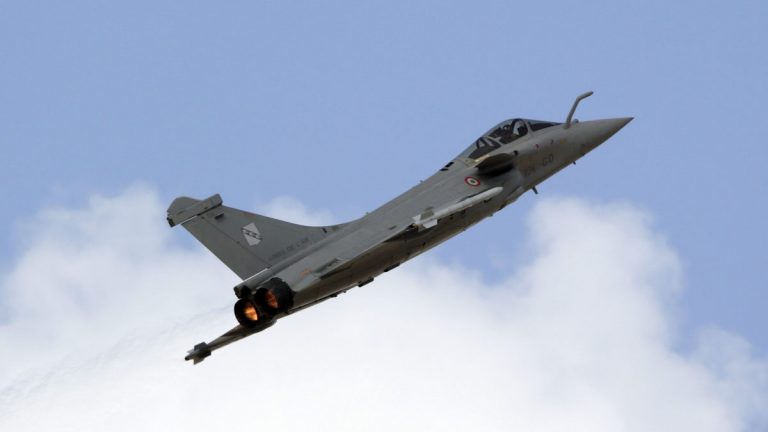 Text Size:
New Delhi: The Rafale controversy took a fresh turn late Wednesday after a US defence portal's February report surfaced, saying Pakistan Air Force exchange pilots were trained in France to fly the Rafale fighter jets of the Qatar Air Force.
The AIN Online report, which was published in February, said the Pakistani pilots were trained on board Rafale jets in November 2017. This was a year after India signed a deal with France and Dassault Aviation to buy 36 Rafale jets.
Later Thursday, the US defence portal removed any reference to Pakistani pilots from its report.
Although neither the Indian Air Force nor the defence ministry has issued any statement or denied the US report, top sources in the Indian defence establishment told ThePrint that the IAF will seek fresh information from Dassault Aviation and its Air Attache in France. The French ambassador in New Delhi tweeted that the portal's report was "fake news."
I can confirm that it is fake news. https://t.co/3XpPnfPqUc

— Alexandre Ziegler (@FranceinIndia) April 11, 2019
What the IAF wants to know is if, as the report mentions, the pilots were indeed Pakistani and what level of training they were given.
The IAF sources claimed the initial information received suggested a batch of Pakistani technical team was in France on behalf of Qatar only "a few months back".
"It is wrong to say that pilots were trained in 2017. Initial information is that there were no Pakistani pilots who were trained by the French government. Even if they were, it would have been done in the last one year," said the source.
"Additional information will be sought from Dassault Aviation and the Air Attache in France."
The initial information also suggested that the Pakistani technical team was just given one general briefing, the source added.
Top French sources told ThePrint that all the pilots who are being trained on the Rafale jets for Qatar Air Force hold official Qatari passports. But, unlike India, Pakistan allows dual nationality. So, it is quite likely they retained their Pakistani passports too.
Asked if there's a security and secrecy risk for India in case the US report turns out to be true, the defence source said, "If they indeed would have been trained, then they will be scared by the capability of the fighter aircraft. Getting trained is no issue, the problem will only come if Qatar decides to hand over the aircraft to Pakistan. But that is not possible because of the end-user agreement between France and Qatar."
An important point to be noted is, that in the past, Arab countries are known to have transferred their American-made frontline fighters to Pakistan. The two most notable cases are Jordan in 1971 (F-104 Starfighters) and now, at least 14 F-16s. The transfers were approved by the US.
India is expecting the first batch of the aircraft in September this year. Qatar received its first batch of the fighter jets in February. In any case, there is no restriction over Qatar allowing PAF pilots routinely seconded to it to fly the Rafales.
Pilots from friendly governments being given access to aircraft and equipment which may also be in the inventory of their adversaries, however, is a routine practice. IAF pilots have lately had plenty of access to USAF F-16s in joint exercises and trainings. What needs greater secrecy and protection than the aircraft or weaponry are the tactics and customised softwares.
---
Also read: Wing Commander Abhinandan being shot down is the real Rafale scandal
---
Qatar's Rafale deal and Pakistan
The West Asian country had signed a €6.3 billion agreement for the purchase of 24 Rafale jets (six of them two-seat trainers) in May 2015. A dozen more aircraft were added to the order in December 2017, said the AIN Online report.
"Qatar's Rafales differ in detail from those delivered to France and Egypt, and integration of the Lockheed Martin Sniper targeting pod and Elbit Systems TARGO-II helmet-mounted target designation system required extensive testing," added the report.
The Israeli helmet-mounted display is one of the 14 specific enhancements the India-ordered Rafales will have.
Qatar and Pakistan have strong military cooperation ties. It is estimated that over 600 Pakistani troops are posted in Qatar as part of the defence pact.
The Qatar Air Force also has a number of Pakistani personnel, but mostly for maintenance.
---
Also read: Modi govt's 'main concern' in Rafale case — sensitive information coming out in public
---
Indian team in France
Currently, a large number of IAF officials are in France overseeing the progress of the Rafale production, and getting trained on the systems.
While seven IAF pilots are receiving training in France — this number will eventually rise to 20 — about 50 air force personnel from the engineering and maintenance wing are also getting trained there.
This report has been updated to reflect a change in the US defence portal's article.
For ThePrint's smart analysis of how the rest of the media is doing its job, no holds barred, go to PluggedIn