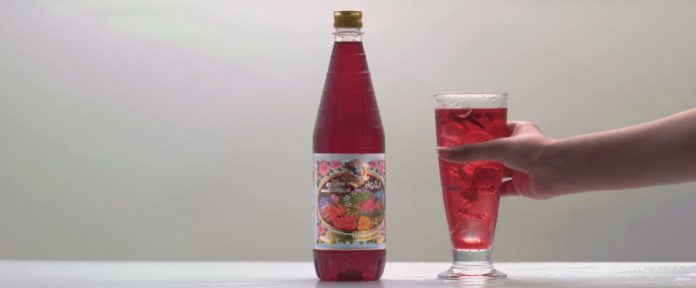 Text Size:
Major Ramzan crisis for Indian Muslims — no RoohAfza in the market
As the holy month of fasting begins, Indian Muslims are faced with a crisis — there's no RoohAfza in the market. An iftar without RoohAfza is just not the same, at least for North Indian Muslims, writes Shivam Vij.
Dalit IAS officer accuses top PMO official of caste bias, says he fears for his life
A chief secretary-rank IAS officer has accused P.K. Mishra, additional principal secretary to the prime minister, and three other senior bureaucrats of committing atrocities against him under the SC/ST Act, and thwarting his career growth due to caste bias, reports Sanya Dhingra.
This is how China wants India to pay it back for listing Masood Azhar a terrorist
China is trying to leverage Jaish-e-Mohammed (JeM) chief Masood Azhar's listing as a global terrorist to bring India on board the Belt and Road Initiative (BRI) bandwagon. Read the report by Nayanima Basu to know more.
Big split in Election Commission as EC Ashok Lavasa stands up against clean chits to Modi
Election Commissioner Ashok Lavasa is learnt to have dissented in four decisions taken by the Election Commission — one against BJP president Amit Shah and the rest three that absolved Prime Minister Narendra Modi of flouting the Model Code of Conduct, reports Sanya Dhingra.
I'm a traditional BJP-voting industrialist. Narendra Modi made me vote NOTA
Umang Agarwal, who runs a small factory in Kanpur, explains how the Narendra Modi government has helped global businesses to boom and evolve, but ignored the small traditional ones, which comprise 85 per cent of the business community. Read the report by Shivam Vij to know more.
Modi – what India missed in Time magazine's 2019 list of 100 influential people
Prime Minister Narendra Modi has failed to make it to the list of Time magazine this year for the second consecutive year. This, even as his counterpart across the border, Pakistan's Imran Khan, entered the coveted list, writes Srijan Shukla.
Modi's Hindutva 2.0 written on Varanasi walls: Temple restoration, not mosque demolition
Narendra Modi has boldly ventured to redevelop Varanasi's messy, filthy inner city. It's a restoration project that can delight his large Hindu constituency, writes Shekhar Gupta.
Get the PrintEssential to make sense of the day's key developments