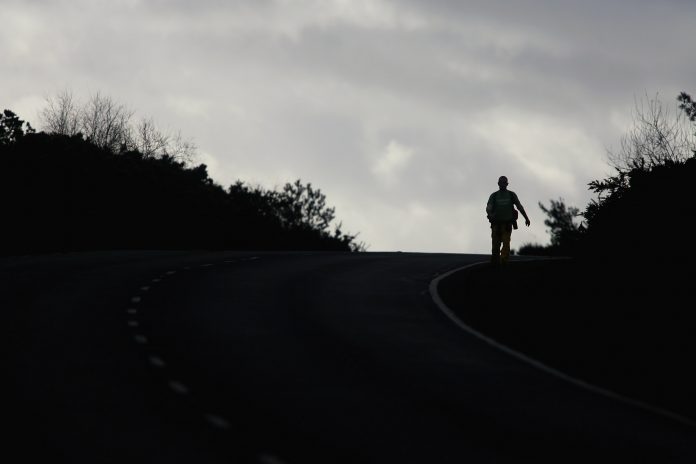 Text Size:
So far, 9 trekkers have lost their lives in Tamil Nadu. The group allegedly went without a guide and didn't even take permission, despite recent forest fires.
New Delhi: A forest fire in Theni district in Tamil Nadu, which broke out Sunday, has claimed nine lives so far. The people killed were part of two groups, totalling 36 people, who had gone for a trekking expedition.
PTI quoted Theni district collector Mariam Pallavi Baldev as saying the trekkers were returning Sunday morning when they heard of the forest fire and got separated while trying to find safe spaces. The Indian Air Force and various rescue teams continue to search for missing persons.
Meanwhile, many have many claimed that the trekking expeditions were illegal ones that didn't have permits.
A district forest officer, on the condition of anonymity, told ThePrint that one of the groups had not taken permission, or even applied for permits. It went without a guide from the forest department, and had even taken the wrong route while trekking.
The club in the spotlight
There were two teams which trekked to the hills – one 12-member team and another consisting of 24 members, both organised by private companies in Chennai. The treks covered the Kurangani-Kozhukumalai hills in the Western Ghats.
The larger group had reportedly gone on a Women's Day trek arranged by the Chennai Trekking Club, and consisted mostly of women and children. This is the group alleged to have gone without permission.
Founded in 2008, the Chennai Trekking Club claims to be one of the largest trekking groups in southern India. The club's website says it is a 40,000-member non-profit volunteer group, which "organises hundreds of outdoor, sports, environment and social activities each year during weekday mornings and weekends".
However, it did not seek permissions or notify officials, despite the frequent forest fires in Tamil Nadu and Karnataka in the last month. The police said the club's office at Palavakkam was found to be closed Monday.
Keeping officials in the loop
There are no central guidelines about trekking in India.
Dipika Bajpai, an Indian Forest Service officer and Karnataka's deputy conservator of forests, pointed out that decisions and rules about trekking in India change from territory to territory. The local district forest officer (DFO) generally takes the call on a case-by-case basis.
Bajpai said it helps if the DFO is kept in the loop, because if someone doesn't return from trekking at the appointed time, a panic call can be initiated.
"From March to the first monsoon rains, the forests are very sensitive because of the heat; the animals are distressed as well," she said, while talking about the dangers of summer forest treks. Even a cigarette butt or cooking in the forest can start a fire.
Usually, if DFOs and eco-tourism centres are alerted about a tour, they send a guide to shepherd the teams along fixed routes. This permission, Bajpai said, can even be taken orally.
However, the forest departments are hard-pressed because of the lack of staff or guides for the large number of people that are now choosing to trek in India.
Are permits mandatory?
Not all treks in India need permits. Only if it's a 'restricted area', as deemed by the Army or the forest department, does one need a permit.
"They do this so that they have a count of the people of who are going through there. There are numerous check posts in these areas with proper ID and permit checking," said Sambit Dattachaudhuri, co-founder of The Doi Host, a travel service.
"You are also told how long you can stay in these places. You cannot exceed that time period without prior clearance."
Check out My543, our comprehensive report card of all Lok Sabha MPs.