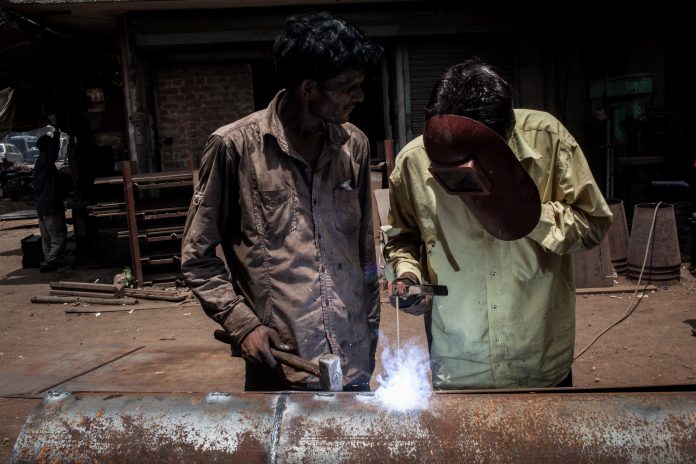 Text Size:
Exactly a year ago, Prime Minister Narendra Modi announced an ambitious but enormously disruptive decision to invalidate Rs 1000 and Rs 500 notes, ostensibly to combat corruption, counterfeiting and terror funding. Demonetisation triggered public panic, slowed manufacturing, sent workers home and affected economic growth.
The RBI said in August that 99 per cent of the cash was returned. But the move forced citizens to adopt digitisation at an unprecedented pace, in a country where 80 per cent of transactions were conducted in cash. And it helped the BJP win the election in UP.
What has India gained and lost from demonetisation and what are the lessons learnt?
When the government decided to suddenly outlaw 86 per cent of the currency in circulation last year on this very date, we at Ambit were the first ones to highlight that such a move will wreak havoc on the cash intensive unorganised sector which accounts for around 40 per cent of the GDP and employs hefty 80 per cent of the workforce in India.
With cash in the Indian economy playing the same role that blood plays in a human body, we highlighted that we expect economic growth to experience a sudden and drastic slowdown. Our thesis was based on a slowdown materialising in both the formal and the informal sector.
We made the point that GDP growth would fall to 0.5 per cent in half financial year 2017, implying a 3.5 per cent growth rate for the full year. However, the listed market and formal space coped surprisingly well with the drying up of cash. Call it accelerated formalisation or call it the jugaad of the Indian entrepreneur, we missed the resilience of India's formal economy.
---
Here are other sharp perspectives on demonetisation:
Radhika Pandey, consultant, NIPFP
Milan Vaishnav, senior fellow, Carnegie Endowment for International Peace
T.S.R. Subramanian, former cabinet secretary
Manish Tewari, national spokesperson, Congress
Arun Kumar, retired professor, JNU
Pranab Dhal Samanta: editor, ThePrint
Syed Zafar Islam: BJP spokesperson for political and economic affairs
---
With the formal sector experiencing a lesser-than-expected slowdown in third quarterly of 2017 and with the Central Statistical Organisation relying on formal sector indicators to proxy the health of the informal sector where growth visibly came to a juddering halt, the official GDP growth in second half of 2017 came in at 6.5 per cent year on year i.e. a vastly higher number as compared to our estimates.
However, what we did get right was the adverse effect of demonetisation on the informal sector and its subsequent effect on job creation.
Our primary data surveys suggest that economic activity in the informal sector are yet to recover from the shock and the proof of that has been the fact that no job creation seems to have taken place in this sector. Our travels across the country in the aftermath of the move (which continues even today) suggests that the SME sector is yet to see its output recover to pre-demonetisation levels, let alone expanding output and hiring more workers.
Moreover, the demonetisation move had limited impact on the generation of black economy as issues like tax evasion, corruption and crony-capitalism still remain at large.
Ritika Mankar Mukherjee is a senior economist at Ambit Capital
Get the PrintEssential to make sense of the day's key developments