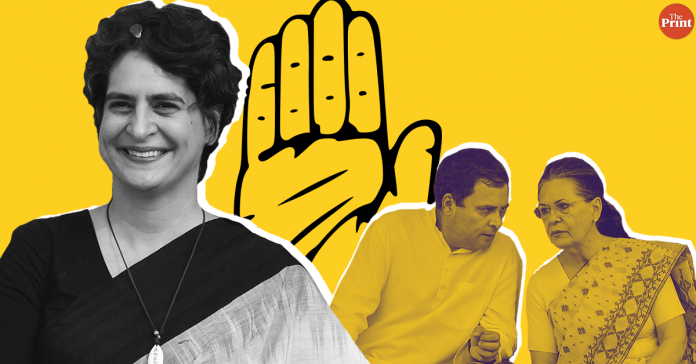 Text Size:
Priyanka Gandhi Vadra has been appointed as the general secretary of Uttar Pradesh (East) months before the Lok Sabha elections. She will be taking charge in February first week, marking her formal entry into politics.
ThePrint asks: Is Priyanka Gandhi Congress' brahmastra for 2019 or will Vadra scandals weigh her down?

---
The charismatic Rahul-Priyanka combo will not just impact UP, but all of India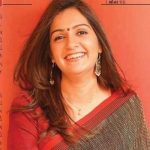 Priyanka Chaturvedi
National spokesperson, Congress
The supposed scandal surrounding the Vadras is entirely a BJP creation. BJP's myth-making has reached proportions that are not only unbelievable, but also untenable. They have been in power for 4.5 years and have proved absolutely nothing.
Every time we questioned the BJP on matters of governance, they have tried to divert the issue by solely talking about Robert Vadra. But people see through this now.
This sort of hounding and attempt to implicate her for something she has no involvement in, is purely a BJP agenda. However, we are very clear that Priyanka Gandhi Vadra entering politics will only strengthen the party and motivate the party workers. She will re-energise Congress in Uttar Pradesh.
The combination of Rahul Gandhi and Priyanka Gandhi Vadra will be extremely important and helpful for the party. As the Congress president, he has assigned her a very important role in the political system. The coming together of these two very charismatic leaders will have a massive impact not only on the people of Uttar Pradesh, but on the entire country.
It will drive many other women who look up to her as a woman of influence to enter the Congress party.
---
Together, Priyanka and Robert Vadra have amassed a huge amount of wealth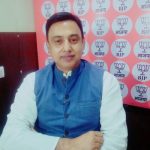 Syed Zafar Islam
National spokesperson, BJP
Priyanka Gandhi Vadra's entry into Congress is not going to impact the BJP in any way. This move only shows the Congress' desperation. This was their last resort, they were left with no other option. Rahul Gandhi has performed miserably because not only has he failed to impress the citizens, but also failed to command respect amongst the party's leadership.
It is an opportunistic move to win elections and won't sit well with the people. The Gandhi family will only be subject of more ridicule.
This will also weaken the mahagatbandhan, because the Gandhi family insists on promoting someone only from within. The party doesn't even pretend to be democratic.
Dynasty politics of the Gandhi family reminds one of a Bollywood song, which I would like to paraphrase to suit the context.
"Phoolo ka taaro ka, sabka kehna hai
Party mein hazaar hai,
Hazaro mein meri behna hai.
Aaja tujhe mujhsey jo bhi kehna hai,
Mein hu parivaar ki,
Hamein hi dabang rehna hai"
Her husband, Robert Vadra is facing several corruption allegations. Now that Priyanka Gandhi Vadra has entered politics, she will have to answer for the crimes of her husband. Together, they have amassed a huge amount of wealth, which will only be subject to more scrutiny now.
---
Priyanka cannot escape the charges raised against Robert Vadra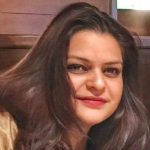 Advaita Kala
Author
Indian politics has changed dramatically in the last decade or so. The intrigue with which new entrants were viewed is lacking today. Priyanka Gandhi Vadra's entry into politics would have resonated with the people much more 15 years ago when brother, Rahul Gandhi also entered politics. Today, there are plenty of players in the game and novelty factor has taken a hit.
That said, this was certainly an announcement that was long expected. It was an inevitability that has been actualised. I am pleased that a woman is entering politics; something that I hope is followed with more women entering the political fold. Strong women are necessary to clean up the dirt we witness in India's politics.
But the charges constantly raised against her husband, Robert Vadra is not something she can escape scot-free. They will most definitely affect how the masses perceive her. Ultimately, it is a fact that spouses share incomes and her association with Robert Vadra will be subject to scrutiny. Of course, she cannot be held accountable for anything that Robert Vadra says but one cannot separate a person from the spouse's income.
Politics is a very different ball game and we haven't seen her occupy a position in public life in the past.
---
Priyanka won't be apologetic, she will play on the front foot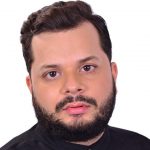 Shivam Vij
Contributing editor, ThePrint
Asif Ali Zardari had come to be known in Pakistan as Mr 10%. Yet his wife Benazir Bhutto always had her own image and persona. She was judged on her own terms, in life and in death. Zardari was always seen as a liability, but he himself also went on to become President of Pakistan!
Priyanka Gandhi is not Benazir Bhutto. Whether she will prove to be a dud, or she re-energises the Congress, we'll know by the end of the 2019 election campaign. She is the brahmastra who's been finally taken out. We shall now know whether she's really the Brahmastra she's been made out to be.
But it's unlikely she'll be bogged down by the minor irritation of Robert Vadra's image of corruption and arrogance. Notwithstanding Robert Vadra's cringe-worthy social media posts, Priyanka Gandhi is likely to carve out her own political identity.
Whatever little of Priyanka has been seen in public life so far, it is clear that she's not a reticent politician like Rahul Gandhi. She is not afraid of goofing up. She's confident and assertive. She will take the Robert Vadra attacks and use them to play the victim card. My family, my husband, my heritage, my party – she's not going to be apologetic. She will likely play on the front foot.
---
By Fatima Khan, journalist at ThePrint. You can follow her on twitter @khanthefatima.
Check out My543, our comprehensive report card of all Lok Sabha MPs.