Home
Tags
Priyanka Gandhi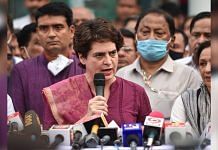 Congress leader Priyanka Gandhi Vadra joins other opposition leaders to target Modi govt over surveillance allegations, issue expected to dominate monsoon session of Parliament.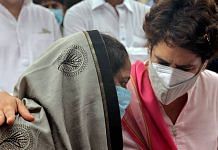 Congress General Secretary Priyanka Gandhi Saturday visited the two women who were allegedly assaulted during the panchayat polls. The women are members of Samajwadi Party.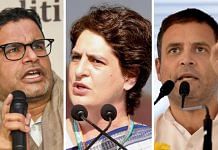 The meeting that took place at Rahul Gandhi's Delhi residence also included Congress' organisational general secretary K.C. Venugopal and Punjab in-charge Harish Rawat.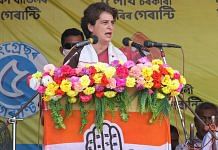 In a statement Sunday, Priyanka Gandhi urged Congress workers to stage a protest against the BJP govt in UP over inflation, unemployment, and the continuous increase in fuel prices.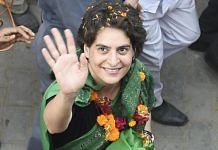 New Delhi: The BJP government in Uttar Pradesh conducted a "mock drill of an inquiry", Congress leader Priyanka Gandhi Vadra said on Saturday after clean chit was given to an Agra hospital where 22 patients died after oxygen supply was allegedly cut during a drill. A team of doctors investigating an alleged 'mock drill' by the private hospital has given a clean chit to the facility, saying it found no proof of an exercise during which oxygen supply was cut off and 22 patients reportedly died. "Look at the irony: According to media reports, a hospital in Agra carried out a 'mock drill' by cutting off the oxygen supply of patients and the BJP government conducted a mock drill of inquiry by giving a clean chit," Priyanka Gandhi said in a tweet in Hindi. "Government and hospital: The way is clear for both. The government has dashed the expectations of justice by...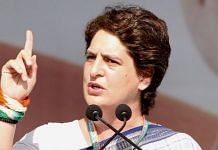 The Congress general secretary also listed a series of measures that the prime minister should have taken in the wake of Covid spread.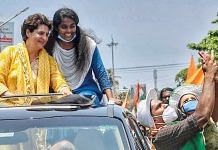 Priyanka Gandhi has gone beyond UP for the first time, moving across Assam tea gardens and Kerala temples. It's an easy approach, say experts, but ultimately only votes can measure success.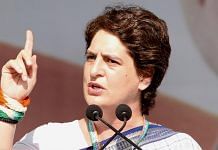 Priyanka's remarks came over a video which surfaced on social media allegedly showing electronic voting machines (EVMs) in what was claimed to be a BJP candidate's car in Assam.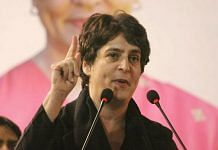 Party general secretary and chief spokesperson Randeep Surjewala hit out at Nirmala Sitharaman and said she has no right to continue as the finance minister.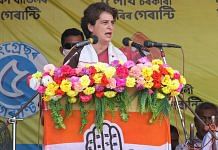 Addressing a rally in Assam, the Congress general secretary said that the BJP unit in the state has no stability and comprises of two 'factions', both of which have betrayed people.