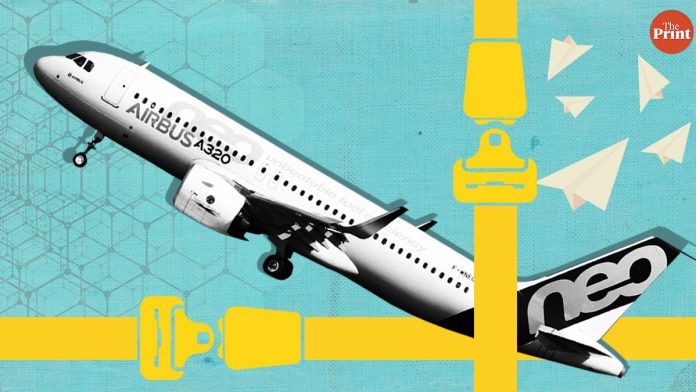 Text Size:
The Directorate General of Civil Aviation issued additional safety regulations regarding the operation of Boeing 737 MAX aircraft, a day after an Ethiopian Airlines' plane crashed killing all on board.
ThePrint asks: Is DGCA callous about Indian fliers' safety and soft on Boeing 737 MAX & Airbus A320 Neo?

---
By not grounding Boeing 737 MAX fleet, DGCA is buckling under pressure from airlines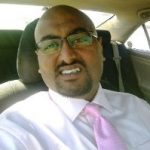 Mark Martin
Aviation expert and CEO, Martin Consulting

The DGCA is being extremely callous and nonchalant in their approach when it comes to safety regulations. By not taking a stricter action and grounding the Boeing 737 MAX aircraft, they are clearly buckling under the pressure of airlines.
Boeing tried to brush the crashes under the carpet, but the Lion Air crash from October last year and the Ethiopian Airlines crash last week are nearly identical. How could that be possible if there wasn't an inherent defect in the aircraft?
Before another such spine-chilling crash takes place, the DGCA must absolutely ground the Boeing 737 MAX fleet.
As far as snags in the Airbus A320 Neo are concerned, these have been seen mostly in India. They have also been flown by a couple of non-Indian airlines around the world, how come they are not facing the problems we are? Clearly, we are overworking these jets to their saturation point.
The major challenge in introducing new technology is that airlines take time adapting to them. Adequate training needs to be given to pilots.
We can only figure out what is actually going wrong after we ground the Boeing 737 MAX completely. We can't afford to have planes falling from the sky.
---
We must have faith in DGCA because knee-jerk reactions won't do us any good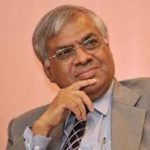 Jitendra Bhargava
Former executive director of Air India
The easiest thing for the DGCA to do would be to ground the Boeing 737 MAX fleet. But that doesn't mean it would be the right call.
We are, very conveniently, citing examples of countries that have grounded the aircraft, but are completely overlooking all the countries who are against grounding the aircraft — despite these countries being the majority. It is true that countries like China, Australia and Singapore have decided to ground the aircraft. But then there are also countries like the US who have ordered improvements in the aircraft, instead of simply grounding it.
As someone who has been associated with airlines for the longest time, I will say this: No airline wants to be involved in an air crash and will do everything in its capacity to prevent it. Similarly, the DGCA would never want any airline to be involved in an air crash.
The DGCA has issued commendable additional safety regulations, like the pilot should have 1,000 hours of flying experience on such an aircraft and the co-pilot must have at least 500 hours of experience.
Instead of jumping the gun, we must remember that both the Lion Air crash as well as the Ethiopian Airlines crash are under investigation and nothing has been categorically proved. We must have faith in the DGCA and go forward in a calibrated manner. Knee-jerk reactions won't do us any good.
---
Also read: Boeing 737 Max jetliner still airworthy, says US aviation body despite second crash
---
DGCA is compromising lives of fliers by overlooking the gravity of these accidents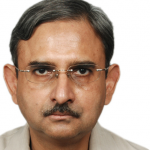 Harshvardhan
Aviation expert and chairman, Star Air Consulting
Both the Lion Air crash as well as the Ethiopian Airlines crash were both very serious accidents and cannot be taken lightly. Both crashed a few minutes after taking off, and in both cases, the pilot was aware that something about the aircraft was odd. The aircraft wasn't responding as desired to the commands of the pilot.
When the Lion Air crash took place, we could still give it the benefit of doubt and think of it as a one-off incident. But Ethiopian Airlines has a stellar record, the Boeing 737 MAX being used was also brand new. The pilot too had the flying experience of several hours. So, it has to be an inherent defect in the aircraft, which needs to be checked.
The DGCA regulations have completely overlooked the sheer gravity of what has just happened. When we are unaware of the cause behind the malfunctioning, the only way to figure it out is to ground the fleet and check each aircraft individually.
The countries who have grounded the aircraft are not fools. They value the lives of their fliers. The DGCA merely issuing a bunch of guidelines saying that the pilot should have 1,000 hours of flying experience is quite ridiculous. Any pilot with even limited experience will have clocked in those many hours. This doesn't help with the greater challenges of the aircraft, and the DGCA is effectively compromising the lives of fliers.
---
India cannot afford to be seen taking passenger safety lightly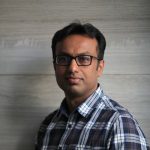 Y.P. Rajesh
Managing editor, ThePrint
Almost every country seems to be grounding the Boeing 737 MAX aircraft, only India seems to be the outlier. But if you see how DGCA has approached safety in the past, you wouldn't be too surprised.
We have had almost a dozen serious incidents with the Airbus A320 Neo and several of these had to turn back or make emergency landings after experiencing trouble mid-air. The DGCA's standard response to these incidents has been to issue directives and regulations.
This attitude is slightly befuddling because aviation is a sector where one cannot take any chances with safety. Especially in a country like India where the aviation sector is growing at a rapid pace. India cannot afford to be seen taking safety lightly.
Also, several airlines have faced financial turmoil and there have been fears that they could resort to cutting corners on maintenance, repairs and overhaul.
Such being the situation, one would expect the regulator to take a tougher position. The DGCA has issued safety guidelines for operators using Boeing 737 MAX and that is certainly a good start. One can only hope it isn't too little too late.
---
By Fatima Khan, journalist at ThePrint.
Check out My543, our comprehensive report card of all Lok Sabha MPs.