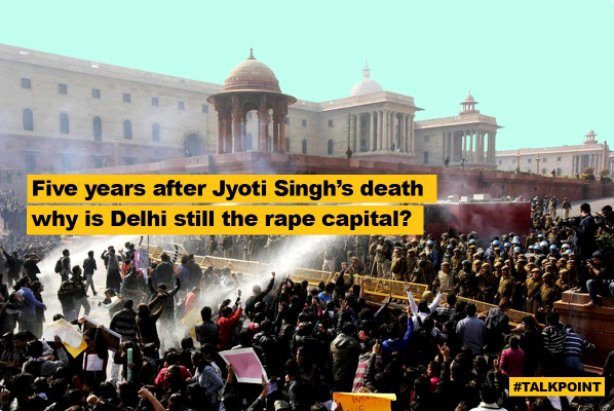 Text Size:
ThePrint asks:
Five years after Jyoti Singh's death, why is Delhi still the rape capital?
First of all, five years is not that long. Social change takes time. Several problems, like the tussle between government and police, have hampered implementation of initiatives for women's security. They are constantly engaged in a blame game, which is not conducive to good administration.
However, reporting of such crimes, especially those by known people, has increased. These crimes happened before as well, but the protests after the Jyoti Singh case changed the way the Delhiites think. People started talking about violence by neighbours and family members. The shame culture that had previously pervaded mindsets receded to the background.
There has been a positive impact too. There are more women police officers and increased complaints. While some issues have been addressed, a lot more has to be done.
---
Here are other sharp perspectives on why Delhi remains India's rape capital:
Neeraj Kumar, former police commissioner
Swati Mahiwal, Chairperson of Delhi Commission for Women
---
There has been increased reporting, but not enough convictions. This raises concerns about the delivery of justice. Lack of forensic labs has been cited as reason, which reflects very poorly on a country claiming to be a global power.
One of the things we found in our work is that Delhi is a male-dominated public space. How do we make public spaces more inclusive and safer for women? There is a need to counter the male dominance and create women-friendly spaces.
Secondly, safety of public transport has to be improved. We are talking about end-to-end connectivity. One should feel safe to return home after 10 pm, whether it is post-work, tuitions, college, anything. Women should be able to travel securely, not just on the metro but in other forms of transport as well ensuring their mobility.
The most disturbing trend is that the age of victims of sexual violence is decreasing. This may be a backlash against the women's movement, which is asserting its right to exist at par with men. This challenge to patriarchy has resulted in younger, more vulnerable and powerless victims being targeted. This is an issue we must now address if we want a safer Delhi.
Kalpana Viswanath, researcher on urban safety and gender, Jagori
Get the PrintEssential to make sense of the day's key developments