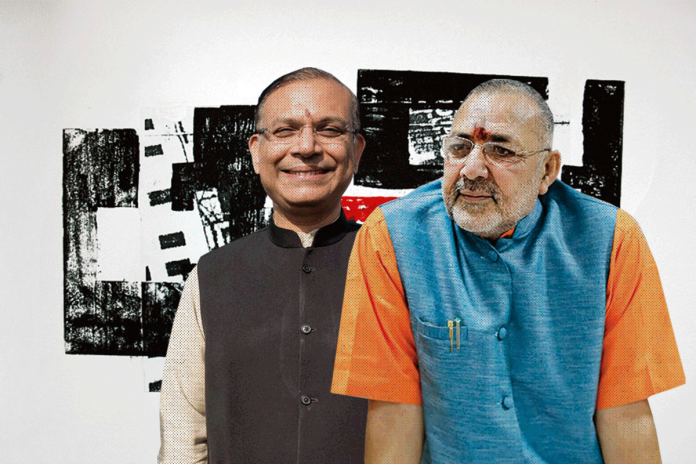 Text Size:
Even as Union minister of state for civil aviation Jayant Sinha sparked a controversy by garlanding lynching convicts in Jharkhand Friday, another minister has added fuel to fire. BJP's Nawada MP Giriraj Singh also met Bajrang Dal and VHP members accused of inciting communal riots in jail.
ThePrint asks: Are Jayant Sinha and Giriraj Singh setting the Hindutva stage for 2019?
---
In all lynching cases, accused are helped in legal battle by local BJP/RSS leaders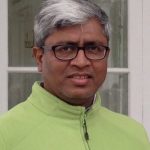 Ashutosh
Spokesperson, AAP
Why should I be surprised by Jayant Sinha welcoming lynching accused who had been convicted for life by the fast-track court or Giriraj Singh meeting those who are booked for rioting?
Both are ministers in Modi's cabinet. I am not surprised at all. I was surprised why they took so long to do the same. One can argue that it was done with an eye on elections, which is less than a year away. But no, that would be misleading and missing the central point.
Yes, the BJP and the RSS are worried about the elections in 2019. They are apprehensive that the BJP government might not be repeated. But that falls in the realm of electoral politics. Although politics of the day is important, what is more important is the ideological question.
The RSS unabashedly pursues Hindutva, which is another name for being anti-Muslim or anti-Islam. Since Modi formed the government, Muslims are being targeted, some times in the name of 'Love Jihad' and some times in the name of beef. Cow slaughter is just an excuse to make Muslims understand that India is not a place for them to live, and if they have to live here, then they better live like second-class citizens without any democratic rights and constitutional privileges.
Foot soldiers are doing what their ideological bosses have asked them to do. And if they are arrested, then it is the responsibility of the bosses to save them from any social culpability. Jayant Sinha is simply following the dictates of his ideology. In his understanding, convicted individuals are not criminals but great soldiers of Hindutva.
In Kathua rape case, the BJP's two sitting ministers were at the forefront in supporting the accused. Even after a cabinet reshuffle, an MLA who supported the rape accused was made a minister.
Body of an accused in the Dadri lynching case was draped in the tricolour and minister Mahesh Sharma paid him last respects. In every lynching case, the accused are helped in their legal battle by the local BJP/RSS leaders. So, let's not complain. We are living in post-Truth era.
---
Jayant Sinha playing for survival, but Giriraj Singh's move part of larger plan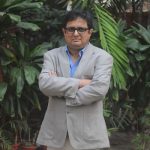 Sandip Ghose
Political commentator
Although they belong to the same political party, in terms of personality, Jayant Sinha and Giriraj Singh could not be more apart. One is not just referring to their external demeanour, both also their political persona.
Jayant Sinha is an IIT and UPenn-educated former investment banker, who entered politics with a hand-me-down ticket from his father. Giriraj Singh is a hardened politician adept at the art of courting controversy on purpose. So, it is difficult to imagine both playing a part of the same script within a few hundred kilometres of each other. At the same time, it would be naïve to think Jayant Sinha innocently walked into a trap laid by his hard-core Hindutva cadres.
If asked, not many would bet on Jayant Sinha getting the party nomination in the next election. He does not have a stellar record as a minister. There are rumours about the circumstances in which he was removed from the finance ministry. Although one may argue that sins of the father should not affect the son, in the real world, Yashwant Sinha's antics would not have endeared him to Modi. Therefore, he may well have thought that one way to secure his seat would be to curry favour with the RSS axis in the party.
Giriraj Singh, on the other hand, has a different mandate, which is easier to understand. The BJP has to clearly prepare for the contingency of having to go alone in 2019. Even if the JD(U) remains in alliance, they would need to consolidate their own constituency, especially in the minority-dominated regions, to stay in the game.
So, it is likely that Jayant Sinha is playing for his own survival; Giriraj's calculated move is part of a larger plan.
---
Both BJP ministers present two-fold strategy to nurture lawlessness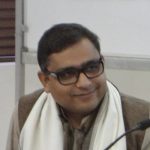 Hilal Ahmed
Associate professor, CSDS
Jayant Sinha and Giriraj Singh's political moves as well as the kind of justifications they offer underline an interesting political strategy, which, it seems, the BJP is going to apply in 2019.
Sinha evokes the supremacy of law to justify his stand. According to him, the court has granted bail to the accused upholding the fairness of justice and, therefore, as an elected representative of people as well as a union minister, he is entitled to celebrate the triumph of law.
Giriraj Singh's argument is different. He evokes the 'Hindu victimhood' thesis more directly. He laments that despite being an elected representative he is unable to protect the Hindus. Thus, according to him, there is an anti-Hindu institutional design to marginalise the interest of Hindus in the name of secularism.
In both the cases, the ministers seem to consolidate the identified political constituency of the BJP: the believers of hard-core Hindutva. This segment, although still a minority, relies heavily on anti-Muslim, anti-Dalit rhetoric. In order to create a fear of Hindutva, they adopt lawlessness as a principal mode of political action.
It is clear that the BJP is keen to nurture this segment so that a "dreadful political" impact could be created even before 2019.
At the same time, the BJP needs a justification, an institutional legitimacy as a political party before the next general elections. For that purpose, the procedural aspect of judicial system needs to be given a clear political overtone. This is precisely the reason why Jayant Sinha's statement seems to commemorate the rule of law. In this case, law is used to uphold the lawlessness in political terms.
---
BJP's 2014 landslide win a result of consolidation of Hindu votes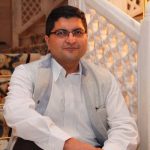 Arun Anand
Author of Know About RSS and CEO of Indraprastha Vishwa Samvad Kendra
In the run-up to the 2019 polls, every action of the BJP would be termed as a part of its plan to set up the 'Hindutva agenda'. The fact of the matter is that the BJP leaders don't have to set the Hindutva agenda. It was set much before the 2014 Lok Sabha polls.
The BJP's landslide victory in 2014 polls was an outcome of the consolidation of Hindu votes. It has continued, resulting in major victories for the BJP across India. The political parties opposed to the Hindutva agenda have realised this too.
So, there is now a concerted attempt to tarnish the word 'Hindutva' by associating it with violence. An attempt was made by the UPA government in its second term by raising the bogey of 'Hindu terror'. Similar attempts are being made by some political parties and the Left intellectuals by associating lynching and riots with Hindutva.
The term 'Hindutva' is being misunderstood by many. Hindutva or Hinduness cannot merely be an ideology of an organisation. It is the soul of this nation. Anyone who considers this nation to be his or her motherland is a 'Hindu' and this is the crux of the philosophy of Hindutva. So, Hindutva is not anti-minority. Hindutva is not associated with any particular religion, and reflects a way of life based on core human values of 'Sarve Bhavantu Sukhinah' (may everyone be happy and content)' and 'Vasudhev Kutumbkam' (the whole world is one family). It is time that we stop looking at Hindutva as a dogma or a political ideology.
---
Compiled by Deeksha Bhardwaj, Journalist at ThePrint
Check out My543, our comprehensive report card of all Lok Sabha MPs.