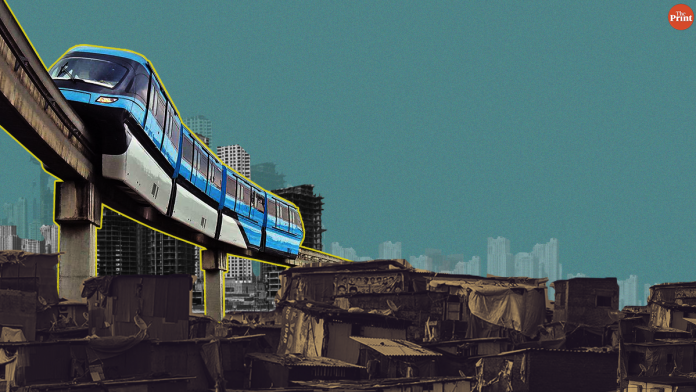 Text Size:
A study by Oxford Economics reveals that the 10-fastest growing cities in the world in the next two decades will all be from India, with Gujarat's Surat topping the list. However, no Indian city will feature in the top 10 cities with the highest aggregate nominal GDP.
ThePrint asks: 10 fastest-growing global cities in India: Economic boom or poor focus on quality of life?

---
India has the largest number of people yet to be urbanised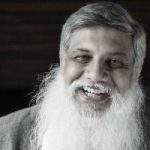 Partha Mukhopadhyay
Senior research fellow, CPR
Will many of our cities grow at 8 per cent-plus, when previous peak growth has been much slower? May be not, but that does not affect the broad narrative. That India is home to the fastest growing cities is unsurprising – after all, it has the largest number of people to be urbanised.
But, Indian urbanisation is as much about morphing – a mass in-situ move from farm to non-farm work – as migration. Large cities have slower growth. So, focusing on fast-growing metropolises risks obscuring places of real transformation.
Still, despite Industry 4.0 and 3D-printing driven downscaling of production, metropolises remain relevant. Rather than big firms driving mass manufacturing, small firms, thriving in the service-rich environment of metropolises, will drive mass customisation.
City growth is a sign of success and should be welcomed and managed rather than feared and subverted. Grudging and belated acceptance, by regularising non-conforming colonies can make way for using mixed planning to expand legal space, if not resources. Private investments in septic tanks can be complemented by providing septage service. Instead of relocating people and destroying livelihoods, housing finance can be used to transform informal settlements.
But, Indian cities today are powerless to do this.
If empowered, would they?
---
'Mai-Baap' model is giving way to private enterprise in emerging cities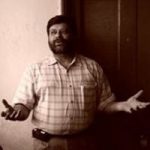 Manoj Mathur
Professor, School of Planning and Architecture
It is erroneous to view the economic boom and quality of life as mutually exclusive. This is a false binary. Rather, during 2018-2035, we could see more convergence between the two. These cities will grow the fastest because life there will be the best. We only have to look at Surat, which even as it clocks a 9 per cent growth, is winning on all environmental indices. On quality of life too, it could outstrip all Indian cities.
The question probably emanates from the fact that in India, barring a few cities today, infrastructure is mostly dysfunctional. But it is also a fact that we are working hard to improve it and positive outcomes will be seen sooner. Besides "quality of life" is not just a numerical equation. It has an equally important element of citizen perception. Bangaloreans who are forever complaining about its traffic would sooner die than relocate. There is so much else to like in that city – its cosmopolitanism and cutting-edge modernity that's rooted in Indianness.
That is what young India likes. That is what is happening in Surat, Indore, Kochi and Bhubaneswar, where a new non-colonial paradigm of urbanism is taking shape with citizen participation. The 'Mai-Baap' model is giving way to private enterprise and cooperative initiatives in managing urban water, sanitation, energy, waste, mobility, health, education and finance.
However, there are some things that only the government can do, like an action plan for pollution and building public infrastructure. But human ingenuity is boundless and who knows if at this very moment some young person is hammering out a solution to an intractable problem.
---
We have an idiotic approach towards "smart cities"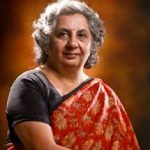 Sulakshana Mahajan
Former urban planning consultant, Mumbai Transformation Support Unit
We tend to see "economic boom" as a merely city-centric phenomenon, and even there we lack a holistic perspective. Growth in the IT and non-agrarian sectors is driven by huge investment in cities. But simultaneously, agricultural distress is pushing people from rural India to cities—in the hope of better jobs. But there just aren't enough jobs to sustain the exponentially growing population in cities.
We will soon see two contradictory things happening simultaneously – enormous investment in certain sectors, and migrating population not being able to enjoy any fruits of this 'growth'. This is indicative of jobless growth.
In theory, fastest-growing economy seems alright, but it is far removed from the complexities of life. We have limited resources in India, and an even more limited understanding of the urban reality. There can even be a violent backlash to this superficial growth as many will continue to hunt for jobs in despair. We lack in innovation, and only copy ideas from the West.
As an urban planner, I see this as nothing but a failure of our policy-makers. The environmental conditions in cities are anything but conducive to good health. We have an idiotic approach towards "smart cities" – not realising that it should be a social and not technological project.
South America and Southeast Asian countries have started following an almost-Singaporean model and that's working for them. We need to stop looking at an imaginary idea of a glorious past, and be more futuristic and humane in our approach.
---
Surat has entrepreneurship in its blood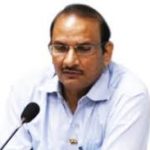 Hetal Mehta
President, The Southern Gujarat Chamber Of Commerce And Industry, Surat
Surat has been the fastest-growing economy for some time now. It has the highest GDP in Gujarat, and Gujarat is the hub of economic growth – this tells us how well Surat has been performing. Even our population growth is tremendously high. This can be viewed as something negative, but actually it isn't because this lends us massive labour supply. Surat can be called a zero-unemployment city.
Now, it is important for us to sustain this growth. We need to provide enough infrastructure for the growing population. This needs to go hand in hand with the growth of the city. If we are able to do that, we may even lead the world someday, given how Surat has entrepreneurship in its blood.
Every city grapples with problems like pollution. As is the trend in some countries, we need to establish separate industrial and residential zones in the city. If people reside in industrial zones, of course, they will have to face problems like pollution.
It is largely the MSMEs that are responsible for Surat's growth, but today they are struggling. Globalisation, social unrest, demonetisation and GST have hindered this sector's growth. But, none of these problems are insurmountable.
---
Benefits of India's growth story need to percolate down to its towns and villages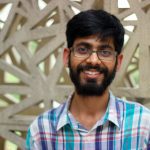 Achyut Mishra
Journalist, ThePrint
Economic growth is one of the essential prerequisites for any improvement in the quality of life in a city. But, it is not the only determinant, and therefore, one cannot get overly ecstatic about the study's findings.
While the absence of cities from other developing economies like Indonesia and Vietnam is surprising, India's dominance in the list isn't. Considering the low output base at which India's growth story started in the 1990s coupled with its enormous population, India is always likely to rank higher in most rankings focusing on aggregate or fastest-growing metrics.
This always hides the true picture. In aggregate nominal terms, India is the seventh largest economy in the world but then also has the lowest GDP per capita among all G-20 countries.
Similarly, in 2015, the same study predicted Delhi to be the fastest growing Asian city for the next four years. But then such growth matters little if pollution makes a city inhospitable.
What also needs to be looked at is how equitably distributed the growth is in spatial terms. To meet our requirements, we cannot just rely upon the growth of a dozen or two cities as increased migration will put immense pressure on their resources. The benefits of India's growth story need to percolate down to its towns and villages as well.
---
By Fatima Khan, journalist at ThePrint. You can follow her on twitter @khanthefatima.
For ThePrint's smart analysis of how the rest of the media is doing its job, no holds barred, go to PluggedIn