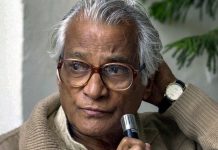 George Fernandes had seen ups and downs in his political career but always remained the kind-hearted human being that I knew.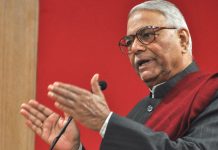 Yashwant Sinha accused the Narendra Modi-led government of presenting 'decorated developmental statistics' to fool people, and mocked the BJP's development slogan.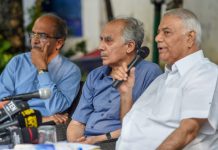 On 14 December, Supreme Court dismissed all PILs alleging irregularities in the procurement of 36 Rafale jets from France.
In a frank conversation, former union minister Yashwant Sinha spoke on a range of issues including the Modi government's 'Make in India' campaign', demonetisation, NPAs and the Gujarat riots. He also explained why he believed that the implementation of the GST, combined with demonetisation, hurt India's growth rate. Sinha was in conversation with ThePrint Editor-in-Chief Shekhar Gupta and Editor of National & Strategic Affairs, Jyoti Malhotra, at the 'Off The Cuff' event in New Delhi. Off The Cuff with Yashwant Sinha From left: Shekhar Gupta, editor-in-chief of ThePrint; Jyoti Malhotra, national and strategic affairs editor of ThePrint; Yashwant Sinha, former finance & foreign minister of India Off The Cuff with Yashwant Sinha Former Aam Aadmi Party spokesperson Ashutosh is in conversation with businessman Pankaj Bajaj. Off The Cuff with Yashwant Sinha Sinha said that the Modi government has botched up on a range of fronts, including the economy and agriculture. Read his full comment here. Off The Cuff with...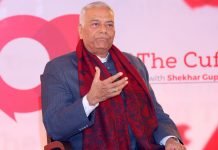 Former finance minister Yashwant Sinha laments 'lack of internal democracy' in the BJP, says supporting Modi for PM in 2014 may have been a mistake.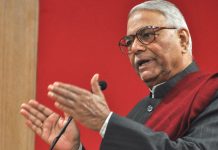 The former finance minister also rejected the possibility of a change in the party's leadership after its losses in the recently concluded assembly polls.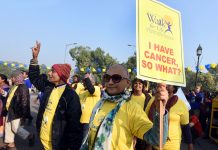 Union minister Ananth Kumar died Monday of cancer, a disease that also afflicts his former ministerial colleague Manohar Parrikar.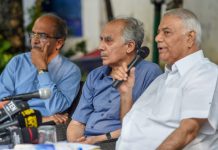 In press conference, Shourie, Yashwant Sinha and Prashant Bhushan allege PM Modi has compromised national security with Rafale deal.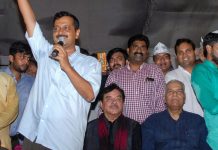 Party opens channels for communication with the two leaders, offers to field them in the national capital.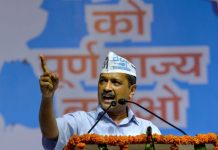 Chhattisgarh IAS officer O.P. Choudhary joins a long list of those who made the switch. He signed up with the BJP at CM Raman Singh's behest.