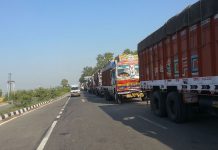 India on 15 February had announced the withdrawal of Most Favoured Nation status to Pakistan.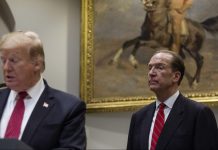 Donald Trump's nominee for the post of World Bank president has been a critic of multilateral institutions.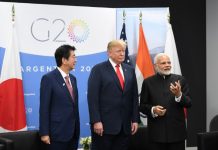 Beijing hopes that such cooperation will promote mutual trust and cooperation in this region and play a constructive role, said China. Beijing: China on Monday reacted cautiously to the first trilateral summit between the leaders of Japan, America and India, saying it "remained open" to normal cooperation between them, and hoped they will play a constructive role in promoting peace in the region. The first meeting between Prime Minister Narendra Modi, US President Donald Trump and Japanese Prime Minister Shinzo Abe was held on Friday on the sidelines of the G-20 summit in Buenos Aires in Argentina. Modi described the Japan-America-India partnership as JAI. The meeting assumed importance in the backdrop of China expanding its influence in the Indo-Pacific region. Asked how China views the meeting between the three leaders, Chinese Foreign Ministry spokesman Geng Shuang told the media, "We remain open to the normal cooperation among relevant parties. "We hope such cooperation will promote mutual...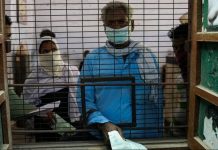 Modi announced India's plan to eliminate TB by 2025 four months ago, but American intervention has put spanner in the works.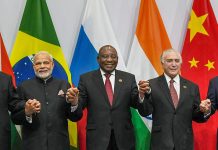 Chinese President Xi Jinping called on member states to reject protectionism 'outright'.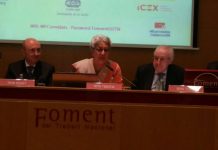 US has dragged India to WTO for providing export subsidies even as the latter's income levels cross the subsidy threshold.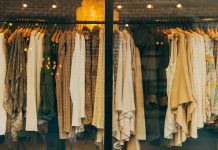 US retailers face a dilemma: alleviate tariff impact by shifting sourcing to other countries, or wear the extra cost.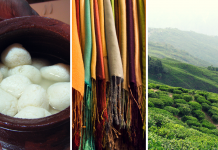 The two-and-a-half year battle for custody of the rasogulla saw West Bengal finally defeat Odisha Tuesday. The state was awarded the geographical indication (GI) tag for the 'Banglar rasogulla'.