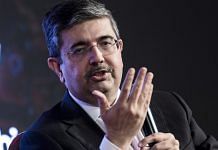 Banking sector ripe for significant structural change, market share of India's private sector banks will rise to about 50% over next decade, says Asia's richest banker Uday Kotak.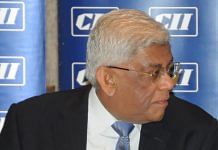 CII chairman Uday Kotak also pitches for one-time loan restructuring — as was done in the aftermath of the global financial crisis of 2008.
Uday Kotak, MD and CEO of Kotak Mahindra Bank and President, Confederation of Indian Industry was the guest at ThePrint's Off the Cuff. In a conversation with ThePrint's Editor-in-chief Shekhar Gupta, Kotak said India needs to spur private investment after years of disproportionately relying on government expenditure for economic growth. Kotak firmly opposed waiving off interest on loans under moratorium pointing out that this will mean that even depositors are not paid interest for their deposits. Kotak said he interprets Prime Minister Narendra Modi's call of an AtmaNirbhar or self-reliant Bharat to mean a competitive India engaged with the world and not necessarily protectionism. He also made a case for India to target a sustainable medium-term growth.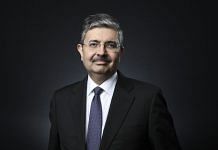 Speaking to ThePrint's Editor-in-Chief Shekhar Gupta at Off The Cuff, Kotak Mahindra Bank MD & CEO Uday Kotak said govt could explore direct cash transfers route if needed.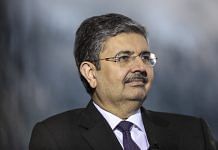 The RBI proposed a 10-year limit on bank founders remaining as CEOs or full-time directors. Uday Kotak has headed Kotak Mahindra Bank Ltd. since he founded it 17 years ago in 2003.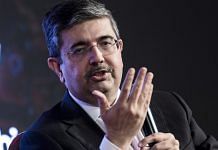 Legacy of bad loans, NBFC implosion & historic bailout have left banks weakened coming into lockdown, which has stalled economy & led to surge in unemployment.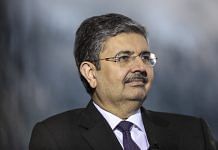 Currently, Kotak and his family holds 28.8 per cent stake in the bank as against the RBI mandate of 26 per cent.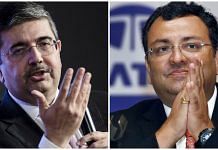 SC will decide on corporate feud in Tata Group and Bombay HC will resume hearing Kotak Mahindra Bank's shareholding case against RBI.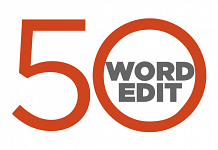 ThePrint view on the most important issues, instantly.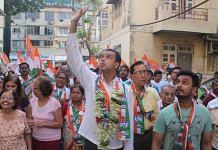 Mumbai Congress chief Milind Deora releases video in which Mukesh Ambani and Uday Kotak vouch for him. Do these industrialists have vested interests, asks Shiv Sena.