Home
Tags
Shiromani Akali Dal
Topic: Shiromani Akali Dal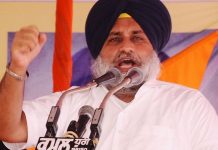 Akali Dal veterans leading revolt against Sukhbir Badal are unconvinced by his offer. They say his decisions have led to party losing its core Sikh vote bank.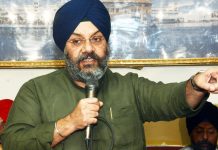 Manjit Singh G.K. was assaulted twice in the US by members of Sikh diaspora who are angry at way Akali Dal handled Guru Granth Sahib desecration cases.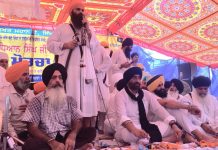 The AAP rally saw pro-Khalistani slogans being raised, and the presence of Khalistan inscribed flags.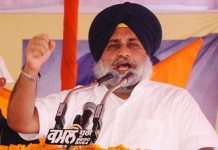 Leaders upset at way party is being run by 'overconfident' Sukhbir and 'rash' Bikram Singh Majithia. Akali Dal also under fire over desecration row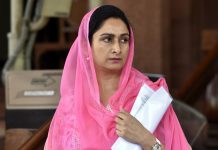 Harsimrat Badal now says that foreign affairs minister Sushma Swaraj ticked off Navjot Singh Sidhu and he apologised to her.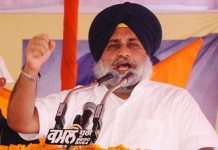 The Punjab and Haryana High Court also directed the government to ensure adequate security so that there is no trouble after the rally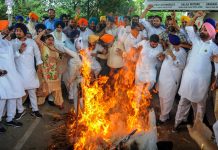 The party refused to take part in a special assembly session on the 2015 desecration issue, allowing its opponents a free run.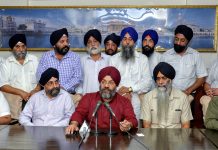 In a video after the assault, Manjit Singh GK challenged international pro-Khalistan group 'Sikhs for Justice' to a 'fair fight'.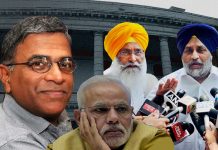 The election for the Rajya Sabha deputy chairman is set to take place Thursday, and there is palpable tension in the BJP-led National Democratic Alliance. The BJP has decided to back the candidature of JD(U)'s Harivansh Singh over SAD's Naresh Gujral, whose name was also in contention. The Akali Dal leaders are scheduled to have a meeting Tuesday to discuss the matter. ThePrint asks- Rajya Sabha deputy chairman election: Has BJP upset its oldest ally SAD or is it appeasing JD(U)? Akali Dal leadership is perfectly in sync with BJP Vinay Sahasrabuddhe Rajya Sabha MP, BJP There is not an iota of doubt that the National Democratic Alliance (NDA) is going to win hands down in the Rajya Sabha deputy chairman elections. The entire NDA, all the parties included, is on board with us. Even the Akali leadership is perfectly in sync with the Bharatiya Janata Party (BJP). These are just rumours about allies being upset....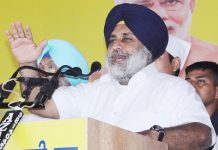 For the first time, party will go solo in Haryana after INLD snapped ties with SAD over Sutlej-Yamuna Link issue.