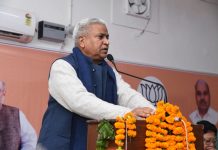 The wedding was between BJP national general secretary Ram Lal's niece and the son of Uttar Pradesh Congress leader Surheeta Kareem.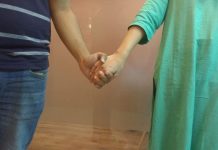 The first time the court upheld this right was in April, when it restored Kerala woman Hadiya's marriage to her Muslim husband.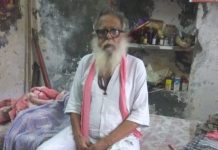 The 'court' is Hindu Mahasabha's answer to Sharia courts. 'Judge' is a 36-year-old sanyasin.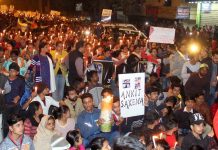 Time and again, the intolerant is hurting the tolerant, cowards are hacking the brave to death. Be it Rizwanur in Kolkata, Afrazul in Rajasthan, or now Ankit.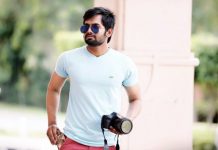 We are living in the times of a 'hate epidemic' where the price of making the mistake of loving is paid by innocent lives such as that of Ankit Saxena.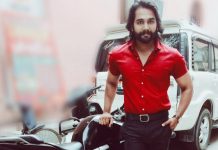 The Rajasthan murder video, Hadiya, Rahul Gandhi's religion have unleashed our collective anxieties about mixed-faith marriages.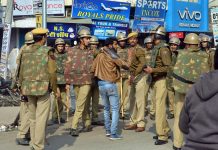 Rajasthan police froze a bank account with deposits around Rs 3 lakh collected on behalf of the wife of murder accused Shambhulal Regar.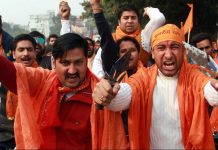 Shambhulal may be in jail, but thousands of Shambhulals are walking about free with their anger, disgust, and hatred.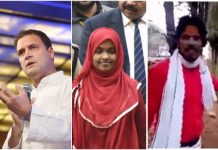 अरेंज्ड मैरिज की मानसिकता, जो जाति, गोत्र और धर्म की पवित्रता की धारणा को बचाए रखने की गारंटी देती है, अंतरधार्मिक विवाह के विरुद्ध हिंसा और असहिष्णुता को बढ़ावा देती है. राजस्थान में हत्याकांड के वीडियो, हदिया प्रकरण, राहुल गांधी के धर्म को लेकर उभरे विवादों ने अंतरधार्मिक विवाहों के प्रति हमारी सामूहिक चिंता को उभार दिया है. अगर आप राजस्थान में हुई हत्या के वीडियो को देखकर स्तब्ध हैं, तो हदिया प्रकरण या सोमनाथ मंदिर के आगंतुक रजिस्टर में राहुल के धर्म को लेकर की गई प्रविष्टि भी उसी श्रेणी में हैं. ये सारे प्रकरण अंतरधार्मिक विवाहों को लेकर हमारी सामूहिक चिंताओं को उभारते हैं. यह केवल भाजपा और आरएसएस के एजेंडा का मामला नहीं है, हालांकि इन दिनों हर बुरी बात के लिए 2014 के बाद बने माहौल को दोषी ठहराने का फैशन चल पड़ा है. यह मामला उससे कहीं गहरा है. हिंसा और असहिष्णुता के पीछे वह मानसिकता काम...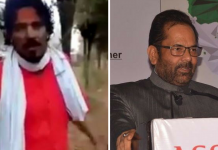 National Commission for Minorities chief Rizvi will write to Rajasthan govt on the incident, says he'll also mention Pehlu Khan and Umar Mohammad murders.