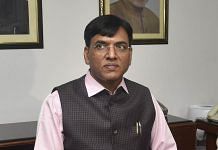 In his initial meetings, Mansukh Mandaviya has highlighted his love of discipline and made it clear that he expects no less from officers in the ministry.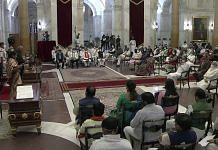 There is an urgent need for the Modi government to create a 'feel-good' factor. The new Cabinet after the reshuffle reflects this sentiment.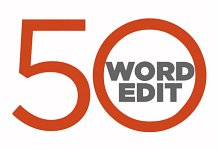 ThePrint view on the most important issues, instantly.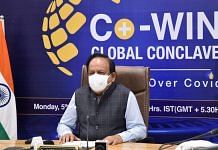 Health Minister Dr Harsh Vardhan chaired the GoM on Covid-19, but was missing at critical points, such as when cases in Delhi peaked, with Amit Shah stepping in to take action.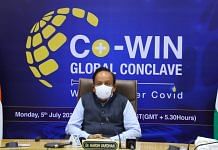 Health Minister Harsh Vardhan said India is inching closer to administering 36 crore doses of Covid vaccine, a feat achieved in less than 6 months since the launch of vaccination drive.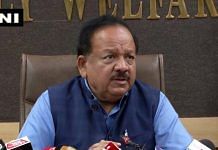 Speaking at Shanghai Cooperation Organisation's meeting online, Health Minister Vardhan said reforms are needed to ensure effective & timely response to potential future pandemics.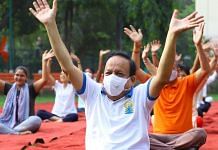 Union Health Minister Harsh Vardhan marked the 7th International Day of Yoga by performing the exercise in Delhi and said it increases immunity against Covid.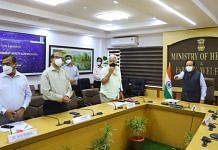 Vardhan launched the revamped Central Government Health Scheme and the umbrella schemes of Rashtriya Arogya Nidhi and the Health Minister's Discretionary Grant on the platform.
The Union Health Minister Monday led the pledge to keep away from tobacco on 'World No Tobacco Day' 2021. PM Modi led the countrywide movement against e-cigarettes, he said.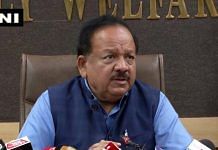 In a letter to Harsh Vardhan, AIIMS RDA president said researchers at AIIMS & THSTI have validated gargle lavage as a viable alternative to traditional swab testing for Covid.