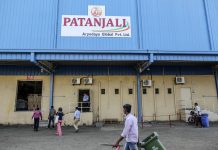 Baba Ramdev's Patanjali Ayurveda plans to use trainees to expand the number of its FMCG outlets, says will finally select 150 of them.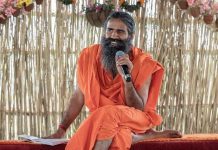 Patanjali promises Indian cow manure fertilisers, claims they will help farmers beat financial stress and improve incomes.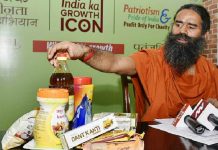 Magazine lists Asia's richest man Mukesh Ambani in 'Technology' category. Other Indians on the list include Amitav Ghosh and Menaka Guruswamy.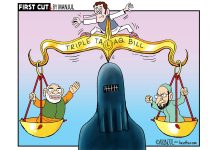 The best cartoons of the day, chosen by editors at ThePrint.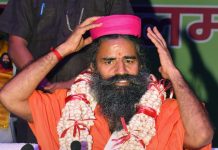 Yoga guru Baba Ramdev said he was not focussed on politics and would not support or oppose anyone in the 2019 Lok Sabha elections.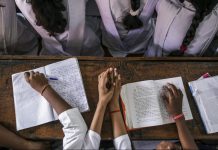 Modi government is ready with a Vedic board, which will be in charge of granting affiliation to Vedic schools. Ramdev's schools to be first beneficiary.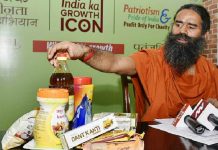 The I-T Department wanted to probe various financial and accounting irregularities in Patanjali's books in 2010-11, and the court has agreed.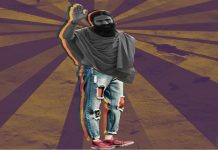 Baba Ramdev inaugurated Patanjali's first apparel store 'Patanjali Paridhan' in Delhi last week. The 4,000 sq ft store sells everything from saffron langots to ripped jeans. ThePrint asks: Can Levi's compete with Baba Ramdev's Patanjali sanskari ripped jeans in India? Those who buy Levi's are not buying the jeans but the brand, and may never wear Patanjali Himani Chandna Reporter Do you dress just to cover yourself? Of course, not. Your clothes are also a means to communicate your 'self' to others. Baba Ramdev's plan to destabilise multinational brands may read like an attractive news headline, but in reality, it may not hold any relevance. A customer who wears brand Levi's may never wear brand Patanjali. He/She is happy to pay ten times more for Levi's because he/she is not buying the jeans but the brand. Clearly, price plays no role. In FMCG, 'giving a tough competition' to Nestle and Colgate was possible because the food...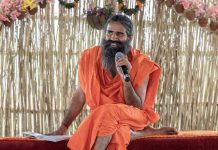 From saffron-coloured langots to vests made from bamboo fibre to stylised ripped jeans, Patanjali Paridhan is offering all this and much more.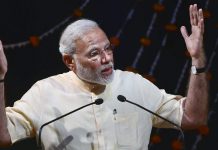 A selection of the best news reports, analysis and opinions published by ThePrint this week. There are two ways opposition can beat Modi in 2019 — and mahagathbandhan is not one of them According to ThePrint Editor-in-Chief, there are two ways Narendra Modi could be defeated in 2019: First, the opposition builds the voter discontent against him into anger over the next six months; second, it can engage Modi in many small, state-level battles, instead of fighting him in one national election with one general at the head of one opposition "army". The first is possible, but unlikely. The second strategy is what has brought Rahul Gandhi and Chandrababu Naidu together. Why Baba Ramdev's Patanjali ads have gone missing from your TV The once-ubiquitous adverts of Baba Ramdev's Ayurveda and FMCG company have seen a drastic reduction on the TV airwaves, and the firm has dropped out of the list of top-three advertisers in the...