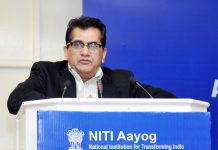 Of the 101 districts that have signed up for the Centre's 'Transformation of Aspirational Districts' programme so far, Andhra's Vizianagaram performs best.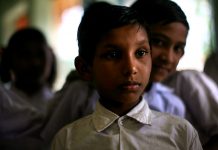 PM Modi last month called for concerted efforts to bring transformation in the 'aspirational districts' by April this year.
This edition of 'Off The Cuff' saw CEO, NITI Aayog Amitabh Kant in conversation with ThePrint Chairman & Editor-in-Chief Shekhar Gupta and Chairman of the Bajaj Group Rahul Bajaj. Mr Kant spoke on a range of issues including Make in India to real estate reforms and relations with China to the controversial anti-corruption law. The event was held in Pune on 23 May 2017. Also Read: Air India is next on disinvestment list — Niti Aayog's Amitabh Kant Off The Cuff with Amitabh Kant Amitabh Kant (L); Rahul Bajaj (C); Shekhar Gupta (R) Off The Cuff with Amitabh Kant A light moment Off The Cuff with Amitabh Kant Satish Mehta, Founder, Emcure Pharmaceuticals Off The Cuff with Amitabh Kant AN Roy, former Director General of Police, Maharashtra with his wife Off The Cuff with Amitabh Kant Rashmi Shukla, Pune Police Commissioner (second from right); Varsha Chordia, Vice-President, Pune Biennale Foundation (R)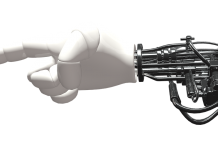 Maruti Suzuki has one robot for every four factory workers. Firms like Eicher and Bajaj also use robots in a quest for efficiency and cost-cutting. About 100 mln Indians enter the workforce every month. Has India entered the manufacturing race too late? We ask experts Manish Sabharwal, Amitabh Kant, R.C. Bhargava.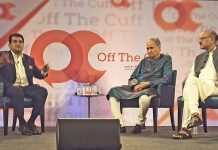 From Make in India to real estate reforms and relations with China to the controversial anti-corruption law, Niti Ayog CEO Amitabh Kant addressed a wide range of pressing concerns at OTC. ThePrint TEAM