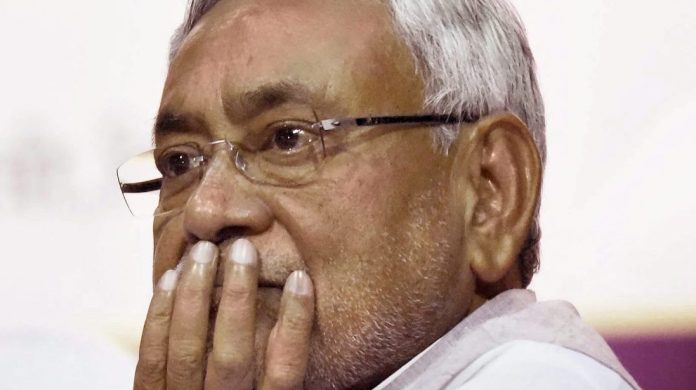 Text Size:
Nitish, Sushil Modi face flak from disgruntled Bihar BJP MPs
BJP MPs from Bihar, who have lost their Lok Sabha seats to the JD(U) in the seat-sharing agreement between the two parties, blame Chief Minister Nitish Kumar for their plight. They have also reserved contempt for party colleague and deputy chief minister, Sushil Modi, the BJP's key negotiator in the seat-sharing negotiations with the JD(U). 
A number of sitting BJP MPs have lost out. For instance, Siwan is represented in the Lok Sabha by Om Prakash Yadav, a former JD(U) leader who had successfully contested as an Independent after being denied a ticket by his party in the 2009 general elections. He had joined the BJP ahead of the 2014 elections. The BJP, however, decided to give up its claims on Siwan this time, leaving Yadav in the lurch. The MP's close aides allege that Nitish Kumar was nursing a strong grudge against him for leaving the party and so he wanted the Siwan seat. 
Former union minister Shahnawaz Hussain, who has been in the BJP for 33 years, also lost his Bhagalpur seat to the JD(U). Hussain too blames Nitish Kumar for the decision. 
BJP leaders are also perplexed about the party's decision to give up its claims on the Nawada seat, represented by Union Minister Giriraj Singh who claims to have done a lot of work for his constituency in the past five years. Nawada has gone to Ram Vilas Paswan's LJP, which had not even demanded the seat.
---
Also read: 8 ex-DGPs write to Nitish Kumar after Bihar police custody deaths, ask for 'prompt action'
---
In Kashmir, BJP workers take cover — quite literally
The Bharatiya Janata Party (BJP) prides itself in being a cadre-based party whose workers feel committed to its cause. And with Lok Sabha polls almost here, the commitment of its cadre base and how they vouch for the party on the ground will be instrumental. A recent spectacle in Kashmir, however, may want to make the party hide its face — quite literally.
On 14 March, the BJP held a party convention in Srinagar, attended by hundreds of its workers. BJP prabhari for Jammu and Kashmir Avinash Rai Khanna as well as other party leaders were also present at the event. What made the convention eventful, however, was not what its leaders said, but what its workers did. Hilarious clips and pictures show BJP workers hurriedly hiding their faces as photographers and camerapersons panned towards them.
While some are seen bending forward to hide their faces, others are seen using their mufflers so they can't be recognised. Clearly, BJP workers in the Valley do not want to openly be seen as being associated with the party, concerned about the social repercussions of it. Amusing as it might be, the images also highlight the social and political fault-lines in the troubled state.
BJP workers hide their faces during a party workers convention ahead of Lok Sabha polls in Srinagar. pic.twitter.com/bQz9B5wTrC

— Basit Zargar (@basiitzargar) March 14, 2019
---
Also read: A temple, a Kashmiri Pandit family in Pulwama's Muslim-majority village and a story of hope
---
IIC wants you to vote but its members don't in their own polls
The New Delhi-based Indian International Centre (IIC), which describes itself as "one of the country's premier cultural institutions", has among its 2,300 permanent members some of the country's intellectual elite, who often find themselves on panels, commissions, prime-time television debates and in significant spheres of political power.
While they exhort you to vote, when it comes to exercising their franchise, many, it seems, would give it a miss.  Voting in the four-phase IIC elections — for two posts in the executive council and one post of elected trustee — concluded Tuesday but, according to a source, only around 550 (24%) of the 2,300 members had cast their vote.   This despite the IIC's election commission making the process easier by introducing e-voting for the first time this year.
While IIC secretary and member of the core election committee, Kanwal Wali, said there was no official data on the voting this year, he, however, added that "like with any election, the number of those who vote varies between 40 to 60 per cent".
This year, five members contested for the board of trustees position, while 10 contested for the executive council. Counting will take place on 28 March, and the results will be declared on 30 March.
 (Contributors: DK Singh, Ruhi Tewari and Nandita Singh)
Get the PrintEssential to make sense of the day's key developments