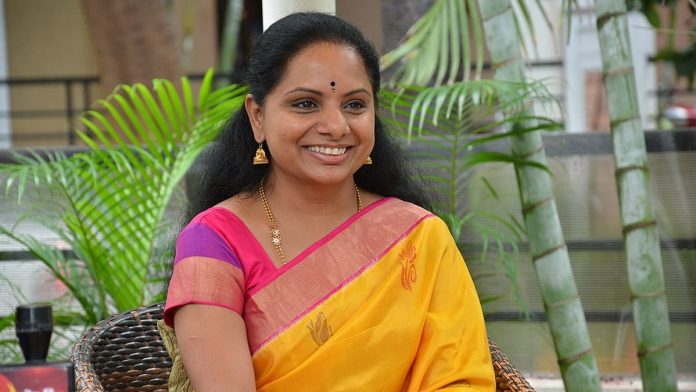 Text Size:
Bengaluru: Around 175 turmeric and red sorghum (jowar) farmers have entered the Lok Sabha poll fray in Telangana to take on Kalvakuntla Kavitha, Chief Minister K. Chandrasekhar Rao's daughter, in the Nizamabad Lok Sabha constituency.
These farmers, primarily turmeric growers, have been seeking a remunerative price for their produce and demanding that the government set up a Turmeric Board. Unhappy at being sidelined, the farmers believe that filing over 100 nominations against a sitting MP will help highlight their cause nationally.
What are their problems?
The farmers have especially been demanding that the government fix a Minimum Selling Price (MSP) for turmeric. They say that prices have been an issue for nearly a decade now, with the problem accentuated this year by a bumper turmeric harvest.
"We are here on a mission to highlight our plight as our families are suffering due to the heavy losses we have incurred over the years," said Raghupathi Reddy, a farmer who has filed his nomination.
"Prices have been dropping but since January this year, the prices have plummeted. Ten years ago we were getting close to Rs 15,000 a quintal but today the rate is Rs 4,000 per quintal. How do you expect us to survive?"
Somshekhar Reddy, who has been farming turmeric for close to a decade now, said there was a need to fix an MSP for the crop. "The export price is way beyond what we get in our hand. In the export market, turmeric sells at close to Rs 300 per kg and we get just Rs 50 per kg," he says.
This, however, is not the first time that farmers from this region have filed nominations en-masse to highlight their problems. In a similar kind of a rebellious move in 1996, nearly 480 candidates filed their nominations from a single constituency — Nalgonda — to highlight the 'Flourosis' issue that was plaguing the state.
---
Also read: This BJP MLA is Devendra Fadnavis' go-to troubleshooter for seething farmers & allies
---
Why the pressure now?
The farmers say that their concerns have never been addressed.
For instance, the demand for a turmeric board is not a new one. While the demand has been there for years, it has intensified in the last five years as turmeric from the region is largely exported and sold at a good value. The farmers, however, say they don't benefit and allege that it is the middlemen who make the money.
Kavitha did move a private member's bill to set up a Turmeric Board in 2017 but the farmers claim that was merely an eyewash.
Last month, senior BJP leader Ram Madhav, while campaigning in Telangana, promised that a board would be set up if the BJP is voted back to power.
The farmers, though, question what the BJP government had been doing in the last five years.
"Kavitha (KCR's daughter ) who is the sitting MP also raised the issue in Parliament saying that there was a need for the board, but nothing seems to have progressed," said political analyst Palwai Raghavendra. "These farmers know that they will not win a seat. They wanted to create a statement that would resonate nationally and they have been successful in that. This way they have been able to highlight their plight."
What is their poll strategy?
The turmeric farmers had created a stir when they filed their nominations as the constituency ended up with 185 candidates.
It prompted the Election Commission to announce that the constituency would have the new M3 EVMs, which can accommodate the names of all 185 candidates.
The farmers have since come up with a plan. They have decided to pick one amongst themselves as the candidate through a lot.
They have decided that they will split into two teams and cover the length and breadth of the constituency to seek support for the chosen candidate.
They have decided to hire a bus to cover the seven assembly seats that make up the Nizamabad Parliamentary constituency — Bodhan, Armoor, Balkonda, Jagtiyal, Nizamabad (Urban), Nizamabad (Rural) and Koratla.
It is to be seen what their presence in Nizamabad will do to the 15.5 lakh-voter constituency, already set for a cracker of a contest between the TRS' Kalvakuntla Kavitha, Congress' Madhu Yashki Goud and BJP's D. Arvind.
---
Also read: How Modi govt managed to transfer funds to 2 crore farmers just 3 weeks after big promise
---
Check out My543, our comprehensive report card of all Lok Sabha MPs.