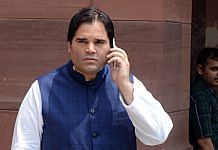 Without making a direct attack, BJP MP Varun Gandhi has been critical of Modi govt's handling of agriculture issues and has sympathised with the protesting farmers.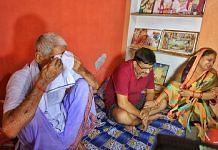 Choosing 'our' victim has its advantages. There is no scope for moral confusion. But grieving families on both sides in Lakhimpur Kheri remind us it's time to forge a politics of truth.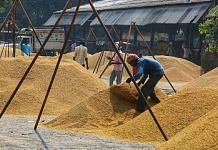 Paddy, wheat farmers from Lakhimpur Kheri noted they are often forced to sell their produce to commission agents as government officials cite various excuses to avoid buying their produce.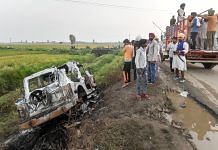 Demanding arrest of MoS Ajay Mishra and his son, farmers' body SKM gave a 'rail roko' call across the country on 18 October and planned a mahapanchayat in Lucknow on 26 October.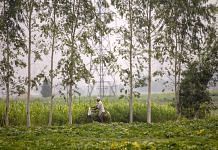 India has had many holy cows. Some have been dethroned. Some have remained holy cows. Even now, some are being elevated to the status of being holy cows, writes BN Gururaj.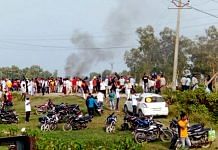 Disconnect between mass media and public opinion is bad news for democracy. It's worse than censorship.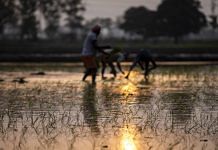 Meanwhile, the Haryana BKU chief has said farmers will protest outside houses of MPs, MLAs of ruling BJP-JJP in the state if the govt fails to begin paddy procurement on 1 October.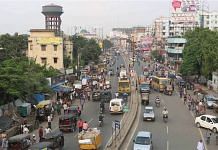 New Delhi: National highways, link roads and railway tracks were blocked by protesting farmers during the nationwide Bharat Bandh Monday, resulting in highway blockages and traffic snarls. This led to several people opposing the strike on social media. Some Twitter users furnished 'evidence' to indicate that the strike was a 'failure'. "My city is fully open," one account posted with an image of a city road brimming with activity and traffic, in an attempt to indicate that the bandh, called by the farmers' union, Samyukta Kisan Morcha, was a washout. Shubham Pathak, whose Twitter account suggests he is from Surat, said: "My city is fully open. Surat do not support Bharat bandh (sic)". His comment received over 1,000 retweets and 1,500 likes. BJP worker Srishiraj received nearly 400 retweets and over 400 likes for his tweet which parroted Pathak's: "My city is fully open. Patna do not support Bharat bandh (sic)." https://twitter.com/srishirajIND/status/1442324489723801600 https://twitter.com/Shubham__Pathak/status/1442341716543954946 Similar posts from...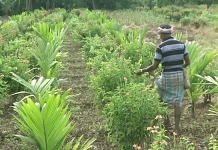 While the scheme has been described as voluntary, farmers are wary of it becoming mandatory in the future. Opposition has described the move as 'insidious' and 'ill-timed'.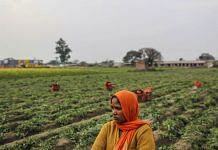 The NSS survey conceals more than it reveals. It gives the impression that there is at least some progress. But that is misleading.