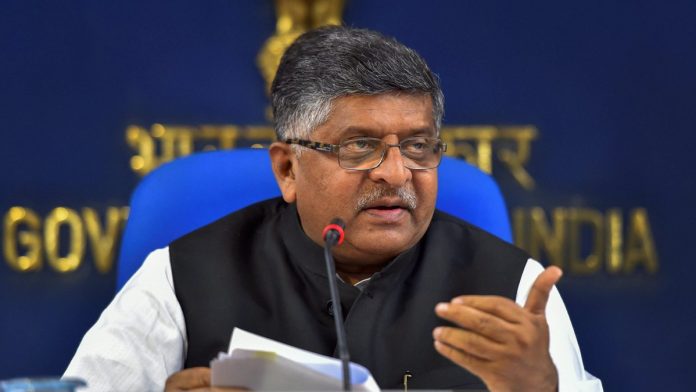 Text Size:
Union minister Ravi Shankar Prasad said that the Congress sponsored the event where a cyber expert claimed EVMs were rigged to favour BJP in the 2014 Lok Sabha elections.
New Delhi: Union minister Ravi Shankar Prasad Tuesday alleged that the Congress had organised the EVM hackathon in London in which a cyber expert claimed that the 2014 general elections were rigged.
The event was sponsored by the Congress, the minister of Electronics and IT said at a press conference here.
An Indian cyber expert, seeking political asylum in the US, Monday claimed the 2014 general election was "rigged" through the electronic voting machines, which, he said can be hacked.
"We will expose this claim," Prasad said, adding that the Congress was insulting the 2014 mandate.
Addressing a press conference in London via Skype, the man, identified as Syed Shuja, said he fled India in 2014 because he felt threatened in the country after the killing of some of his team members.
---
Also read: Every Indian election since 2014 has been rigged, claims masked 'US-based cyber expert'
---
'Opposition parties looking for excuses'
Taking a swipe at the opposition for forming a committee on the voting machine issue, Union minister Prakash Javadekar Tuesday said the parties were going to face defeat in the upcoming Lok Sabha polls and therefore they have started to look for excuses.
Exuding confidence that the BJP-led NDA will again form the government at the Centre, the human resource development minister said his party will get more votes and more seats as compared to the previous Lok Sabha elections.
"In Kolkata rally, they did not form manifesto committee, they also did not set up any committee to look into that what will be their common minimum programme but they formed only one committee and it was about EVM (electronic voting machine). They know they are going to lose elections so they want to make EVMs the excuse of their defeat," Javadekar said at a press conference here.
"The opposition has no leader and no vision while we have the vision of an India without casteism, communalism, terrorism, appeasement and unemployment," he added.
He also accused the Congress of becoming narrow-minded party.
"NDA will get tremendous success in the leadership of Narendra Modi. We will get more seats and votes compared to the last elections," Javadekar said.
In Rajasthan, he said, the party has set a target to win all the 25 Lok Sabha seats.
On a question related to former chief minister Vasundhara Raje, who skipped a party's meeting yesterday, Javadekar said she was in Jhalawar on a personal visit.
"She is a popular leader and will be in an important role here as the national vice president in the party," he said. -PTI
Get the PrintEssential to make sense of the day's key developments