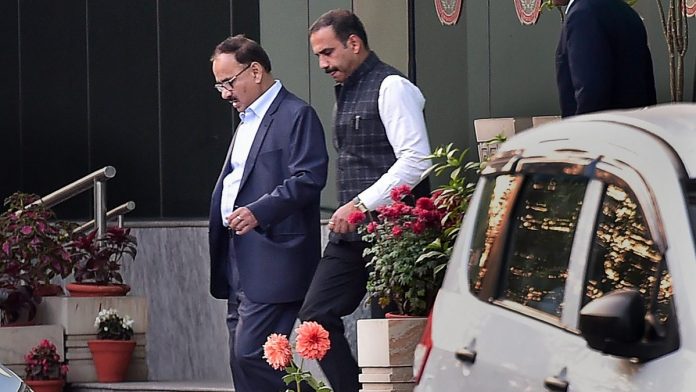 Text Size:
Front page
The media ought to be concerned by another sedition case, this time in Assam, especially since at least one of those charged is a journalist.
Unfortunately, the case against academic Hiren Gohain, activist Akhil Gogoi, and journalist Manjit Mahanta, days after the Citizenship Bill was passed in Parliament, receives just passing mention on the front pages of The Times of India and The Hindu, while Hindustan Times and The Indian Express carry it inside.
Interestingly, TOI devotes a 3-column Page 1 flap report to Amazon founder Jeff Bezos' alleged infidelity. "Affair with friend's wife may cost Amazon's Bezos $69 bn", and a small, single column to "Sedition charge against Assam intellectual". As Cyndi Lauper sang, "Money changes everything".
The reports say the three were booked because of "comments" they made during a protest against the Bill, allegedly suggesting that Assam needed to form a sovereign state of its own.
However, Gohain's comments, quoted extensively in the Express report "Assam academic Gohain, two others booked for sedition (Page 9)", were full of "ifs" and "buts" on the call for independence: "If the question of independence arises, if no one listen to us… then we will definitely be compelled to raise the demand for independent Assam. But let us not get carried away by temporary emotions…"
TOI carries a similar quotation (Pg 16): "The present movement is democratic and aimed at protecting our secular Constitution. If this democratic movement is not heeded by the government, then maybe the people will raise the question of independence".
Hindustan Times does Gohain & Co. a great disservice: It includes the sedition charges in a report on the general protests against the Citizenship Bill, in a report titled, "Northeast tense, sedition charges against 3 in Assam (page 8)".
Alok Verma Tragic Hero
"Fired, ceremoniously" notes The Indian Express as it reports CBI director Alok Verma's final ouster from the post. The Times of India and Business Standard are more blunt: "48 hrs after SC reinstated him, panel shunts Verma out (TOI)" and "Alok Verma shunted out as CBI director (BS)"
The Hindu and Hindustan Times see Verma to the door, politely, in almost identical language: "PM-led panel moves Alok Verma out (HT)" and "Alok Verma removed as CBI chief by PM's panel (The Hindu)".
A three-member select committee, comprising PM Modi, Justice A.K. Sikri, and Congress leader Mallikarjun Kharge decided the matter Thursday night by a 2-1 majority, with Kharge the dissenting voice.
Thus, in a matter of two days, Verma went from hero — when the Supreme Court reinstated him — to tragic hero.
The Economic Times found this serious enough to make it lead story: "In and out as CBI director in 48 hours," it writes.
Meanwhile, The Indian Express reminds readers, "He is the first CBI chief to be ousted from the post".
In a report titled "Are we donkeys?" The Telegraph says the move had the air of a "foregone conclusion about it" given the "tearing hurry with which the Modi government took up the issue amid allegations that it was keen to avert a probe into the Rafale deal".
The Express isn't so sure. In its 'Explained' box, it says, "The fact that A.K. Sikri agreed to his (Verma's) removal today limits how far the opposition can prove its political point".
The Express, however, does give Verma a hearing – something Kharge had demanded and all the newspapers report extensively. In a Page 1 interview, Verma claims he tried to maintain the integrity of the organisation while others sought to "destroy" it.
Prime time
Prime time TV was also riveted by the Verma saga Thrusday night: from Aaj Tak's `tota ki kahani" and Sudhir Chowdhury's lecture based on the `leaked' CVC report that led to Verma's ouster (Zee News), to all the debates on the English news channels, it was all about Verma.
Prime time anchors enlivened the debates with their comments. India Today's Rajdeep Sardesai summed up the entire drama rather morosely: "My friends we are not a banana republic yet but we are close to being one." Republic's Arnab Goswami saw things very differently: "God forbid, corrupt people should be sacked," he said, dripping sarcasm. Goswami called Verma a "tainted man" and claimed that the CBI chief was "doing politics". He also said, "Congress party is crying tonight, let them cry."
Today's The Debate on #CBIBossSacked is now LIVE. Watch here-https://t.co/LGCyJUWcLF pic.twitter.com/jMthOl6bNR

— Republic (@republic) January 10, 2019
Anchor Atir Khan, on Times Now, felt that if BJP MP Subramanian Swamy thought Verma should have been given another hearing before his dismissal, he `deserved a hearing.'
ET Now anchor Supriya Shrinate had a more optimistic outlook: let's hope `politics are set aside… and this is (a new)starting point'.
It was politics as usual, however, for the politicians. On Sardesai's show, Congress leader Abhishek Manu Singhvi felt the most important aspect of the Verma saga was the role of the CVC: "The office of CVC had been compromised by the government. Mr Amit Shah and Mr. Narendra Modi were accused of various cases but where they removed from their office?
BJP's Sambit Patra replied: "CVC summoned him (Arora), the CVC questioned him and took his note as well. To say that CBI Director was not given a fair hearing is ignorance. According to Congress leader Abhishek Manu Singhvi, only Rahul Gandhi is right."
On Times Now at 10 pm, Ashutosh smelt `some sinister reason' for the turn of events and on Mirror Now, former CBI director A. P Singh said on The Last Word, that the CVC's charges were `not very serious', They amounted to `misconduct', not `criminal' conduct.
Tweets of the day-
Alok Verma has been given the important post of DG Fire services. He shd be happy. Now bring Asthana as Director, CBI. That will complete the process of justice. Man WhO Destroys Institutions zindabad.

— Yashwant Sinha (@YashwantSinha) January 10, 2019
Fear is now rampaging through Mr Modi's mind. He can't sleep. He stole 30,000Cr from the IAF and gave it to Anil Ambani. Sacking the CBI Chief #AlokVerma twice in a row, clearly shows that he is now a prisoner of his own lies.

Satyamev Jayate.

— Rahul Gandhi (@RahulGandhi) January 10, 2019
Get the PrintEssential to make sense of the day's key developments