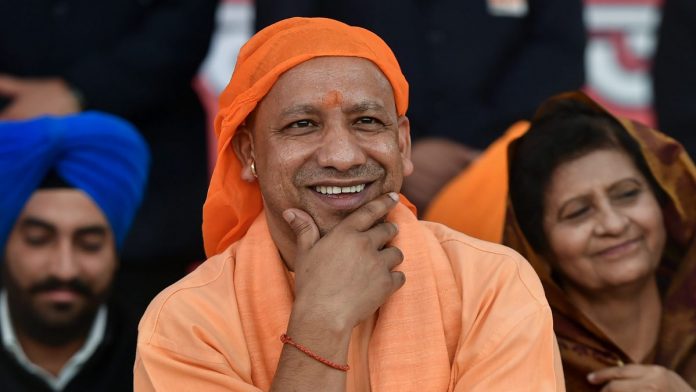 Text Size:
With BJP's careful media management, TV channels don't go looking for trouble unless they have to.
'The biggest newsbreaks of the day', pardon, 'the biggest political newsbreaks of the day', Wednesday, looked forward to Friday ━ the CAG's 'Rafale report to be tabled' in Parliament and 'full Budget' to be presented on 1 February.
It's always interesting to note the continuing fondness of government 'newsbreaks' for channels like Times Now, CNN News18 and Republic TV. The CAG's Rafale report was no different—it appeared first on Times Now, CNN News18 and then Aaj Tak, Wednesday noontime.
Republic TV was diverted by its bête noire, Shashi Tharoor. The Congressman's tweet on 'Ganga has to be kept clean' and 'sins have to be washed away' was (mis)construed as a comment on Uttar Pradesh Chief Minister Yogi Adityanath by the channel and suitably excoriated: 'Cong mocks Kumbh ritual'.
Yogi took his 'dubkis' and held a cabinet meeting at Sangam on Tuesday—extensively covered by Hindi news channels.
---
Also Read: Yogi govt comes up with dos and don'ts for cows — from diet to disposing of carcass
---
'Soon, very soon' Republic Bharat, the new offering from Republic TV, will join them in the Hindi belt. 'Ab Hindi ho jaye', says Arnab Goswami, who will get an opportunity to hector and lecture in India's supposed mother tongue. Can he be as outrageous in a language that doesn't come to him as easily as ABC? Jab josh hai, anything is possible.
Not all of us have seen Barkha Dutt and Karan Thapar ━ remember them ━ practice their anchoring and debating skills on the newly launched HTV (that's Harvest TV). It's either because cable operators and service providers like Tata Sky don't relay the channel, or that it faces unexplained 'blackouts'. Congress leader Kapil Sibal backs the channel ━ could it be the reason for both explanations?
Either way, it deepens the suspicion that the BJP hands out 'super exclusives' to only its favoured channels. To the others, it hands tax probes or black marks.
(And this may be a mere technicality, but have you noticed the picture quality on Tata Sky's non-HD channels? On HD channels, you can see forever; on non-HD channels, you're watching Alice Through The Looking Glass in a steam bath. Will they clear the blur?)
---
Also Read: Coming soon to your TV screens, Barkha Dutt & Karan Thapar via Kapil Sibal channel
---
With the BJP's careful media management, channels don't go looking for trouble unless they have to. And so, it came to pass on Tuesday. The Prime Minister's 'Pariksha pe Charcha 2.0' was carried live across Hindi and English news channels, that too for over two hours.
The PM was in his element, dispensing advice on parenthood, childhood, and everything that came in between. The audience loved it: they clapped, they laughed at his 'josh hai' sally, they delighted in his reference to the online game, PUBG, they waved at him, to him and looked so happy to be present.
It was a parent-teacher meeting with a counselor—questions came from across the country, even Russia (Moscow) and Kuwait. The show had been obviously and carefully choreographed. It showed the PM at his best—personable, intimate, relaxed, even jocular—all the characteristics missing from his stern fire and brimstone campaign speeches.
Meanwhile, no matter how many times you watch the Brexit debates or coverage on BBC World or CNN International, you never really and fully understand what it's all about. Ironically, the American channel proved more loyal than the British on Tuesday when CNN carried the live coverage of the parliamentary debate, while BBC turned to financial news.
The debate was full of amendments ━ that's something we're familiar enough with from our own parliamentary procedures ━ but what do you make of a headline that reads, "MPs have backed seeking 'alternative arrangements' to replace the backstop in PM's Brexit plan?" (BBC).
Why can't they be more direct, pithy like our news channels' headlines: 'Rahul steals Modi's thunder' (CNN News18) on his minimum income guarantee, or 'Ram ya Roti' (News 24) and 'Modi's mandir surgical strike' (Zee News) on the Centre's surplus land application to the Supreme Court, Tuesday.
---
Also Read: Kapil Sibal-backed HTN News 'blacked out', channel blames Modi govt
---
The mandir push saw Hindi news channels pull out the architectural drawings for the temple in Ayodhya and set about building it: or as ABP put it, 'Abki baar, mandir taiyaar'.
There was talk of 'shilanyas' on India TV, which said Modi had drawn up a 'blueprint' for the temple, and Zee News declared, 'build temple and return (to power) in 2019'.
And while we are on holy matters, see how the cow is being put to use. In a new TV commercial, a poor, hungry cow is seen chewing voraciously at anything nearby, including a blue plastic bag. A crowd tries to coax the bag out of his mouth, but it takes a young boy to offer him some wholesome leaves before he forsakes the plastic bag. 'Start a little good', reads the strapline of the Hindustan Unilever ad.
Get the PrintEssential to make sense of the day's key developments