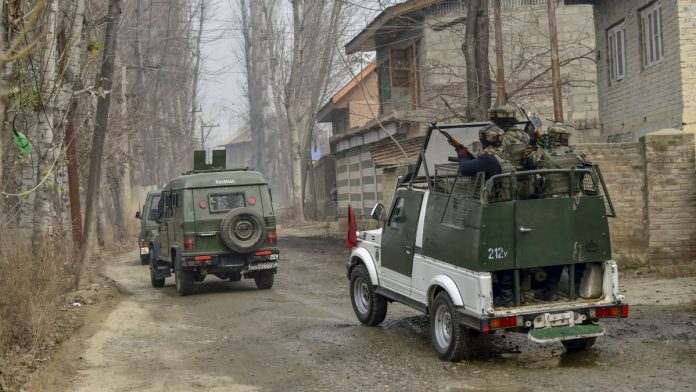 Text Size:
We are today more vulnerable to indirect attacks by indigenous terrorists than direct attacks by terrorists from Pakistan.
While there has been a lot of media focus on lessons learnt from 26/11, little attention has been paid to the emerging future trends in terrorism and the countermeasures that would be required.
Terrorists organisations do not, and logically should not, repeat the methodology used in a major successful action. It goes against their principal strength – surprise – which gives them an edge over the security forces.
Timing, scale and method employed are a choice of the terrorists. Also, the terrorist actions in Jammu and Kashmir (J&K) and the hinterland of India are likely to follow different patterns. In Jammu and Kashmir, the terrorists target the police, Army, politicians, government officials and installations. Since they enjoy public support in the Valley, only the "traitors" are targeted. In the hinterland of India, their focus is primarily on killing a large number of people.
---
Also read: The enemy at the gates has a new weapon and Indian Army needs to wake up
---
Pakistan has been in the process of indigenising terrorism in Jammu and Kashmir to avoid being labelled an "exporter" of terrorism. For the first time in two decades, the local terrorists are outnumbering the Pakistani terrorists. After the Ajmal Kasab experience, Pakistani terrorists are unlikely to be used again in the hinterland of India. Pakistan is more likely to exploit the real or perceived grievances or aspirations of the alienated elements, like the separatists in Punjab and the northeast, Maoists in the Red Corridor, and religious minorities.
Direct attacks are likely to remain predominant in Jammu and Kashmir, while the trend in the hinterland of India will be towards indirect attacks using the 'anti-national' elements. Direct attacks are the easiest to counter by well-trained security forces and result in death of the terrorists. An indirect attack, however, can only be averted by intelligence and preventive security.
Note the likely emerging trends of indirect attacks; "mowing down" of crowds using heavy vehicles; shooting down of commercial aircraft with shoulder-fired missiles; improvised explosive devices (IEDs) and bombs planted with timers; suicide and truck bombings; exploding fuel/gas tankers in crowded areas; aerial attacks with "drone bombs"; and chemical/biological attacks. Direct attack of 26/11-type in the hinterland are passé and least likely.
Counter-terrorism reforms have so far only focused on responding to direct attacks. All states have raised specialist sub-units/units for counter-terrorist operations as first responders, and claim to have improved the efficiency of the police in general. National Security Guard (NSG) hubs have been established in metros for a quicker response.
---
Also read: Arrogant bureaucracy and a sulking Army are not good for India's national security
---
Not much attention has been paid to prevent indirect attacks in terms of better intelligence and preventive security. Counter indoctrination is very important as also stopping the flow of funds. Indirect attacks often require explosives. This needs better internal controls and prevention of smuggling. Little focus has been given to countering narco-terrorism.
Crowds are an essential feature of our environment and an ideal target for indirect attacks. Our melas, religious places and processions, political rallies and host of other crowded places are likely to be prime targets. Thus, crowd management is going to be a major task for our police forces.
As per all major studies on terrorism intelligence is the key to prevent terrorist attacks, particularly the indirect attacks. Apart from the central agencies, the police intelligence also plays a big role. Our state intelligence set up is virtually defunct and needs to be revamped. We need to revive and establish the National Counter Terrorism Centre (NCTC) and the National Intelligence Grid, and the corresponding set-up at the state level to coordinate intelligence and response. The NCTC must also function as a think tank on terrorism with inputs from academics and researchers. The creation of the NCTC is in national interest and federalism must not be allowed to come in the way. States must be taken on board by building reasonable safeguards. The present multi-agency centres (MAC) at the central and the state level are no substitute for an all-encompassing NCTC.
---
Also read: Trump is getting tougher on Pakistan, but has been slow to seek justice for 26/11
---
In my view, we are today more vulnerable to indirect attacks by indigenous terrorists than direct attacks by terrorists from Pakistan. The fissures in our multi-cultural, multi-religious and multi-lingual society will be exploited by our enemies. Our politicians and internal security forces must rise to this challenge as indirect attacks by indigenous terrorists are likely to trigger a chain reaction for a wider conflict in our society.
Lt Gen H.S. Panag PVSM, AVSM (R) served in the Indian Army for 40 years. He was GOC in C Northern Command and Central Command. Post retirement, he was Member of Armed Forces Tribunal.
Get the PrintEssential to make sense of the day's key developments