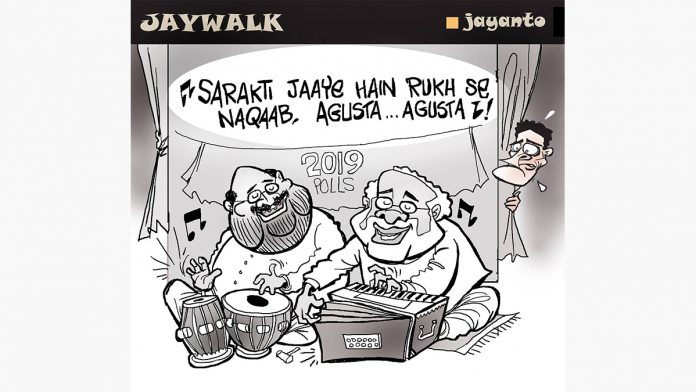 Text Size:
The best cartoons of the day, chosen by editors at ThePrint.
The selected cartoons appeared first in other publications, either in print or online, or on social media, and are credited appropriately.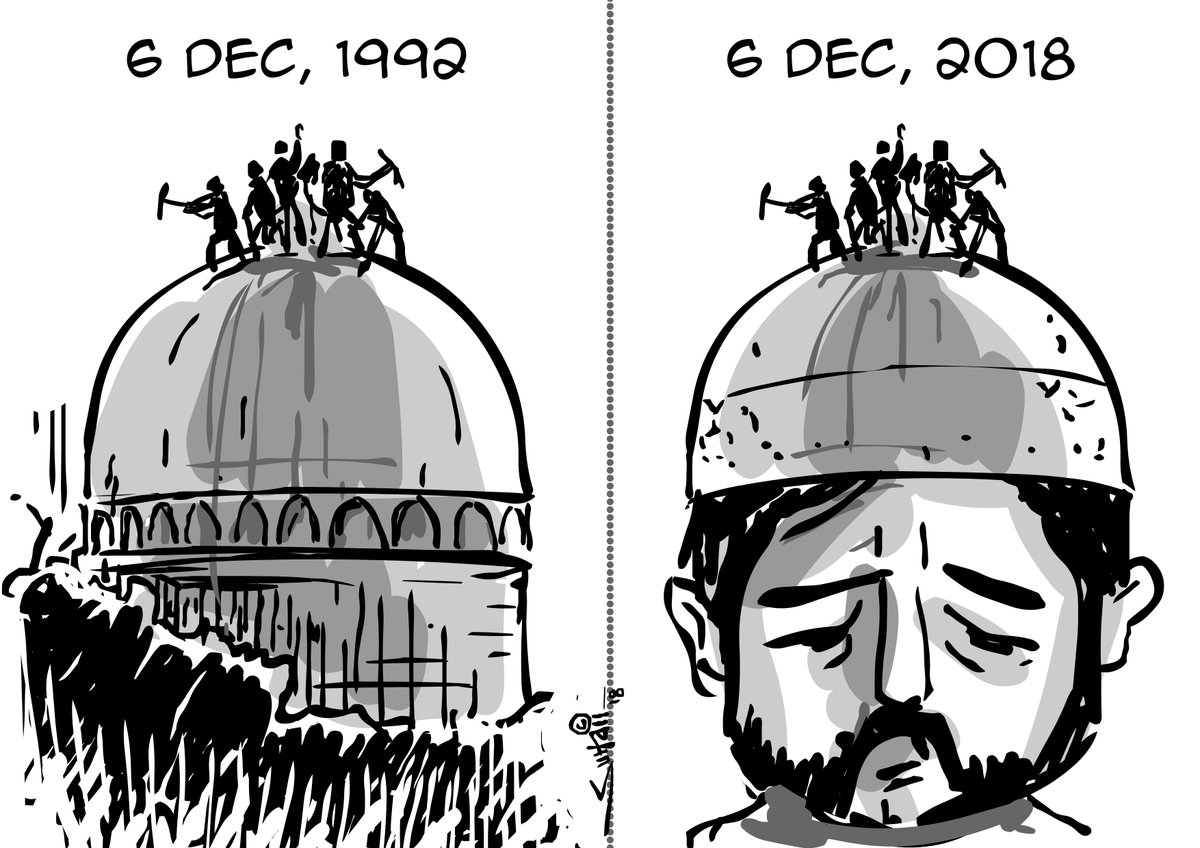 In Greater Kashmir, Suhail Naqshbandi observes the 26th anniversary of the demolition of the Babri Masjid in Ayodhya by depicting a Muslim under attack in the present day.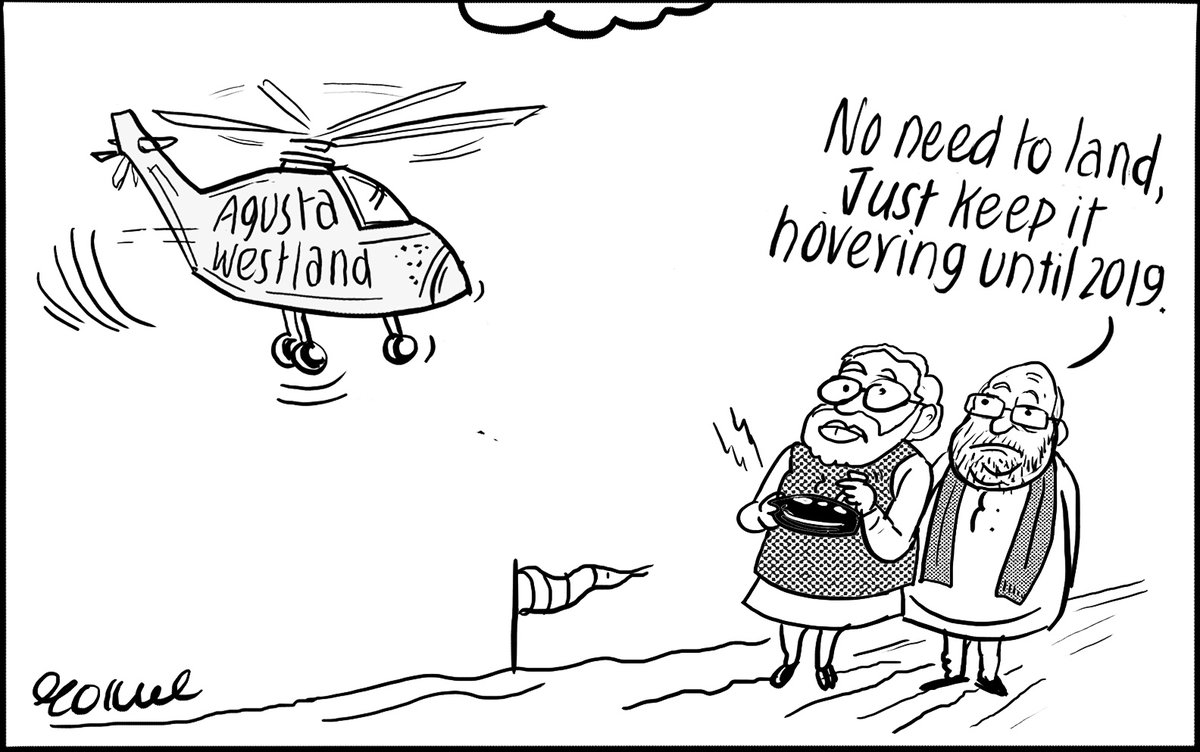 Gokul Gopalakrishnan | The Asian Age
In The Asian Age, Gokul Gopalakrishnan suggests that Prime Minister Narendra Modi and BJP chief Amit Shah would want to keep using the AgustaWestland chopper scam to level allegations against the Congress till next year's Lok Sabha elections.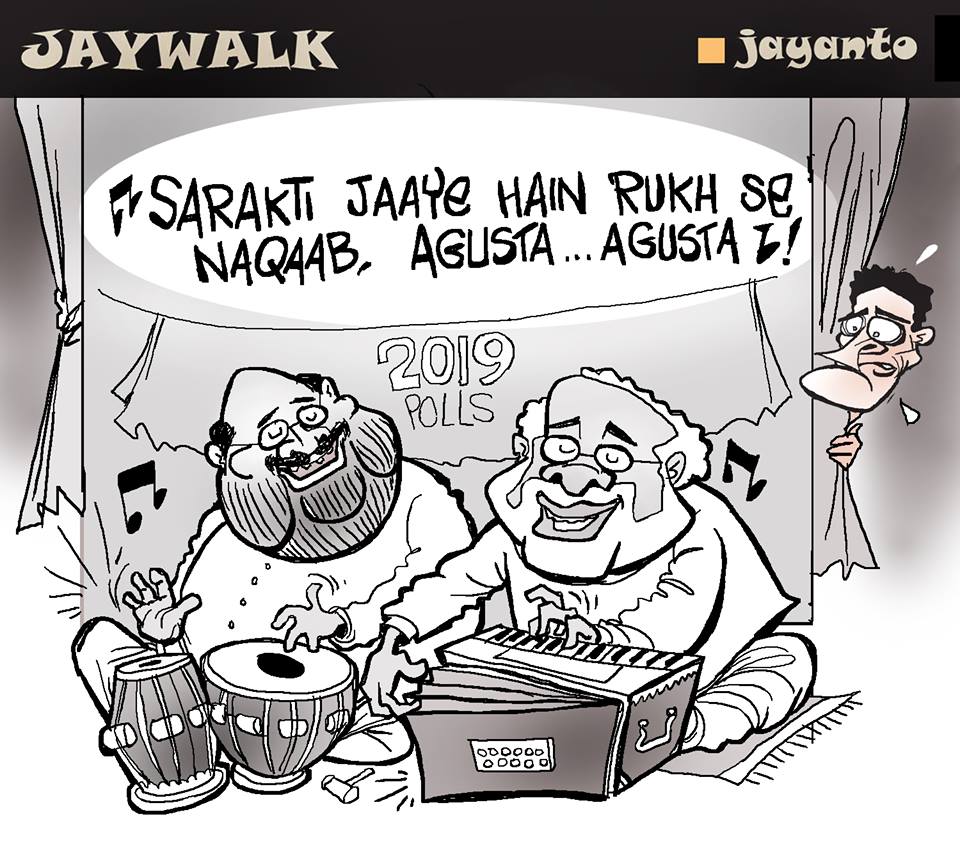 Jayanto suggests that PM Modi must be singing the famous ghazal originally rendered by Jagjit Singh and penned by Ameer Minai, following Christian Michael's extradition in the AgustaWestland scam. Amit Shah is accompanying the PM on tabla, while Rahul Gandhi looks wary behind the curtain.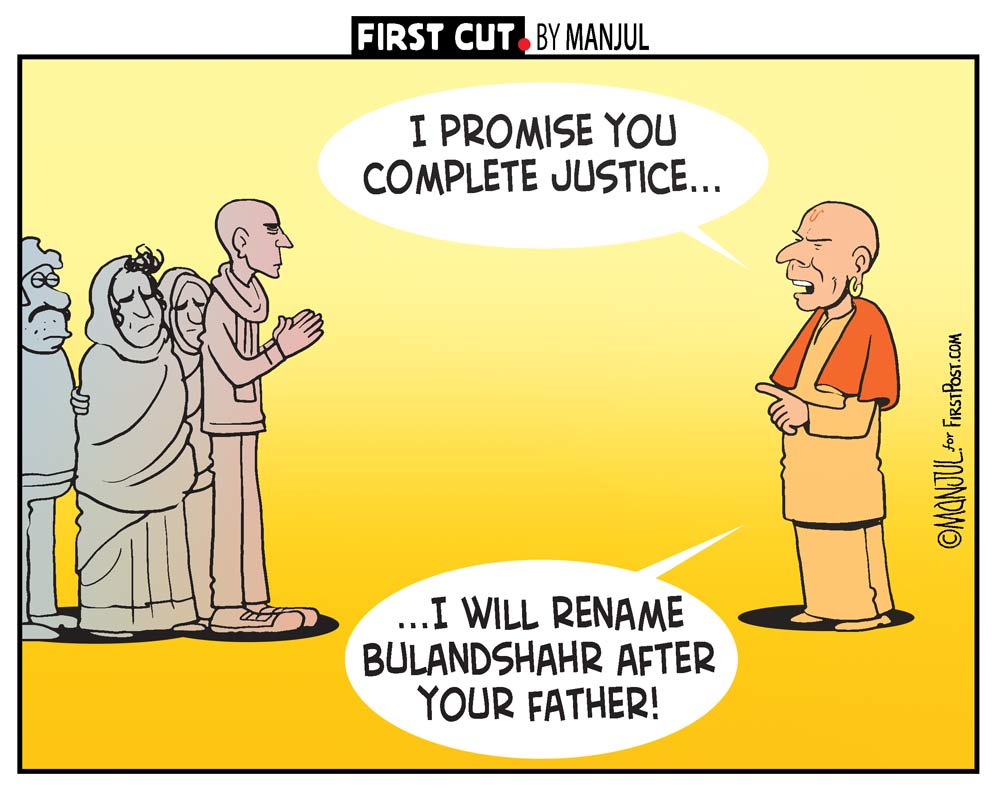 In Firstpost, Manjul makes a dark comment on Uttar Pradesh chief minister Yogi Adityanath's propensity to rename things as a form of 'justice'. He promises slain policeman Subodh Kumar Singh's son that he will rename Bulandshahr after the cop.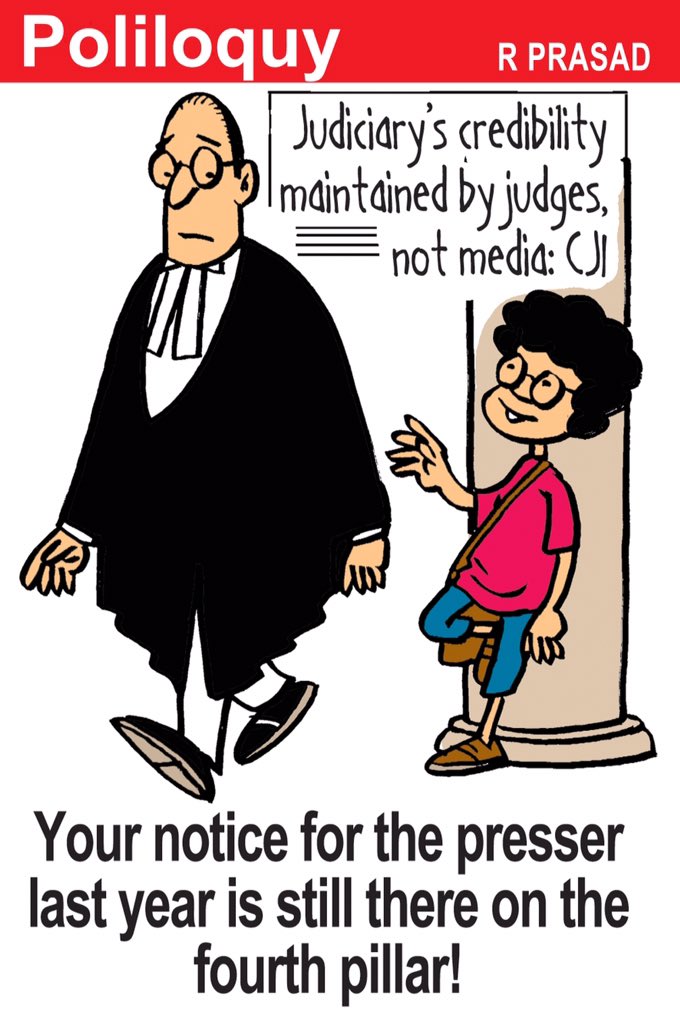 In The Economic Times, R. Prasad takes a dig at Chief Justice of India Ranjan Gogoi's comment that the credibility of the judiciary is not determined by newspaper reports but by people who man it. Prasad refers to the January 2018 press conference where Gogoi, along with three of his brother judges, raised questions against the functioning of the apex court under his predecessor, Justice Dipak Misra.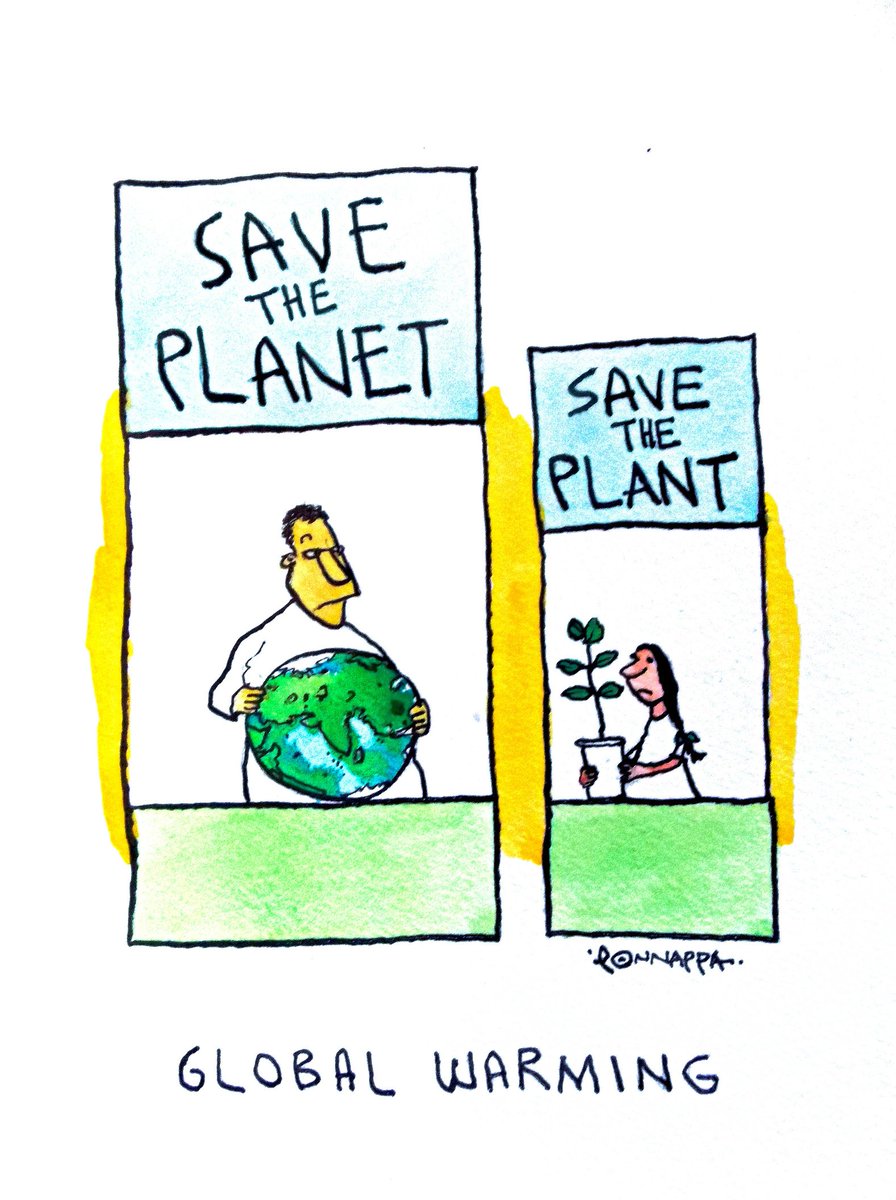 Reacting to the rising global temperatures, Nala Ponnappa sarcastically suggests that the people who talk about saving the planet, must start with saving their own plants.
Get the PrintEssential to make sense of the day's key developments