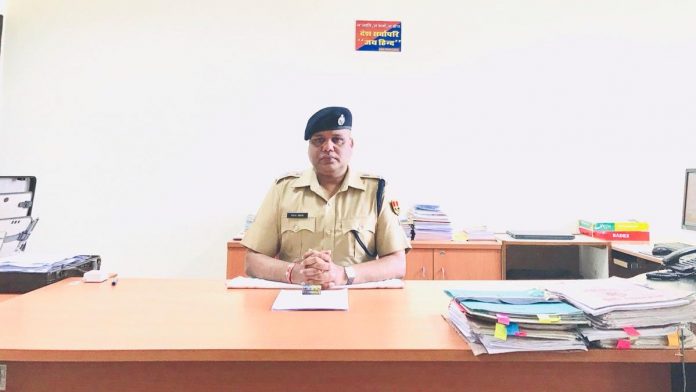 Text Size:
New Delhi: The Modi government has dismissed from service a Rajasthan cadre IPS officer for an alleged extra-marital affair.
Pankaj Choudhary, a 2009-batch officer, had recently accused both the Congress and the BJP governments in Rajasthan of "harassing" him.
The development also comes months after the Supreme Court declared the 150-year-old adultery law in the country unconstitutional.
According to the official order issued by the home ministry, Choudhary had allegedly violated Section 3(1) of the All India Service (Conduct) Rules, 1968.
"Every member of the service shall at all times maintain absolute integrity and devotion to duty and shall do nothing which is unbecoming of a member of the service," the provision states.
Choudhary, who was serving as the Commandant of Police Training School, Jhalawar, told ThePrint that he will now seek legal help.
"They have given me the highest form of penalty for something that has nothing to do with my professional life," Choudhary said. "I will challenge it in court since this action has been taken against me because I was not liked by the Vasundhara Raje government."
Probe began in 2016
An inquiry was initiated against Choudhary in 2016 following a complaint from his then-wife, Mukul Choudhary, when the Raje-led BJP government was in power in Rajasthan. The case was subsequently transferred to the union home ministry.
"They have taken action against me because I got into a live-in relationship before getting formally divorced," Choudhary said. "Even the Supreme Court has declared that adultery is not a crime, so for what crime have I been punished?"
Choudhary had married Mukul in 2005 but allegedly began an affair with another woman a few years later. He later had a child with her in 2011. Choudhary divorced his wife Mukul, who has joined the Congress, in 2018.
---
Also read: Husband is not master of wife: Supreme Court strikes down adultery law as 'unconstitutional'
---
Run-ins with both governments
Choudhary, who feels he is being harassed for not buckling under political pressure, is no stranger to controversy. He has had run-ins with both, the BJP and Congress governments in the state.
In 2013, the Congress government in Rajasthan shunted him out as the Jaisalmer SP for opening the criminal records of Gazi Fakir, the father of Congress leader Shaleh Mohammad, who was accused of running a cross-border smuggling racket and acting as an agent of Pakistan's ISI, among other things.
A year later, the BJP government shunted him out as the SP from Bundi district after he arrested 11 activists of the Vishwa Hindu Parishad and the Bajrang Dal, who were accused of rioting in Nainwa.
Choudhary was also served a charge sheet by the government for allegedly refusing to release the activists.
---
Also read: Dreaded conduct rules haunt civil servants as Modi govt cracks down on 'misdemeanours'
---
Get the PrintEssential to make sense of the day's key developments