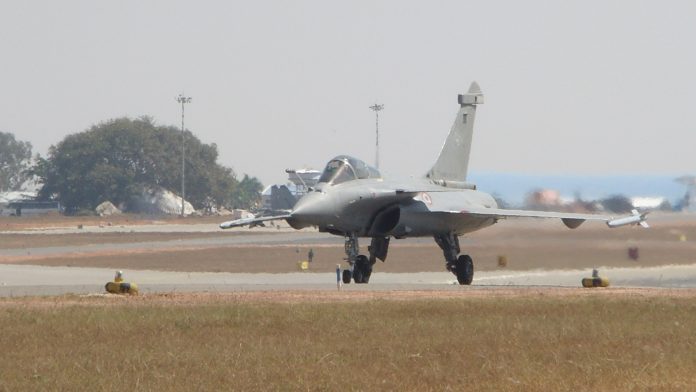 Text Size:
UP chief minister Yogi Adityanath requested the Centre to shift the show to Lucknow.
New Delhi: The Modi government has decided that Bengaluru will continue to host Aero India, the airshow held once every two years.
Uttar Pradesh chief minister Yogi Adityanath, who requested the Centre to shift the show to Lucknow, has lost out.
"The government has decided to hold the Aero India 2019 in Bengaluru from 20 to 24 February, 2019. This five-day event will combine a major trade exhibition for the aerospace and defence industries with public air shows," the ministry of defence said in a statement Saturday.
---
Also read: Aero India may shift: Hurting Bengaluru's defence industry or investing in BJP-ruled UP?
---
"Besides global leaders and big investors in aerospace industry, the show will also see participation by think-tanks from across the world. It will provide a unique opportunity for exchange of information, ideas and new developments in the aviation industry," it added.
According to the defence ministry, besides giving a fillip to the domestic aviation industry Aero India would further the cause of Make in India. "The Department of Defence Production is committed to make this a successful and result oriented show," it said.
Bengaluru's Yelahanka — a training base for helicopter and transport aircraft pilots for the Indian Air Force — has been the venue for the airshow since 1996.
Even if its runway is short for long-winged aircraft, it can still host aircraft that fly to India for the show.
The government seems to have taken the decision keeping in mind the calendar of international events. There are airshows across the world. The Indian show fits in to February. It is followed by the Singapore Air Show. The Moscow air show is even bigger.
In the light of COMCASA deal signed with the US, India is still figuring out as to how military compatibility will work.
---
Also read: Modi govt will further alienate the south by moving Aero India to Uttar Pradesh
---
Saturday's announcement means that strategic compulsion may not be subservient to political exigency.
The IAF has built hangars and shelters for aircraft that fly into India for the show. By the very nature, aircraft do not have to be parked in Yelahanka.
Get the PrintEssential to make sense of the day's key developments