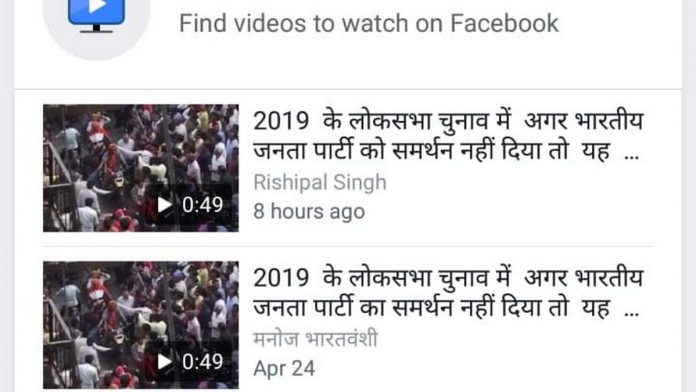 Text Size:
New Delhi: A video has been shared on Facebook to falsely claim that Rohingya Muslims and Bangladeshi refugees in West Bengal have mistreated BJP workers, and that the condition of the Hindus there is 'pitiful'.
The video was shared on Facebook in the public group We Support Narendra Modi on 23 April. It shows some men wearing saffron caps riding through a crowded street on motorcycles and those from the crowd manhandling them by taking off their caps and scarves.
The video is accompanied with texts, saying that those mistreating the BJP workers were Rohingya Muslims and Bangladeshi refugees. It further said if the BJP was not voted to power, then such incidents would take place in the entire country.
The text added that the condition of Hindus in Bengal is "dismal" and that they have been reduced to "second-class" citizens in their own country.
The video has been shared and viewed several times.
Reality check
The fact is the video was not shot in West Bengal, but in Surat, Gujarat, on 7 December 2017. And, those manhandling the BJP workers were actually Gujaratis, not Rohingya Muslims or Bangladeshi refugees.
The video was played on news channels such as ABP News in 2017 and they used it to convey the unhappiness of Surat voters with the BJP.
In the run-up to the Gujarat Assembly elections in December 2017, it was widely perceived that businessmen and traders in Surat were disenchanted with the BJP. However, Surat voted en masse for the BJP, negating any such discontent.
In collaboration with SMHoaxSlayer.
---
Also read: Times Now, Republic fall for fake letter saying PM to hold press conference, delete reports
---
Get the PrintEssential to make sense of the day's key developments