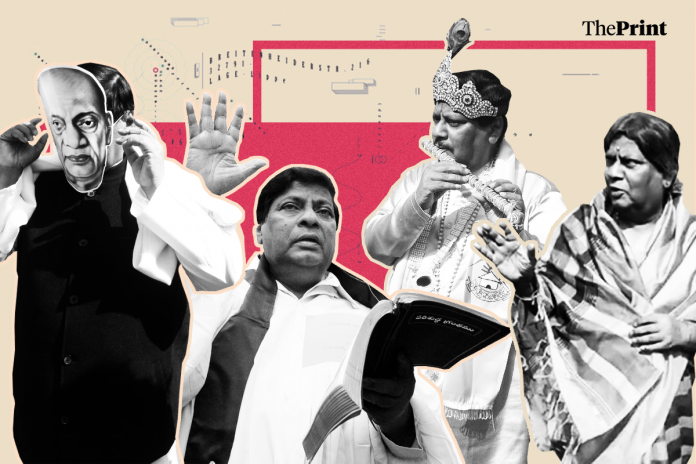 Text Size:
In the Budget session alone, Siva Prasad has dressed up as a Christian priest, Lord Krishna, Santa Claus, and TDP founder NTR, among others.
New Delhi: When Chittoor MP Naramalli Siva Prasad, a member of the Telugu Desam Party (TDP), turned up in Parliament in a sari on Monday, no one was surprised. The former actor is, after all, the in-house master of masquerade.
In the ongoing Budget session alone, Siva Prasad has dressed up as a Muslim cleric, Christian priest, Lord Krishna, Santa Claus, Mahatma Gandhi and TDP founder NT Rama Rao, among other characters, all to raise different issues pertaining to Andhra Pradesh.
A doctor by profession, Siva Prasad became a lawmaker in 1999 and has earlier served as a minister in the Chandrababu Naidu-led state cabinet.
The woman's guise was meant to highlight "the Centre's treatment of Andhra women".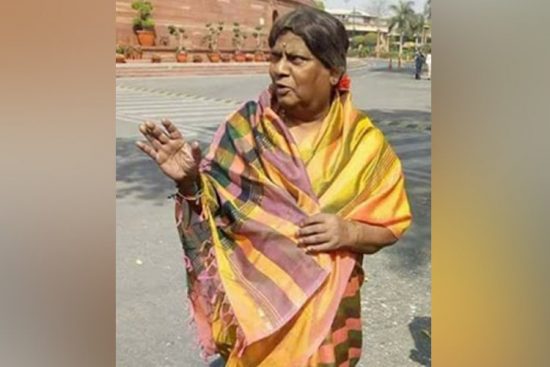 Talking to a news channel, Siva Prasad reprimanded Prime Minister Narendra Modi for "bringing more burdens than help for Andhra women".
He added, "How many assurances did you give us (the women of Andhra)? Do you know what will happen if the women of Andhra Pradesh get angry?"
Here are some of his other "avatars":
Lord Venkateswara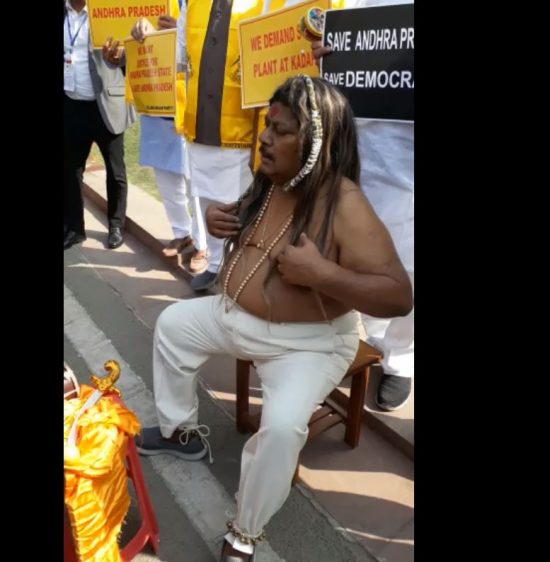 On 9 February, he came to Parliament dressed as Lord Venkateswara to "warn" the central government about the consequences of not fulfilling the promises made to Andhra Pradesh in the AP Reorganisation Act, 2014.
Brandishing a sword and a whip and muttering chants, Siva Prasad instantly drew crowds.
"The great Modi has announced (made promises) in presence of Lord Venkateswara, who is in me today and has come in search of him (to look for answers)," he said.
Lord Krishna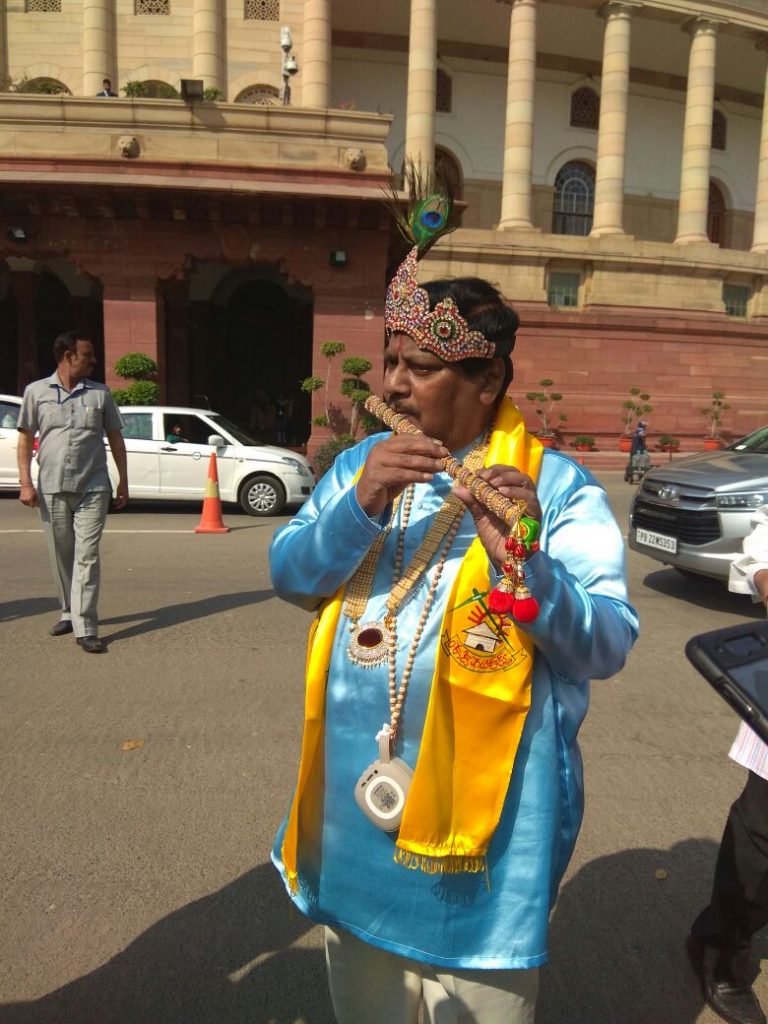 On 5 March, dressed up as Lord Krishna, he was spotted playing the flute at Parliament House.
He reportedly stormed into the well of the Lok Sabha and played the flute before Speaker Sumitra Mahajan until she adjourned the house.
Sardar Vallabhbhai Patel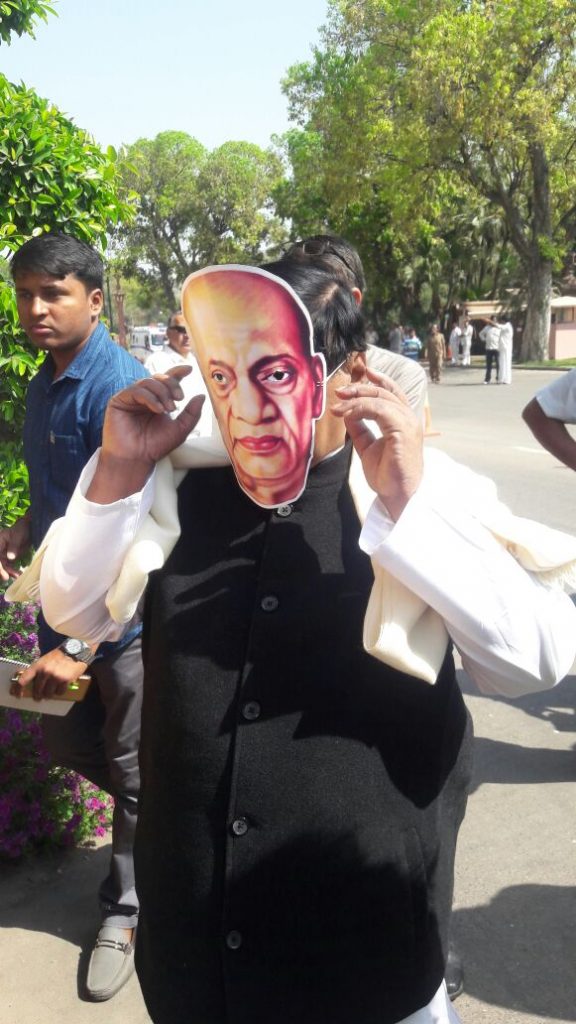 On 13 March, Prasad kept it simple, wearing only a mask of Sardar Vallabhbhai Patel.
Christian priest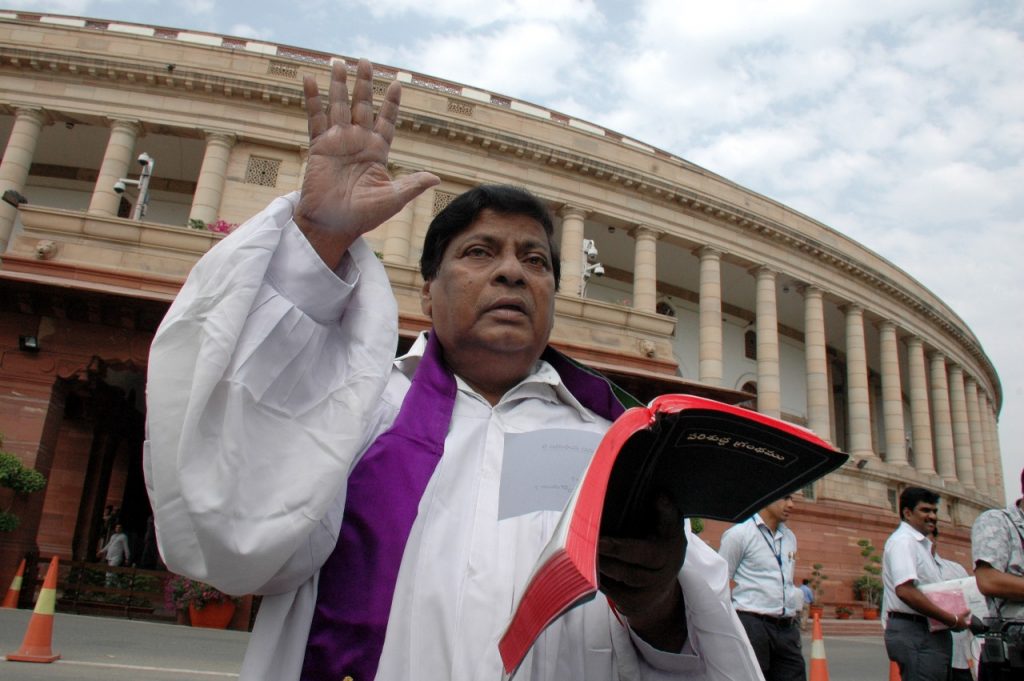 The very next day, on 14 March, he came to Parliament dressed as a Christian priest
Maulvi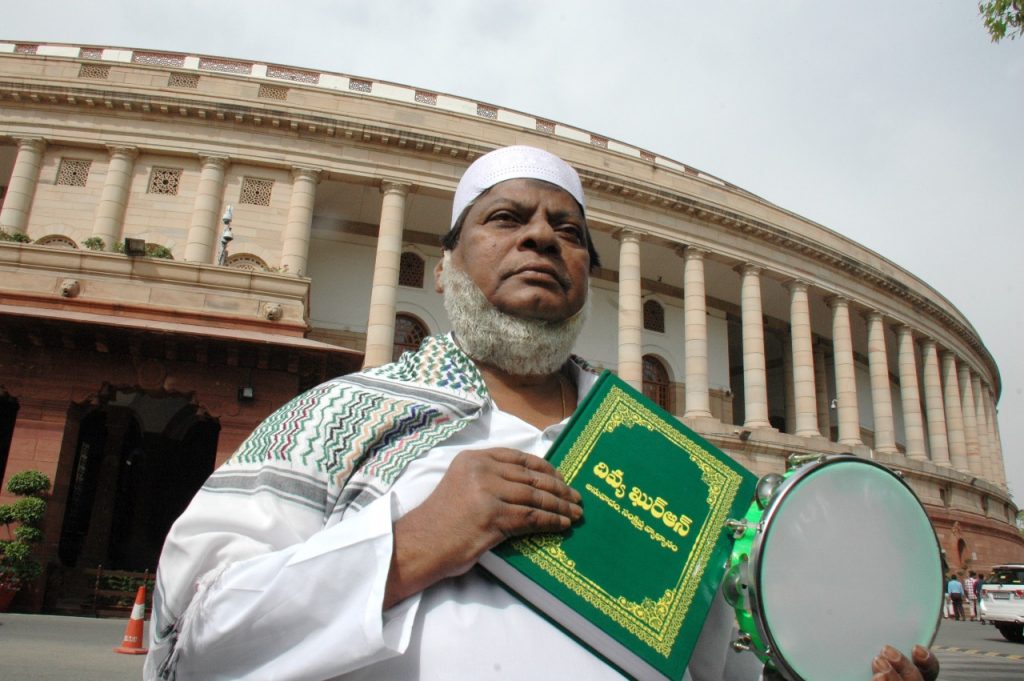 On 15 March, he showed up as a Muslim cleric
Fisherman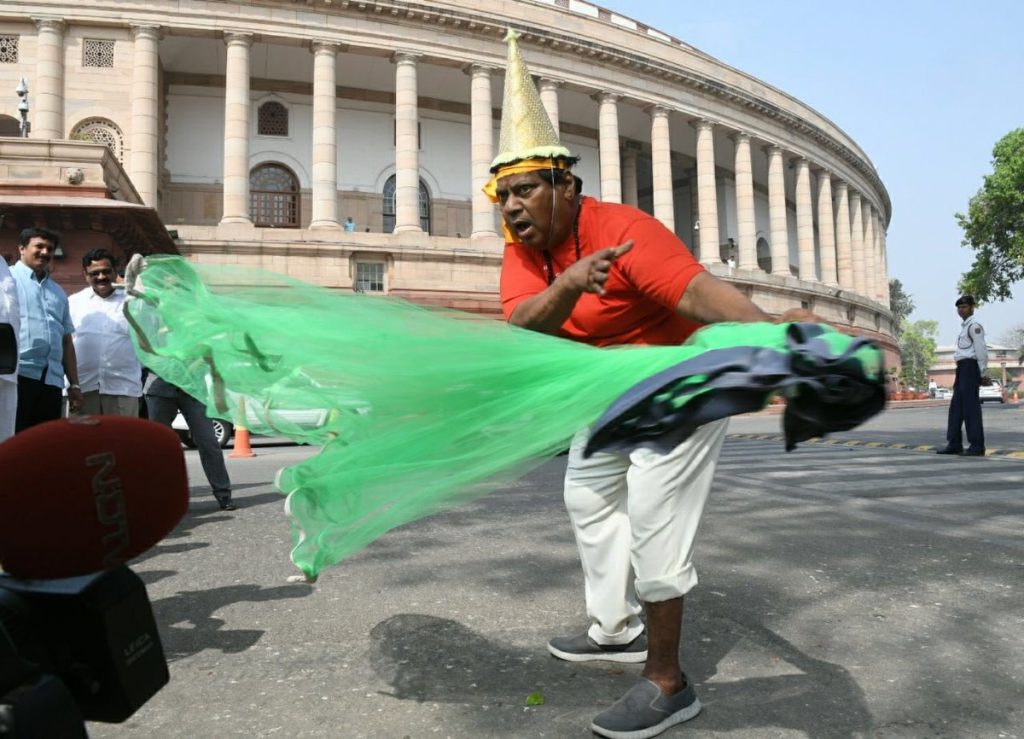 On 16 March, when his party decided to quit the NDA, Siva Prasad turned up dressed as a fisherman.
From interviews to news reports, catch ThePrint live in action on our YouTube channel. Subscribe here .