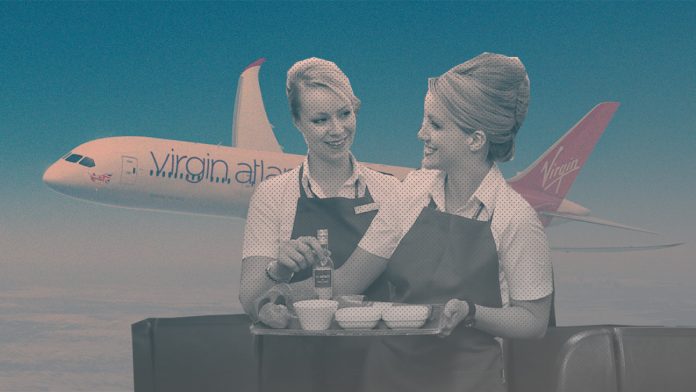 Text Size:
Virgin Atlantic recently made applying make-up optional for their cabin crew. It also added that women flight attendants could wear trousers instead of skirts if they wanted to.
ThePrint asks: Virgin Atlantic junks make-up for crew: Key step or should looks not be on job checklist?

---
Service industry makes employees forfeit individuality at the door and become 'yes sir' replicas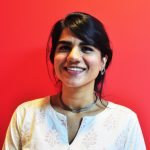 Nandita Singh
Journalist, ThePrint
It's a big step and an important one. The service industry requires its employees to forfeit individual identity at the door, and this dehumanising process of churning out perfect 'Yes sir' replicas must stop.
I understand that businesses that are founded on client satisfaction — the hotel, food and beverage, beauty industry, etc. — are merely fulfilling a demand in the market, but a significant point of intervention to change what consumers expect is also to stop fulfilling those expectations.
The modelling industry is changing too — recognising that people come in different shapes, sizes, colours, genders and cultures. And in order to pave the way for a world in which people, especially women, don't need to constantly curate themselves, changes like this are essential.
Basic respect and courtesy do not need to go, but we also must respect the choices, dignity and individuality of those serving. We must recognise that the person at the other end of the button above your seat is just that, a person — merely doing their job, just as we are.
---
Minimal make-up does benefit cabin crew especially during long-haul flights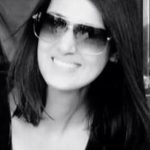 Naiyya Singh
Senior Manager- PR & Corporate Communication, ThePrint
I applaud the movement to introduce pants as an option to skirts because it makes work easier. The job involves a tremendous amount of physical labour with constant back and forth movement of heavy carts, cabinets and trolleys. Also, customer service requires addressing the needs of passengers, requiring cabin crew to bend constantly. Therefore comfortable clothing becomes essential in providing a cushion to perform duties effectively.
However, applying basic make-up is akin to being well-groomed, which undoubtedly leads to greater confidence. This is especially relevant on long haul flights, where cabin pressure and jet lag tend to take a toll. Refusing to apply lipstick or mascara is not the only way to express individuality. By this yardstick, uniforms should be done away with completely and people should be allowed to wear anything they like. Uniqueness can be expressed through numerous other ways like impeccable service and powerful communication. It may sound harsh, but in the real world, the service industry is shaped to focus on outward appearances and minimal make-up is an essential part of that.
---
Also read: On Women's Day, I want a transgender law that won't hurt one's sense of self: Apsara Reddy

---
Fact that Virgin Atlantic has not banned make-up, but made it optional is even more liberating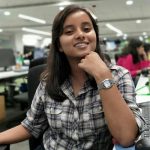 Sharanya Munsi
Web Editor, ThePrint
By junking the make-up rule, Virgin Atlantic has freed up a minimum of 30 minutes from the lives of flight attendants. This can now be better invested either as service to the organisation or as personal time. If that means we come across attendants who do not have perfectly winged-eyeliners, so be it.
The fact that Virgin Atlantic has not banned make-up, but made it optional is even more liberating. Choice is always more empowering. Women who want to put make-up can still do it. The privilege of spending less time spent on makeup is a realisation more and more women need to wake up to. Even former supermodel Padma Lakshmi recently said that one should never waste more than 15 minutes on make-up, it is time you will never get back. Can you imagine the amount of time women all over the world will get once they junk the eye shadow palette?
I find it disgusting that for an incredible part of the population, pretty air hostesses are a tick-box to be considered while picking an airline. Let us be honest, this is sexualisation at its worst for both men and women. They are, after all, providing us with a service and are not exhibits in a zoo. No one should have to dress to please another's eyes.
---
High time airlines change their look-based hiring checklist for cabin crew too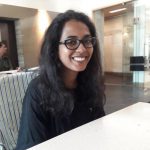 Anasuya Som
Intern, ThePrint
The step taken by Virgin Atlantic will break the conventional beauty mould. The cabin crew is supposed to provide hospitality, but they are somehow expected to look stereotypically beautiful too. Recruiting on the basis of looks rather than service skills is absolutely unfair.
As they say, beauty lies in the eyes of the beholder. There are various jobs that mandate a certain dress code, but to apply layers of cosmetic products on your face should be a personal choice.
Due to such unrealistic standards set by these organisations, people who really have the zeal for the job sometimes drop the idea before they even try it.
What about women who have been the victims of acid attacks, what if they intend to work as cabin crew? It's high time for airlines to drop these conventional standards and focus on output.
---
Check out My543, our comprehensive report card of all Lok Sabha MPs.