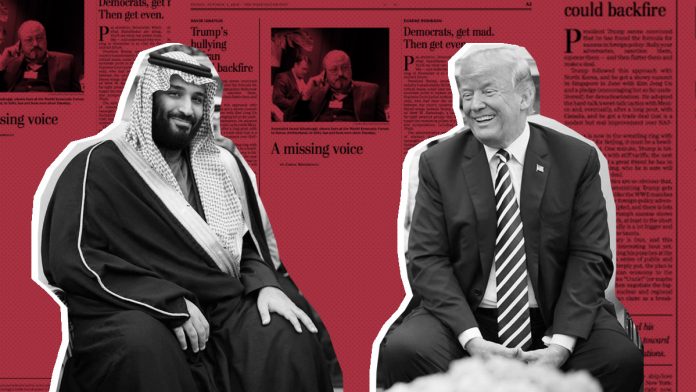 Text Size:
Reacting to gruesome details of writer Jamal Khashoggi's death, US president Donald Trump stated: "Here we go again with you're guilty until proven innocent." He asked for more evidence and reiterated Saudi Arabia's importance as a strategic partner.
ThePrint asks: Trump soft on Saudi Arabia over Khashoggi: Arms business worry or does he need more proof?
---
Whatever little Trump appears to be doing on Khashoggi is only because of ferocious American reactions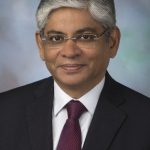 Arun K Singh
Former Indian ambassador to U.S.A
Saudi Arabia has been critical to the US for managing global energy supplies, and pursuing its strategic interests in West Asia. Under President Donald Trump, that linkage has only intensified. There are also reports of a personal relationship between Trump advisor and son- in-law Jared Kushner and the Saudi crown prince Muhammad Bin Salman. Trump's decision to move away from the Joint Comprehensive Plan of Action (JCPOA) deal with Iran was a move that Saudi Arabia had been advocating for long.
Given this background, Trump's reactions to reports of circumstances of Khashoggi's death appear to be an attempt to bail out Saudi Arabia. It is true that we don't have any first-hand evidence of the 'murder', but a certain narrative has definitely been accepted based on widespread leaks and reports from Turkey. Sending the Secretary of State Mike Pompeo to Saudi Arabia was clearly an attempt to show that the US was invested in doing something about this, rather than necessarily making any tangible moves. Trump's mention of possibility of involvement of certain 'rogue elements' is also part of his efforts to find a way out for the Saudi rulers.
This isn't the first time the US is doing something of this sort. Bob Woodward's book 'Obama's Wars' mentions a high-level US official calling the Pakistani ambassador soon after 26/11 attacks and making a pronouncement about how the US has no information of Pakistani official involvement. This was a hint to Pakistan that the official line to follow is to blame the so-called 'rogue elements'.
Whatever little Trump appears to be doing in the Khashoggi matter is only because of the ferocious internal American reactions, including in US Congress, because he lived in the US and wrote for The Washington Post.
---
Turkish authorities released the recordings, surely they must have shared with the US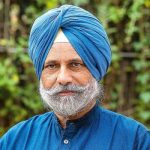 K.C. Singh
Former diplomat
There is definitely enough evidence to ascertain what went down inside the Saudi consulate in Istanbul. So that question does not even arise. The Turkish authorities have the recordings, which were published in a Turkish newspaper. If it was in the public domain, surely they must have shared it with the US. Some of the biggest names in global business have canceled their visit to the investment conference in Saudi Arabia called "Davos in the desert", over the matter of disappearance of Jamal Khashoggi. They, just like the rest of the world, know that something is very evidently fishy.
The relationship of Trump's son-in-law Jared Kushner with the Saudi crown prince Mohmmad Bin Salman is no secret. It is the crown prince and his stances that are responsible for a lot of this mess. In an interview with the Associated Press, Trump mentioned the involvement of "rogue killers" and that he came to this conclusion after a conversation with the King of Saudi Arabia. But the King may not even be in the loop about a lot of these things. He may just be unable to speak against his favorite son, the crown prince, who jumped so many seniors to reach that post. The group, which arrived at the consulate is being protected by the crown prince. If the only purpose was "torture", then there was no need to bring along a forensic expert, which tells us what their intentions were since the beginning.
---
Also read: US set to give Saudi Arabia escape route on missing journalist Khashoggi
---
Khashoggi controversy threatens Trump's ties with Saudi crown prince who shares his paranoia about Iran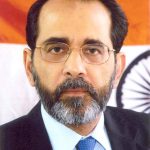 Rakesh Sood
Distinguished fellow, ORF and former diplomat
The unexplained disappearance of Saudi dissident Jamal Khashoggi (US resident and writer for the Washington Post) from the Saudi consulate in Istanbul on 2nd October is having widespread repercussions. He had gone there to collect documents for his forthcoming marriage as his Turkish fiancée Hatice Cengiz waited outside.
Turkish authorities have continuously leaked their assessment that Khashoggi was tortured and murdered in the consulate and his body taken away to Saudi Arabia. Names of the 15- member Saudi team that flew in for this purpose and their links to Crown Prince Mohammed bin Salman (MBS) have been released. The latest leak is an alleged audio tape of Khashoggi's gruesome torture and killing.
President Trump enjoys a close relationship with the Saudi regime including the 33-year old MBS whose rise in the hierarchy has been controversial. His decisions on launching the costly Yemen war, attempts to isolate Qatar and holding more than hundred top Saudi royals in custody in the Ritz Carlton hotel for tax evasion till they agreed to pay up have been widely criticised and created fissures within the royal family.
Trump, unwilling to jeopardise the $110 billion arms deal concluded last year, has been at pains to suggest that it could have been rogue elements, that the Saudis are carrying out an investigation and the US would like to examine the alleged tape. Secretary of State Pompeo was in Riyadh and Ankara earlier this week but has been tight lipped about his talks.
The controversy threatens the MBS's future and for Trump, a valued partner who shares his paranoia about Iran. Meanwhile, Turkey has quietly improved its standing with the US and in the Islamic world.
---
It isn't for Trump to decide whether or not Khashoggi was a victim of rogue killers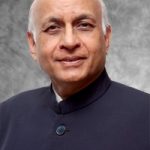 Lalit Mansingh
Former Indian ambassador to U.S.A
American media has been criticizing President Donald Trump for not raising ethical issues of human right violations in dealing with Saudi Arabia. Recently, Trump admitted that US has close relations with the country and are important strategic partners. That said, I don't perceive any dependency of US on Saudi Arabia when it comes to oil supply. Not only does US possess enough oil to satisfy their needs but is also exporting to foreign nations.
As far as Trump's reactions to the issue is concerned, he doesn't have an option of not speaking up. US will soon enter the mid-term election phase and this will, most definitely, become an important issue. The opposition will use this as an opportunity to question Trump. America has prominently stood up for human rights and criticized other countries in cases of violations. But his response clearly seems like he is giving the Saudis the benefit of the doubt. The strategic role that Saudis play in the Israel-Palestine issue as well as in the Syrian crisis, aren't things the US can ignore.
We don't know what happened behind closed doors. It is true that the role of Jarrad Kushner in the government has also increased. He advises Trump on many issues concerning the Middle East in a very active capacity. Trump's inference that it may be the "rogue killers" has no relevance. It isn't for him to decide whether or not they were rogue killers. It is for the Saudis to come clean about this. Even the reality of whether there was a murder or not is undecided. Trump doesn't get to have the final say.
---
By Fatima Khan, journalist at ThePrint. You can follow her on twitter @khanthefatima. 
Separate fact from fiction, the real from the fake going viral on social media, on HoaXposed .