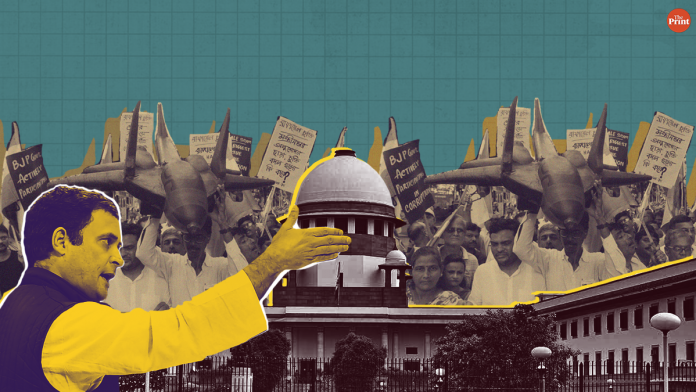 Text Size:
The Supreme Court Friday dismissed all petitions seeking a court-monitored probe into the Rafale fighter jet deal. The court's order comes at a time when the Opposition, led by the Congress' Rahul Gandhi, has been trying to corner the Narendra Modi government over the Rafale deal.
ThePrint asks: SC on Rafale PILs: Setback for Rahul's campaign or lesson not to politicise defence deals?
---
SC dismissal lays bare Rahul's shoot-and-scoot strategy of wild lies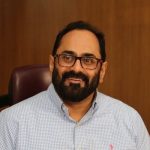 Rajeev Chandrasekhar
MP, BJP
The Supreme Court today laid to rest flurry of allegations pushed by the Congress and Rahul Gandhi about the Rafale fighter deal – the backbone of the party's political strategy.
The dismissal of the petition lays bare Rahul's shoot-and-scoot strategy of wild lies and allegations – ranging from claims of NPA waivers for corporates to corruption in government contracts.
The government was at first caught on the back foot by this strategy and their initial responses served little to clarify fully. What was particularly unforgivable was the way Rahul Gandhi carried on this propaganda despite the damage to national security. It was obvious that this Rafale noise was a distraction from the real scam in AgustaWestland helicopter purchase.
But the truth has an unfailing habit of coming out. Today, it has. In the 10 years, the UPA prioritised buying "VIP" helicopters for the Gandhi family instead of buying fighters. Today's judgment reinforces the need to fight the entrenched network of vested interests that Narendra Modi must take on, and put the accelerator on national security preparedness.
The small batch of fighters bought as an urgent requirement will be followed by 126 or more aircraft to be made in India by a yet-to-be selected vendor to address immediate security preparedness and long-term military capability development.
Today's judgment will also make people wise to the next flurry of political lies hurled by Rahul Gandhi.
---
The Supreme Court is not the platform of inquiry into Rafale, we want JPC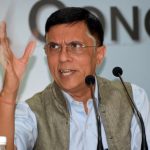 Pawan Khera
National spokesperson, Congress
It is neither a setback – short-term or otherwise – for Rahul Gandhi, nor any lesson to all those questioning the Narendra Modi government over the shady deal of Rafale.
The Congress party has all along maintained that the Supreme Court is not the right platform to settle layers and layers of questions that cloud the Rafale deal. Today, the Hon'ble Supreme Court too maintained that the power for judicial review is limited and that the court cannot go into pricing and technical details of the aircraft.
The Congress party has been demanding a JPC so that the commission can access file notings and get answers to questions on pricing and procedure. The level at which the benchmark price per aircraft was increased from $5.2 billion to $8.2 billion; the post facto approval by defence acquisition council (DAC); the choice of offsets partner are some of the critical questions that need answers. The government cannot hide behind the fig leaf of a so-called clean chit because there can be no clean chit without an inquiry and Supreme Court is not the platform for inquiry.
The Congress party approached the CAG. We stand by our demand for a JPC on the various aspects of Rafale.
---
It's a temporary relief for Modi, an exhaustive CAG report on Rafale deal is still due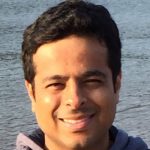 Yusuf Unjhawala
Editor, Defence Forum India
The Supreme Court has done the right thing by dismissing the PIL on Rafale. The courts should not be involved in defence deals as they are not competent to understand the nuances. The court seems to agree with this when they said that there were "limits to the scope of judicial review of executive decisions." Such decisions are made with professional advice of the armed forces. And this holds good for any defence procurement.
The decision will be seen as a victory for the Narendra Modi government. However, it could only be a temporary relief. An exhaustive CAG report on the deal is due to be submitted.
Recently, it questioned the need for a G2G deal for acquiring the Boeing P8 for the Navy and not evaluating options. So, it's likely that the report on Rafale will be critical on that aspect — considering our tight defence budget and the need for over 200 such fighter jets.
Defence deals should not be politicised. But because India imports most of its weapons, and that big money is involved, political parties see them as a way to corner the ruling party — especially with a history of corruption in defence deals.
---
Also read: Supreme Court merely sniffing secret envelopes to see if there's a scam in Rafale deal
---
Rahul Gandhi should stop this street nautanki on Rafale and apologise to the country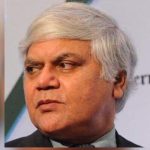 Narendra Taneja
National Spokesperson, BJP
When it comes to defence matters, it is extremely important for responsible political parties to not politicise deals merely on the basis of manufactured lies.
The tradition in India has been one of staying clear of politicisation of issues of national security. If Rahul Gandhi has any solid evidence of corruption in the Rafale deal, he should present it in Parliament. But going around town saying "Chowkidar chor hai" is completely immature, irresponsible and unwarranted.
If Rahul thinks the Congress party won the state elections in Madhya Pradesh, Chhattisgarh and Rajasthan because of the Rafale controversy, he is sadly mistaken. No citizen of the country, no matter how well-read, appreciates politics on defence issues. It always boomerangs.
The first Prime Minister to buy a Rafale aircraft was Pandit Nehru in 1957. Dassault has been a reliable supplier of defence equipment to India for over half a century.
From Bofors to AgustaWestland, the BJP never indulged in politicisation of these deals. It was Congress' own senior leader VP Singh who politicised Bofors. And AgustaWestland was politicised after the media revelations.
Now that the SC verdict on Rafale is out, Rahul Gandhi should stop this street nautanki on Rafale and apologise to the country. There are a million other issues he can play politics on.
---
More than efficacy of the equipment, focus has been on kickbacks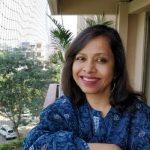 Ratna Viswanathan
Former Civil servant, Ministry of Defence
Political expediency has been the underlying factor in the shenanigans around defence deals and is party agnostic. Having worked with the Comptroller and Auditor General's organization for 21 years, the Defence Audit Reports carry reports on systemic issues and omissions and commissions every year. None of these facts enter a report without supporting documents duly signed off by a senior member of the audited entity. The veracity of these reports are not in doubt.
However, whether it was Bofors (the CAG at that time went on to join politics and was appointed Governor of Karnataka), the HDW submarine, Augusta Westland Helicopters, and now, Rafale, only those issues that have had the potential to embarrass the ruling party have been pulled into the public domain. The efficacy of the equipment has been less an area of concern and kick backs and murky wheeling dealing has been the focus. The jury is still out on different aspects that have been raised in these cases. But these haven't really been a significant setback for the parties concerned.
There will now be a sharp increase in the pitch of the slugfest with the ruling party assuming a moral high ground and the opposition demanding several other investigative interventions.
I don't think this will have a significant impact on the 2019 results. There are other issues on which the campaigns will be mounted.
---
Also read: There's a humongous scam in the Rafale deal. It is called stupidity
---
Ideally, defence procurement should be transparent enough to withstand political scrutiny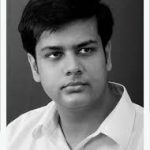 Saurav Jha
Chief Editor, Delhi Defence Review
Frankly, I don't see this as much of a setback for Rahul Gandhi's political posture, which is obviously contingent on many other factors. In a vibrant democracy, major defence deals, like all major government decisions, may be subject to political examination and critique. Ideally, defence procurement should be transparent enough to withstand such critiques. As I have said before, the entire defence procurement system must endeavour to become ever more transparent, since it is not going to become any less complicated, anytime soon.
More than anything else, the current system must re-wire itself towards indigenisation. India cannot really have an independent foreign policy posture or a truly bi-partisan national security paradigm without depending on itself for weaponry. In a politically interconnected world, where ideological affinities overlap, defence transfers often become subject to political hoo-ha once there is a change of guard in either capital. Which is why, the main lesson to be learnt from the Rafale imbroglio is that it is time to stop paying lip-service to indigenisation. If the entire system truly wants to become self-reliant, it will. And that will make national security much less susceptible to political back and forth.
---
The Supreme Court was never the right forum and a PIL is the worst tool to scrutinize a defence deal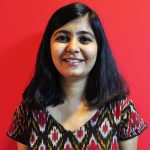 Apurva Vishwanath
Special correspondent, ThePrint
The Supreme Court ruling on Rafale is certainly no bar on the Parliament to investigate aspects of the defence deal in future. However, it will be difficult for the opposition to throw barbs at PM Narendra Modi when the SC — that he seemingly in a war with — has given him a clean chit.
BJP President Amit Shah has already gone to town that the SC has found no mischief in the Rafale deal.
For a deal that will be operational only between 2019 and 2022, questions on Rafale cannot be closed. A joint parliamentary committee has powers to summon individuals and examine evidence.
That said, the Supreme Court was never the right forum to look into the issue and a PIL is absolutely the worst tool to scrutinize a defence purchase. The petitioners both frivolous (serial PIL lawyer ML Sharma) and serious ones (Arun Shourie and Yashwant Sinha) had nothing to seek judicial review of an ongoing deal on.
The court itself has acknowledged its limitations in adjudicating on the Modi government's prudence in purchasing 36 instead of over 100 aircraft as earlier planned.
Today's result was predictable and court could not have possibly come to any other conclusion. All this makes its intervention even more questionable.
---
By Fatima Khan, journalist at ThePrint. You can follow her on twitter @khanthefatima.
Separate fact from fiction, the real from the fake going viral on social media, on HoaXposed .