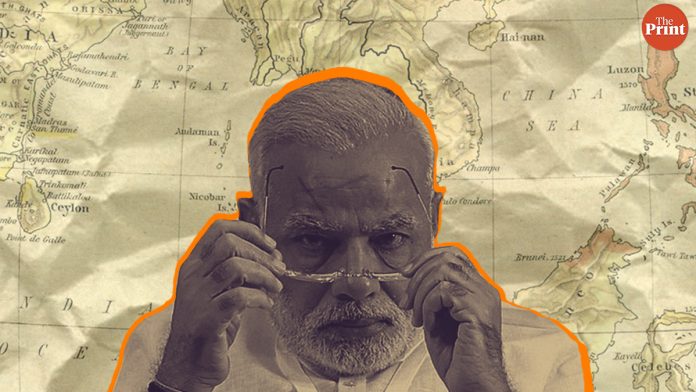 Text Size:
The Modi government has decided to give 'Indian names' to three Andaman islands. Havelock Island will be renamed Swaraj Dweep, Neil Island as Shaheed Dweep and Ross Island as Netaji Subhas Chandra Bose Island to honour the freedom fighter. Prime Minister Modi is set to make the announcement on his visit to Port Blair on 30 December, to mark the 75th anniversary of Bose's historic visit to the islands.
ThePrint asks: Modi govt to give Indian names to Andaman islands: Erasing colonial past or political ploy?

---
Why doesn't govt consider renaming islands to what they were called by the indigenous people?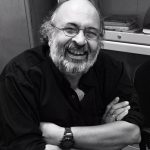 Vishvajit Pandya
Anthropologist and author
Subhas Chandra Bose wanted to rename the Andaman and Nicobar Islands as the 'Shaheed and Swaraj Islands'. If the government was genuinely committed to the cause of honouring Netaji's wishes, then they would go ahead and do so, instead of renaming the smaller islands. But for that, one has to be true to the spirit of what Netaji had proposed.
The names Havelock, Ross and Neil may be associated with a brutal colonial past, but the truth of the matter is that history cannot be denied. We cannot change names and tell ourselves that we have rewritten history. That's fooling ourselves. What the government could do is build other monuments and memorials to honour whomever they choose to.
We get so flared up at a foreign tourist being killed in the tribal islands, but we couldn't care less about the tribal people themselves. Why doesn't the government consider renaming the islands to what they were called by the indigenous people? The land belongs to the indigenous people—it was always theirs to begin with before outsiders began meddling with it. So, if ultimately the idea is to reaffirm the right kind of legacy, then it would only be ethically correct to bring back the indigenous names.
---
Renaming places is justified if the name has negative historical baggage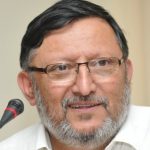 Shakti Sinha
Director, Nehru Memorial Museum and Library
Renaming Havelock, Ross and Neil islands has been a very old demand by the people of Andaman and Nicobar Islands. The men after whom these islands have been named were the villains of the 1857 Indian rebellion. These are horrible names, and it is insulting to associate the beautiful islands with them. The harm they inflicted on our people is tremendous.
In fact, when Netaji took over the island in 1943, he named Andaman Island as Shaheed and Nicobar Island as Swaraj. Finally honouring Netaji's wishes after all these years and officially renaming these islands would be an excellent tribute to him and other freedom fighters as well.
The fact that these names have been associated with the islands for so long is no reason to continue with them. Mistakes can always be corrected, and this is one that deserves to be corrected. Two years ago, Karnataka renamed several of its major cities in one go. Bijapur is now Vijayapura, Hubli is Hubballi, Belgaum is now Belagavi. This tells us that renaming places shouldn't always be seen in a negative light. If any place carries certain historical baggage with it, then it makes complete sense to change these names.
---
Govt should focus on the real problems of Andaman and Nicobar Islands than change names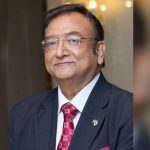 Subhash Goyal
Founder Chairman of STIC Travel Group of Companies
As a tourism expert, I can say with utmost certainty that renaming tourist spots has no impact whatsoever on the tourist footfall. In all likelihood, people will continue to call the islands by their original names even after some time. Connaught Place has been renamed Rajeev Chowk, but people continue to call it Connaught Place. Such is the nature of names—they cannot be easily removed from people's memories.
The major issues that plague Andaman and Nicobar Islands are completely neglected by the government. Issues of connectivity and access should be looked into by the government first on a priority basis instead of changing names, which serves no purpose.
Accessibility, infrastructure and marketing are the three most essential aspects, which must be taken care of for any tourist destination to thrive. While accessibility and connectivity continue to be a challenge, marketing is not a problem. Both 'Havelock Island' and 'Swaraj' Deep can attract tourists. If marketing is done smartly, one can even sell a refrigerator to an Eskimo. So as far as tourism is concerned, I don't believe changing the names of these islands will make any tangible difference.
---
Changing names of places makes recording and researching history harder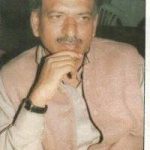 Pramod Kumar Srivastava
Former professor in the department of History, Lucknow University
The ongoing name-changing spree is quite disappointing. Changing names serves no great purpose because it doesn't change the history behind those names. If we start researching the names of the cities we reside in, we will be astonished to realise the history behind many of them. Port Blair, the capital of Andaman and Nicobar Islands is named after Archibald Blair of the East India company. If tomorrow, the government decides to change the name of Port Blair, then it won't be surprising if several decades down the line, young historians struggle to find the origins and history of Port Blair.
This is the greatest peril of changing names. It makes recording, and by extension researching, history harder.
The argument that Havelock, after whom one of the islands is named, was a brutal conqueror may be true. But then, he was only doing his job as a soldier.
India has a variety of insurmountable challenges – poverty, communalism, terrorism and casteism being a few. It is surprising that instead of addressing these issues, the government decides to flare up the matter of island names. If they continue with this, then they will find their names on the wrong side of history.
---
By Fatima Khan, journalist at ThePrint. You can follow her on twitter @khanthefatima.
Get the PrintEssential to make sense of the day's key developments