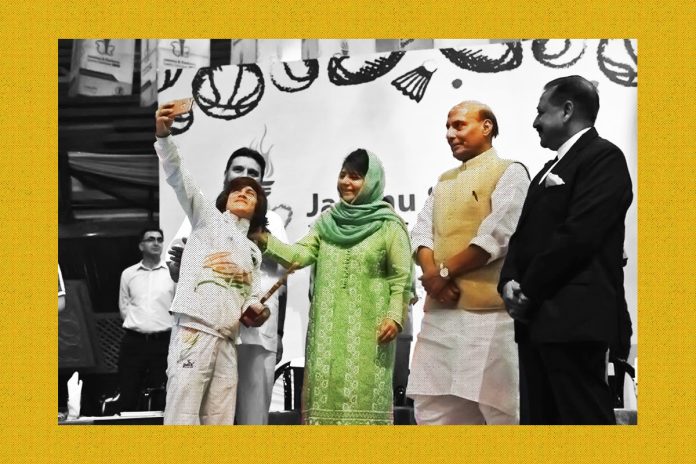 Text Size:
After months of pursuing a hardline on stone-pelting protests and neutralizing militants, Home minister Rajnath Singh, on his visit to Jammu and Kashmir, declared that the Central government has a "lot of love" for the state. Along with a promise to consider extending the Ramzan ceasefire, he also threw vague hints at a possible engagement with the Hurriyat.
ThePrint asks: Does Rajnath's latest Kashmir overture signal a possible shift in Centre's muscular policy toward security?
---
Contour of engaging with Hurriyat has to be well-defined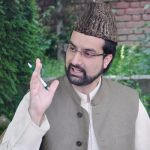 Mirwaiz Umar Farooq
Hurriyat leader
The sudden change in the Centre's policy has to be seen in a context. So far, they have tried everything, from Operation All Out to NIA probes to absolute military aggression. Since people's resolution has been so strong, New Delhi is now forced to change its approach. It seems that because of the change in circumstances, there is a change in policy. The bigger question is whether there is a change of heart. If there is a change of heart, we welcome it.
We would urge New Delhi to see Kashmir as a political problem, which cannot be addressed by economic incentives or by talking about peace and development in vague terms.The BJP had adopted a policy of repression over the past four years. There was assault on every front – legal, military and political.
It has to be seen which approach the central government will adopt now. Popular belief is that their shift in approach is because of the upcoming elections. We had asked for clarity in terms of how the Centre wants to engage. There was an understanding in Vajpayee's time – it was a triangular approach, where New Delhi was talking to Hurriyat and Islamabad at the same time. Kashmiris were allowed to have a contact with Pakistan. It needs to be seen if the Centre's approach is on the same lines now.
The contour of engaging with Hurriyat has to be well-defined. Rajnath Singh addressed issues of development and employment. These are indeed essential issues. But one must understand that we live in a constant state of war and conflict. This is the fourth generation of Kashmiris who are on the streets. We don't want the issue to linger. We need a settlement and engagement for resolution.
---
Cynicism, mistrust among separatists seems to be ebbing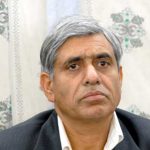 Nizamuddin Bhat
PDP leader
This is the first time that the separatists did not call for a shutdown at the prospect of Rajnath Singh's visit to Kashmir. This should speak volumes about the trust that separatists are putting in the home minister's statements. The kind of cynicism, disdain and mistrust they would show earlier seems to have undergone a revolutionary change.
It is unprecedented for a home minister to conduct two-three meetings, attend an Iftar party, and address a sports meet in the Valley. There has not been a 'hartal' call, and I see it in a positive light.
Now, the onus is on the home minster and the government to keep up the message of positive change. They should keep holding dialogues to open the doors to a reach-out. This has to be a consistent and sustainable process.
The ceasefire offer shows their goodwill. They should also focus on creating peaceful and liberal atmosphere in Kashmir. This will ensure our confidence in the government. I hope that they create employment opportunities for the youth.
Earlier, we had prime ministers, who would visit Pakistan and Tashkent. The promises they made were not fulfilled because there was no effort at the grassroots level. We put more faith in our MLAs than the national leaders because the former represent the local causes in the House.
I do not read much into the Centre's possibility of engaging with the Hurriyat. However, since they have shown a positive approach, there can be an amiable and sustainable contact between the two.
---
Kashmir is neither a legal nor a military issue, but a political one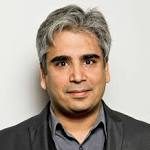 Tanvir Sadiq
Adviser to former chief minister, Jammu and Kashmir
I see it more as a pause and a wait-and-watch tactical approach than a comprehensive paradigm shift that Kashmir and Kashmiris need and the country could do well with.
There is no clarity, which is the most important part in conflict resolution. The NICO (Non Initiation of Combat Operations) during Ramzan, announced by the home minister, is a good step and is being appreciated. But, what is the next step?
This underlying reality of Kashmir is neither a legal nor a military issue, but a political one. But Delhi, judging from its past and contemporary practice, does not believe so. If it viewed Kashmir as a political issue defined by multi-layered complexity, Delhi would not have always assumed the default option it has taken recourse to for containing and managing a conflict.
This bizarre state of affairs suggests that Delhi is too sure of itself on how to "deal" with Kashmir. It views the recurrent and recurring patterns of violence as a "management problem". This cynicism is perhaps fed by Delhi's assessment that these phases of violence will fade and fizzle out.
Now, is it changing or will it change on account of home minister Rajnath's ceasefire announcement and subsequent measures is an interesting question.
The fact is that Kashmir issue in general, and the situation in particular, cannot be addressed neither by month-long ceasefires nor governance measures. The prerequisite is to understand and view Kashmir as a political issue. Following this, Kashmiris should be taken on board, including the Hurriyat, and then Pakistan should be included to build a consensus.
Unless and until this paradigm is instituted, Kashmir will always be a cauldron.
---
Government must have realised only a peaceful atmosphere could ensure safety of Amarnath pilgrims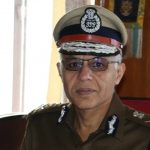 Avinash Mohananey
Former IB Officer who has served in Kashmir
Announcement of ceasefire during Ramzan, which is likely to be extended, followed by the offer of talks were meant to break the vicious cycle of militant violence, protests and killings, which lead to further swelling of militant ranks.
The Jammu and Kashmir state CID's report also concluded that encounters and firing on protesters were fuelling the recruitment of militants.
Earlier, the government's move to appoint a special representative (interlocutor) could not address the prevailing sentiment in the Valley.
It must have dawned on the policy-makers that only a peaceful atmosphere in the Valley could ensure safety and security of Amarnath pilgrims. These pilgrims remain vulnerable because they usually combine pilgrimage with vacationing and are, therefore, seen all over the Valley. The regular visuals and narratives on national TV channels have already added to the fear and apprehensions.
It must have been a difficult decision for this government because its first major move on Kashmir was to call off foreign secretary-level dialogue with Pakistan on 18 August 2014 over the invitation extended by the Pakistan High Commissioner in Delhi to Hurriyat leaders. Thereafter, there was no looking back.
In fact, Kashmir has been caught in vicious cycles of protests and violence since 2008 irrespective of which party ruled in the state or at the Centre.
The sentiments that are aroused through the visuals of last rites of security personnel tie the hands of political dispensation in power to make any concessions.
---
India, as the bigger party, must embrace a 'no-muscular policy'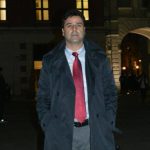 Arjimand Hussain Talib
Editor-in-chief, Ziraat Times
It is little too early to say that home minister Rajnath Singh's latest overture signals a shift in the Centre's muscular policy.
A lot of people in Kashmir saw the unilateral Ramzan ceasefire as a good beginning. Many expected a cessation in cordon and search operations (CASO) and a humane and bloodless engagement with civilian protests.
Restraint in initiating military operations has largely worked. However, the excessive force used on unarmed civilians, and the resultant deaths and injuries – particularly the pellet-inflicted injures – during the ceasefire period have not helped.
There is a strong, albeit muted, belief among Kashmiri intellectuals today that all the three parties – India, Pakistan and militant groups – who are instrumental in creating the necessary conditions for a political dialogue in Kashmir, will have to appreciate the fact that military measures will serve no party's interests.
Kashmiri society is today seen socially, economically and psychologically on the brink of an irretrievable collapse because of a sense of siege from all sides.
It sees itself under an overwhelming squeeze brought about by India's unfettered military muscle and right-wing insurgent forces, whose political ambitions do not align with Kashmir's political aspirations. And, there is a Pakistani establishment that does not support the idea of a negotiated peaceful settlement of Kashmir.
India, as the bigger party with options to make things work, will have to embrace a 'no-muscular policy'. All sides will have to make politics attain primacy over military means.
---
Only policy of compassion can make Kashmiris buy New Delhi's rhetoric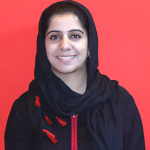 Rahiba R. Parveen
Special Correspondent, ThePrint

Home minister Rajnath Singh's approach in reaching out to the people of Kashmir is filled with compassion, but it will need more consistency and delivery on ground to see the real change.
The concern in his tone for the safety and future of the youth of Kashmir has definitely been received well across the Valley. This may not be enough to gain the trust of a generation that has lived through years of turmoil and uncertainty, but only a humane approach could pave way for peace.
The iron-fist approach has definitely boomeranged in the state with scores of people including militants, civilians and security forces getting killed and hundreds injured. The decision to announce a ceasefire in the holy month of Ramzan was also received well. The promise of considering an extension of the same is a good beginning to start a peace process in the right direction.
While Singh has reviewed the security situation in the state, in the last 23 days of Ramzan, a policeman and army personnel were killed and scores were injured in militant and grenade attacks in the Valley. If the Centre's intention of creating a peace environment and beginning a meaningful dialogue is sincere, these individual attacks should not hamper its efforts.
The Centre has a long way to go – from the youth to the Hurriyat leadership – and the confidence-building measures need to be convincing enough. As the delay in the shift of policy was perceived as anti-Kashmir in the Valley, reviving talks with separatists and youngsters, who have picked up guns in an alienated backdrop, will definitely take time.
People of Kashmir will believe in New Delhi's new rhetoric of love only when the muscular policy changes into a policy of compassion on ground.
---
Compiled by Deeksha Bhardwaj and Prerna Chatterjee.
Get the PrintEssential to make sense of the day's key developments