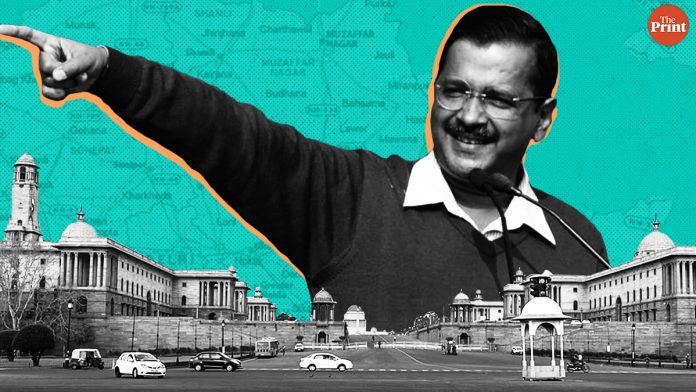 Text Size:
Making a strong pitch for his election promise of full statehood for Delhi, Arvind Kejriwal's Aam Aadmi Party has vowed to reserve 85 per cent seats in government colleges and jobs for 'Delhi residents'.
ThePrint asks: AAP vows quota for Delhi residents: Justified or turning Delhi into a parochial city?

---
AAP's promise is perfectly legitimate & taxpayers of a place should be given advantages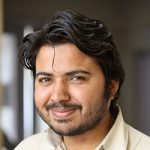 Durgesh Pathak
Political Affairs Committee member, Aam Aadmi Party
It is very important to first understand what we mean by a 'Delhi resident'. Anyone who has been residing in Delhi, pays tax in Delhi and votes in Delhi is a Delhi resident. This, of course, includes the migrant population who have been living in Delhi and have documents to prove that they fulfil the criteria.
The Aam Aadmi Party's promise is perfectly legitimate as this is also the policy followed across several states. It is the constitutional right of every citizen to be able to access governmental resources in this manner, given the federal structure of our democracy. The taxpayers of a place should be given certain advantages, it is only fair.
The promise should not be misconstrued to be understood as something that could damage the migrant population in Delhi. Migrants are part of the very blood of the capital, this move is not meant to hurt them – it is inclusive of them. The promise isn't remotely jingoistic or parochial in nature.
Of course, ideally, we would've wanted more infrastructure for colleges in the city, as that would automatically fix a lot of problems. But due to the lack of full statehood, we cannot do everything we wish to on this end.
---
Quota promise reeks of desperation; institutions like DU can't be devalued with such populist measures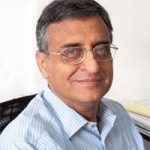 Deepak Pental
Former Vice Chancellor, Delhi University
Moves that attempt to change the very character of Delhi University should be condemned. The quota promise is nothing but a symptom of vacuous populism and serves no other purpose. Delhi University has been serving the entire country since its inception, and it should continue to do so.
Just because several other states follow this practice, it doesn't mean Delhi should replicate it as well.
If the Delhi government is so keen on helping the city's residents in any way, then they should help improve the debilitating infrastructure of several universities in Delhi. Universities such as the Ambedkar University and Guru Gobind Singh Indraprastha University can be expanded to accommodate more students. They can even build a college exclusively for Delhi residents if they wish to. Perhaps the School of Open Learning can be separated from Delhi University. But the character of universities like DU should be retained.
There is a certain history behind how Delhi University came into being and why it is the university that it is today. The history of such institutions cannot be devalued in this manner by implementing such populist measures.
The quota promise simply reeks of desperation, and politicians across party lines have promised it at different points of time.
---
Also read: AAP manifesto's statehood-linked promises: Exercise in deception or honest politics?
---
Will Arvind Kejriwal take the 'reservation for Delhi residents' pitch to the jhuggis of migrants as well?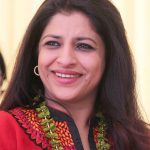 Shazia Ilmi
Spokesperson,BJP
Arvind Kejriwal is desperate for votes and is willing to go to any lengths to win the elections. The very nature of Delhi makes it a city for all people. Citizens from across the country come to Delhi to study and work. Such pre-election promises are only populist measures that are simply unwarranted.
Nearly 40 per cent of Delhi population comprises purvanchalis – the migrants from Uttar Pradesh and Bihar. Is Arvind Kejriwal willing to take this 'reservation for Delhi residents' pitch to the jhuggis of migrants as well? How will he explain this promise to them? The Aam Aadmi Party must be considerate of the composition of Delhi and must have an inclusive approach towards all its residents.
Moreover, nearly all of the AAP's promises are contingent on Delhi being given the status of full statehood. The AAP knows that is not going to happen. Delhi has a very distinct characteristic — the fact that it has the Supreme Court, Parliament, among other eminent places makes it special. Just like Washington DC is to the US, Delhi is to India. Arvind Kejriwal must understand this before he goes around making unreasonable and unattainable promises. And it isn't like the AAP is coming to power at the Centre anyway — it will only be one of the national parties, and none are willing to accord Delhi the status of full statehood.
---
Delhi is a mini-India and Kejriwal's promise will alienate migrants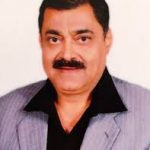 Jitender Kochar
Spokesperson, Delhi Congress
Arvind Kejriwal hasn't fulfilled any of the promises he made before the assembly elections. And now he has gone ahead and made a bunch of more absurd and radical promises right before the 2019 Lok Sabha polls.
With this latest promise of reservations for Delhi residents in government colleges and jobs, he has alienated the migrants in Delhi. Delhi is a mini-India. People from all walks of life reside in this city. He should just go ahead and declare that he doesn't want votes of the migrant community and will win solely on the basis of the votes of Delhi residents.
But he won't say that. Because he is so used to never saying things bluntly; he prefers twisting words. In the guise of this promise of a Delhi resident quota, he is furthering his politics of rhetoric and populism.
Every politician should refrain from using this kind of language, which could potentially make any segment feel alienated. Every person in Delhi is a Delhi resident, and more importantly, is a resident of the country. They should be treated as such, without making them feel unimportant. This promise of Arvind Kejriwal's will backfire, in all probability.
---
Also read: AAP has a host of promises for Delhi — but only if the national capital becomes a state
---
AAP's quota pitch for Delhi residents not far-fetched, but violates cosmopolitan ethos of the city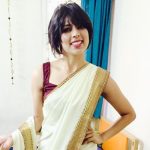 Deeksha Bhardwaj
Journalist, ThePrint
From domicile-based reservation in Punjab and Haryana to state board-based reservation in medical colleges in Tamil Nadu, the setting aside of seats in government jobs and colleges for state residents is a fairly ubiquitous phenomenon in India. Even union territories like Chandigarh have reserved 85 per cent of the seats in their colleges for students affiliated to Chandigarh's schools in Class 12.
That reservation posits a disadvantage has become a truism by now.
But here's the catch. Delhi is thought of as the salad bowl of India. It has attracted migrants from all walks of life, be it for jobs or education. A crucial reason behind this is that most of India's premier institutes are located in Delhi. Moreover, Delhi provides a chance for upward mobility or basic sustenance for many marginalised people who are unable to find jobs in their home state. Delhi is the seat of opportunity.
This makes Delhi, in its very essence, a cosmopolitan city. Extend this logic a little further and the call for reservation seems to violate the very ethos of the city.
The Aam Aadmi Party is yet to elaborate on who exactly a Delhi resident is. If every tax paying citizen and/or voter is a resident, it may still exclude many who are not on electoral rolls or work in the unorganised sector. We also have to remember that the AAP is offering reservation only in Delhi colleges and government services, not the central government ones. The AAP's poll pitch is not unheard of, or far-fetched, but it's too early to talk about its feasibility, especially considering that Delhi will have to become a state before the quota promise can be realised.
---
By Fatima Khan, journalist at ThePrint.
Get the PrintEssential to make sense of the day's key developments