Home
Tags
Upendra Kushwaha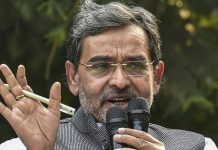 The former union minister, who broke away from the NDA, alleges TV channels are deviating from real issues and promoting RSS, BJP agenda.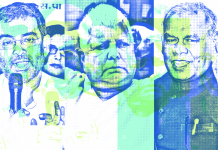 The RJD wants to wrap up a poll agreement by the end of January but seat-sharing talks have begun exposing cracks in the alliance.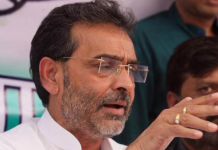 Upendra Kushwaha's exit from NDA is likely to impact the BJP in Bihar, where his RLSP was an ally.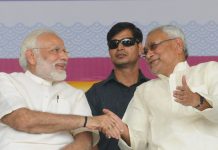 Arun Kumar, the Jehanabad MP from Bihar, calls Upendra Kushwaha opportunistic, says he is disappointed in PM Modi.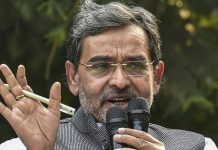 Besides the OBC meet in February, morcha meetings will be held with focus on SC/STs too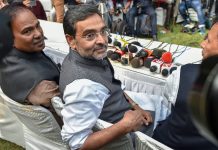 Upendra Kushwaha, who belongs to the Koeri community, was an important cog in BJP's Bihar caste alliance of non-Yadav OBCs.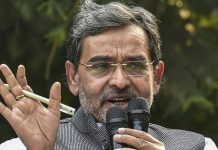 Bihar leader Upendra Kushwaha attacks PM Modi in letter, says ministers and officials have become mere 'figureheads', accuses govt of 'toeing RSS agenda'.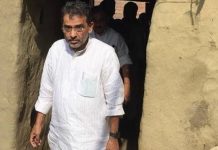 The BJP and the JD(U) offered the RLSP just two seats of the total 40 Lok Sabha seats in Bihar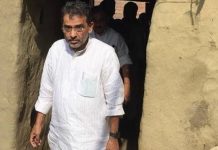 Union minister Upendra Kushwaha's RLSP is unhappy with Lok Sabha seat-sharing in Bihar and may leave NDA as BJP is unwillingly to accede to its demands.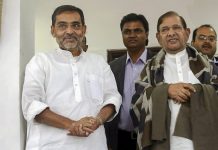 Kushwaha objected to Amit Shah's proposal that both his party and Ram Vilas Paswan-led LJP contest fewer number of seats in Bihar in 2019 than in 2014.