Home
Tags
Tej Pratap Yadav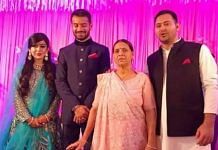 At a rally Wednesday, Bihar CM Nitish Kumar referred to the insult Lalu's family allegedly lobbed at Aishwarya Rai, who has accused her in-laws of domestic violence.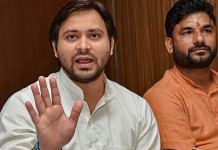 A video of Dalit leader Shakti Malik, accusing Tejashwi Yadav of seeking donation and threatening to 'eliminate' him, had gone viral after his murder on Sunday morning.
Lalu's son Tejashwi Yadav has often been criticised by opposition, party for running away from a crisis and remaining inaccessible. All that's changing now.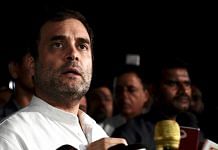 The most politically correct and incorrect tweets of the day from across the political spectrum.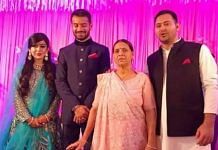 Seven-time MLA Chandrika Rai admits to personal reasons for his decision. His daughter, Aishwarya Rai, is in the middle of bitter divorce proceedings with Tej Pratap Yadav.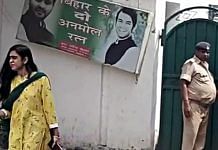 Aishwarya Rai's marriage to Lalu Prasad's son Tej Pratap made her a celebrity & the divorce case ensured more media attention. But her friends remember her differently.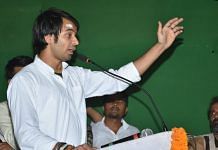 Tej Pratap, Lalu's oldest son, has repeatedly embarrassed the family but his new political outfit puts the RJD on the back foot ahead of Lok Sabha polls.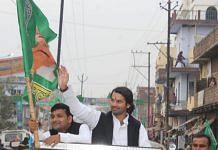 There is a belief in the RJD that the revolt by Tej Pratap has the backing of his infamous uncle Sadhu Yadav.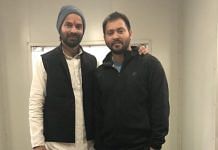 Senior RJD leaders believe Lalu Yadav's sons Tejashwi and Tej Pratap are headed for a split, despite recent attempts to put up a united front.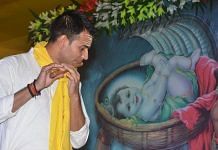 The feminist movement will benefit by recognising the struggles of (at least some) men against patriarchy. Tej Pratap Yadav seems to be finally back in Patna for good, but with a new home. For most of November and December, he's rarely been in Patna, and hasn't stepped into the family home. He has spent most of this time going on religious pilgrimage in the Braj region in and around Mathura, and Varanasi, Bodh Gaya and other places. He has also made trips to the Birsa Munda jail in Ranchi, where his father Lalu Yadav is lodged. He has been steadfastly avoiding his mother Rabri Devi, his wife Aishwarya Rai, and his brother Tejashwi Yadav, who is three years his junior. Tej Pratap Yadav called up chief minister Nitish Kumar and demanded his right to separate accommodation as an elected member of the Bihar legislature. He had so far been living with his...