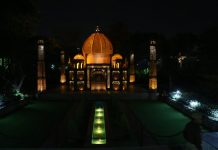 It took 110 tonne of waste from MCD yards and stores across the capital to recreate these monuments.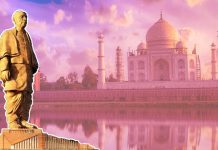 Sardar Patel Statue of Unity is Narendra Modi's political vanity project.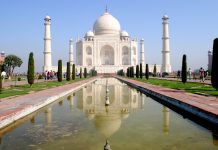 Air pollution and poor management have led to a marked deterioration in Taj Mahal's condition over the last few years.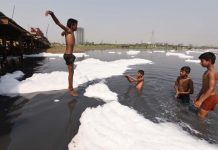 The agreement involves the construction of a plant that has the capacity to treat 20 million litres of sewage per day for further use at a refinery.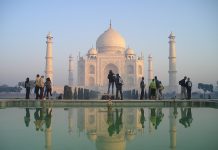 The panel comprises officials of the environment ministry, experts from NEERI, IITs and various other forums.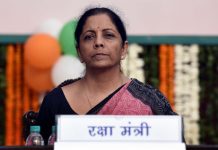 Front Page IAF, defence minister at odds over theatre command. Days after defence minister Nirmala Sitharaman said the government wanted the military to move towards creating theatre commands, Sujan Dutta of ThePrint reports about an IAF position paper arguing that integrated theatre commands will strain its resources. Panama Papers: First case sent to court. Just over two years after the Panama Papers revelation, the finance ministry has announced that Rs 1,140 crore in undetected income and assets was traced to Indians who incorporated offshore companies, reports The Indian Express. The government also revealed that 16 Indians are facing prosecution in courts in different cities. Farooq Abdullah accused in Rs 43 crore J&K cricket association 'scam', chargesheet filed. The CBI has charged former Jammu & Kashmir chief minister and National Conference patron Farooq Abdullah and three others with "embezzlement" and "misappropriation" of BCCI funds to the tune of over 43 crore between 2002 and...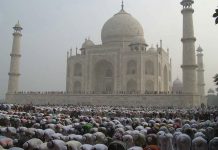 It is possible for the Hindutva elites to make use of the favourable passages of the judgment for its anti-Muslim politics.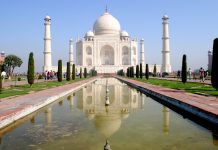 Court says Taj Mahal one of seven wonders of world and people can offer prayers at other mosques also.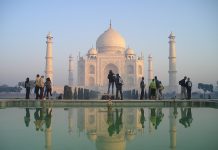 An ASI official, however, said the comparison was not fair, since the building's construction was a 'one-time affair'.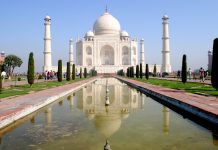 The Taj Mahal and 4 other monuments earned Rs 146.05 crore, more than half the total revenue generated by centrally-protected monuments, in 2017-18.