Home
Tags
Student protests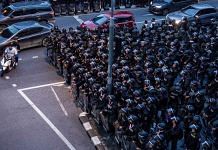 Though insulting the Thai royal family is punishable by law, criticisms started on social media and then on the streets, and PM Prayuth Chan-Ocha is struggling to shut it down.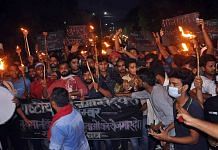 Students have demanded action against rising unemployment, and CM Yogi Adityanath has ordered officials to start recruitment in 3 months, appoint people in 6.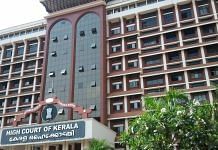 Noting that educational institutions are not for protests, the HC said no one has the right to violate the fundamental rights of other students.
Speaking to ThePrint, former Delhi Lieutenant Governor Najeeb Jung says the anti-CAA protests are secular so far and should remain so.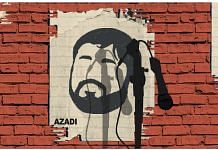 Even though India was built on it, if you say this word in Mumbai or JNU or in protests, you are called anti-India and anti-national.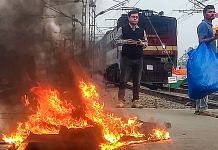 The Railway went to the Calcutta High Court regarding huge losses incurred between December 13-14 in protests related violence in West Bengal.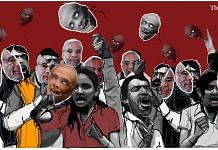 Six months after returning to power with a huge mandate, Modi govt is losing the youth — its most ardent voters who are now pessimistic, hopeless and even angry.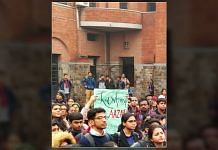 The woman was seen holding a poster that says 'Kashmir Aazad Karo' during a protest at St Stephen's college against JNU violence, CAA.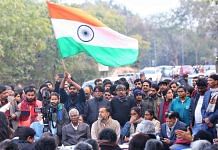 Even though I carried a jhola and had a beard, I didn't associate with Left politics in JNU. Then a desperate Modi regime zeroed in on the university.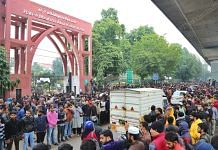 Following the violence of 15 December, word about a student dying in a hospital had spread. However, the hospital said one person had died from chicken pox.