Home
Tags
Rodrigo Duterte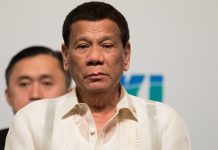 Duterte's spokesman said critics couldn't accept the fact that the president is "indestructible and apparently immune from serious illness".
Sparks concerns in the country that President Rodrigo Duterte may have undermined its sovereignty without anything to show in return.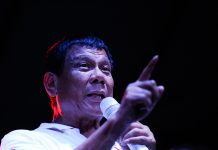 Meanwhile in the Caribbean, Antigua and Barbuda are about to have an extremely odd election.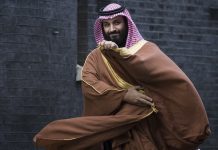 The Crown Prince of Saudi Arabia is looking for American investments to help diversify the Saudi economy, but the main goal of the visit is to apparently improve Saudi Arabia's image in the West.
Since the election of President Duterte in the Philippines in May 2016, there has been a state sanctioned crackdown on the drug trade. Police has been accused of actively ordering extrajudicial killings, or 'rub-outs'.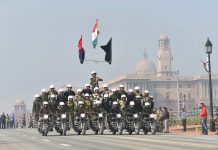 Ten heads of state are set to attend the celebrations in New Delhi, including Rodrigo Duterte, and agencies are scrambling to bolster security.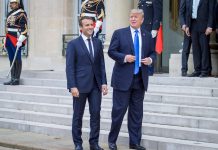 Emmanuel Macron is on a mission to push Trump to act in the framework of the multilateral approach.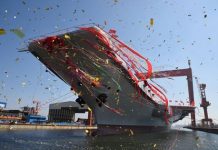 Amid rising tensions in the region, China launched its first indigenously built aircraft carrier, expanding its fleet to two such vessels. China plans for a fleet of six such aircraft carriers. The launching is a key milestone in China's effort to build a "blue water" navy capable of projecting power beyond the country's immediate coast and protecting increasingly far-flung interests, said Bloomberg. China's first aircraft carrier was constructed by the Soviet Union and refitted by the Chinese. The new carrier is slightly larger. The launch comes as tensions between North Korea and the United States over Pyongyang's nuclear and missile programs recently dragged Beijing into the debate. The US Army began installing the Terminal High Altitude Area Defense (THAAD) system onto a golf course in Seongju, South Korea, as a response to the North Korean threat. http://bit.ly/2py5qaB https://bloom.bg/2ph3Rv0 ETHNIC NATIONALISM, TINGED WITH BIGOTRY "A virulent nationalism, tinged with bigotry, is on the rise across much...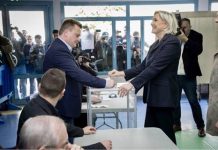 In France, the choice cannot be starker on May 7th, the final day of voting – between Marine Le Pen who wants to shut the door to immigrants and globalization and Emmanuel Macron, who wants to bring down the remaining barriers with the world. Le Pen called herself "the candidate for the people", saying that the "survival of France" was at stake. The anti-immigrant far right has never been this close to power since World War II, prompting all the candidates who lost to gang up against Le Pen and ask their supporters to vote her out in May. If Macron, a former investment banker and politician who founded a new, centrist party, wins, E.U., NATO leaders, and financial markets will be relieved. But no matter who wins, the result represents a shocking shift away from the dominance of the two mainstream parties -- the first time this has happened since 1958. Labour pain...