Home
Tags
Rajasthan Assembly Election 2018
Topic: Rajasthan Assembly Election 2018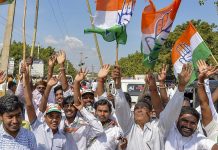 Election to the Ramgarh assembly seat could not be held along with other constituencies last December due to the death of the contesting BSP candidate.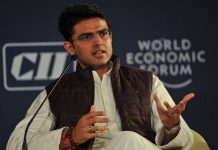 As a BBC intern, Sachin Pilot, now in the race for Rajasthan CM's post, had scripted and edited a radio package for BBC and earned £20-30.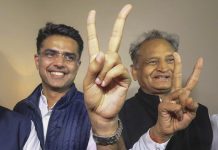 Preparations have started at the Raj Bhawan in Jaipur for the oath-taking ceremony, though it's not unclear when it will be held.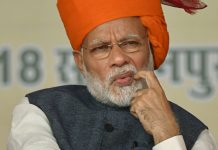 For the Congress Party, Tuesday's victories represent a rare moment of triumph after four-and-a-half years in the political wilderness.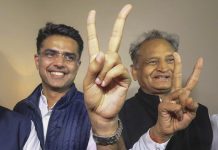 In the three states of Chhattisgarh, Rajasthan and Madhya Pradesh, Congress now has to deal with rival claims to the chief minister's post.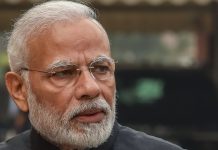 Cow vigilantism failed to help the BJP in this region where the party won just two of the 18 assembly seats.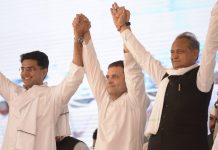 'Sign of things to come in 2019 Lok Sabha elections', Gehlot calls on anti-BJP parties to join hands, Sachin Pilot credits Rahul Gandhi.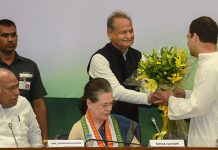 Former chief minister Gehlot says Congress will take along all those candidates and parties who had left the BJP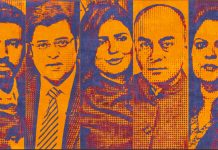 From TimesNow, Republic TV to AajTak, NDTV, we track how India's top news anchors are reporting on the 2018 assembly election results. Here are the live updates. New Delhi: Welcome to ThePrint's live blog on the Assembly election results. With the Congress set to form governments in Rajasthan and Chhattisgarh, and pulling ahead of the BJP in Madhya Pradesh, and regional parties TRS and MNF heading for big wins in Telangana and Mizoram, we look at how the highs and the lows, the euphoria and the deep dive are manifest through our TV 'sutradhars'. Follow the day's live updates here: 08:00pm: And that's a wrap. Come back to ThePrint to see what happens in Madhya Pradesh, Chhattisgarh, Rajasthan, Telangana and Mizoram going forward. 07:38pm: The election results have been a literal cliffhanger for the Congress and BJP as results in Madhya Pradesh were neck and neck through the day. BJP's loss holds some important...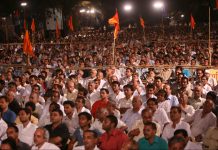 The Election Commission seized Rs 161.47 crore in cash from the five states where elections were just held.