Home
Tags
Pradhan Mantri Ujjwala Yojana
Topic: Pradhan Mantri Ujjwala Yojana
CAG lists allocations to unintended beneficiaries, diversion of domestic cylinders for commercial use and bogus allocations to non-existent households among other issues.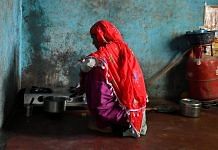 Narendra Modi government's Ujjwala scheme has been a game-changer for millions of women across India.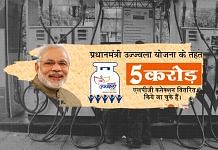 State-owned oil companies have been using fuel stations across the country to promote government schemes, including the Pradhan Mantri Ujjwala Yojana. Many petrol pump dealers now allege they are being forced by oil companies to put up ad hoardings for these schemes, featuring PM Narendra Modi's picture, ahead of the 2019 elections. ThePrint asks: Is it high-handed or routine for Modi govt to insist on PM's face on petrol pumps? Posters with PM's photo put up so more people can benefit Ashwani Mahajan National Co-convener, Swadeshi Jagaran Manch Putting up hoardings and photographs of political leaders and publicising their achievements is not something new. This had happened during Atalji's time when the golden quadrilateral was being publicised. Atalji had said that it is the duty of the government to publicise its schemes and programmes. We see Delhi chief minister Arvind Kejriwal's photographs in almost every nook and corner of Delhi, including on the walls of government...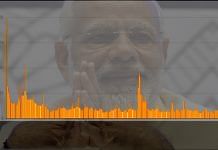 Rahul Gandhi's hug may have made big news but it's Aadhaar and Supreme Court collegium that showed steady search interest.