The National Nutrition Mission aims to bring down stunting of children in the age bracket of 0-6 years from 38.4% in 2018 to 25% by 2022.
Surveys show that Babri Masjid has lost its provocative essence while Muslim disregard for Modi is in line with national sentiment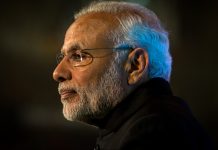 If the BJP doesn't cross 250-mark in 2019, Modi will suddenly realise how upset his party's allies really are 
What Amit Shah did was floor management. NDA secured more votes than what it actually has in the House says BJP's Ram Madhav.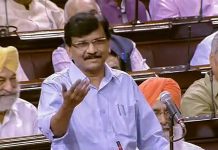 Political analysts say Sena wants the BJP to understand that while it is ideologically aligned with the NDA, it opposes Modi govt's policies.
The election for the Rajya Sabha deputy chairman is set to take place Thursday, and there is palpable tension in the BJP-led National Democratic Allia...
Ruling alliance still does not have the numbers to dictate terms in Upper House, fence-sitters could decide poll.
BJP MPs had rejected report last year; it reportedly says that demonetisation failed to achieve its objectives.
NDA govt delaying the appointment because it lacks the will to curb corruption, said Hazare.
Former MSME secretary has alleged the decision will lead to 'favouritism' and may be exploited by 'profit-driven' business houses.