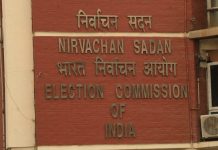 In 2014, the BJP had released its Lok Sabha manifesto on the day of voting in the first phase.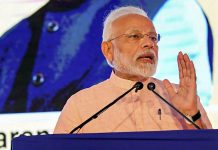 But in all probability, Prime Minister Narendra Modi will pack in several big-ticket, populist announcements before the election campaign formally begins.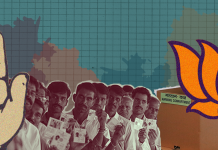 All major political parties in the state elections in Rajasthan, Madhya Pradesh, Telangana, Chhattisgarh and Mizoram have promised freebies and doles during the campaigns - ranging from laptops to smartphones, tiffin boxes to unemployment allowances. ThePrint asks: Can Congress-BJP sway state polls with freebies or are they failing to read voters' minds? https://www.youtube.com/watch?v=H0MWgemqPWU Luring voters with freebies is more democratic than hate, intimidation Rasheed Kidwai Visiting Fellow, Observer Research Foundation Freebies are integral part of our political culture. Populist measures like two-Rupee rice, laptops and farmers' loan waivers have had a history of turning around poll outcome. Politically, it is perfectly democratic to lure voters with populist measures than hate, intimidation or discrimination. Some of the southern states who have a political tradition of freebies, have much better socio-economic indicators than their northern or eastern counterparts. It is sagacity of voters to opt for one party or the other. Freebies, in some ways, are just a glimpse into...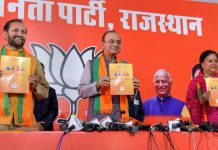 The BJP manifesto also held out a possibility to farmers of doubling their income, helped by a new Rs 250 crore fund to encourage rural start-ups.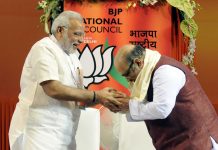 BJP feels people of Gujarat are familiar with Modi's vision, and thus releasing a manifesto/vision document is a matter of custom, not consequential.