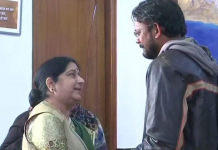 The CBI website lists Ansari as having a 'Yellow Notice' against his name — an Interpol global alert issued to help locate missing persons.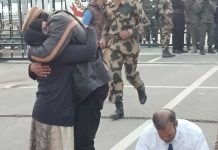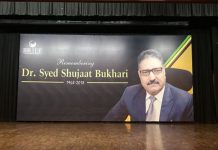 India's former vice-president calls Kashmiri editor a 'thinking citizen'; Congress leader Manish Tewari says 'Shujaat's martyrdom should strengthen all of us'. New Delhi: Former vice-president Hamid Ansari Wednesday said the country should "stop and question" if its open and free society is being impaired. He was speaking at a memorial service for slain senior journalist Shujaat Bukhari in New Delhi. "Someone said many years ago that when freedom is in peril, the first symptoms are to be found in those who carry the voice and sentiments of the people to a larger audience.  Shujaat's death is an example of it. It's not the only example; we have had other instances including in Bengaluru. Therefore, as a people, we have to stop and think about where we are going. We used to take pride in being an open and free society. We still take have the pride but we need to stop...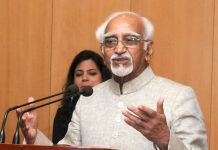 Muslim Rashtriya Manch will also urge Muslims to refrain from cow slaughter during Bakra Id.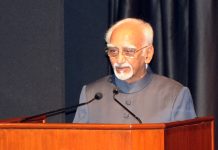 Hamid Ansari's concern over unease among Indian minorities came just after Pakistan swore in its first Hindu cabinet minister in 20 years. Truth is contrary to this click bait. Shekhar Gupta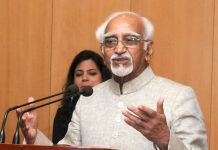 The PM's supporters came down heavily on Ansari for his comments on the atmosphere of intolerance and the feeling of insecurity among Indian Muslims. Pragya Kaushika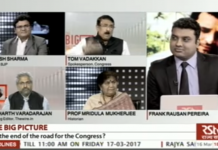 BJP believes that Rajya Sabha TV would finally shed its anti-BJP agenda with Venkaiah Naidu taking charge as vice-president and chairman of the channel. Pragya Kaushika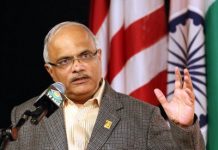 In a letter addressed to the vice president, BJP MP from Rajya Sabha Vinay Sahasrabuddhe has called for changes in the way reports are produced by the Department Related Standing Committees. He has called the current approach to the reports "traditional" and "non-serious".  Pragya Kaushika