Home
Tags
Farmers protests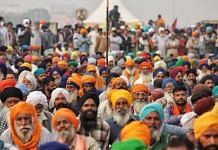 Over 9,000 micro, medium and large companies have been impacted, the commission said citing the allegations, and Covid safety protocols were breached at protest sites.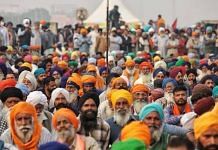 Campaigning for 2022 Punjab polls is expected to intensify before kharif harvest season next month, but farmers have requested it be suspended till polls are announced, to ensure focus on farm laws agitation.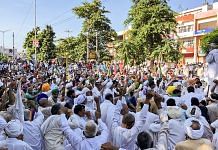 The farmers are demanding the suspension of IAS officer Ayush Sinha, who was caught on tape allegedly telling police to 'break heads' of farmers during their protest on 28 August.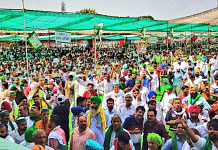 The decision whether protesters will go ahead to gherao the Karnal mini-secretariat if there demands were not met will be decided at the mahapanchayat, BKU leader said.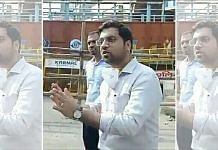 Sinha was caught allegedly instructing policemen to break heads of protesting farmers last week in a viral video. He has been transferred to the Citizen Resources Information Department.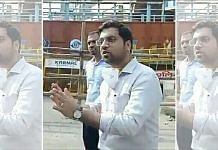 More than his words, what's most offensive is his body language. It reflects a deep nexus between political leaders and their favourite bureaucrats.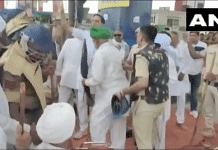 The protesters also asked for the resignation of Haryana CM Khattar, saying he had no right to continue on the post after the police action left around 10 farmers injured.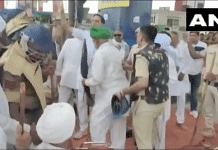 Haryana Police drew severe criticism for the action against the farmers and several roads were blockaded at different places in protest.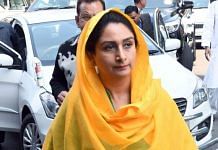 In interview with ThePrint, ex-Union minister Harsimrat Badal claims Punjab CM never raises farmers' issues with Modi & Shah, says Pegasus row points to govt becoming a dictatorship.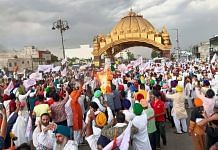 Protesting farmers, including women, said they will continue to hold protests till their demand to repeal the three agricultural reforms is not accepted by the Centre.