Home
Tags
Captain Amarinder Singh
Topic: Captain Amarinder Singh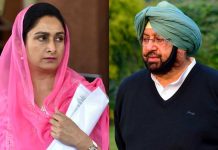 Saturday marked the 100th anniversary of the Jallianwala Bagh massacre, which saw hundreds of peaceful protesters die at the hands of the British.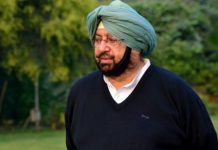 Chief minister Singh also announced naming a local school and a road connecting the village after constable Kulwinder Singh.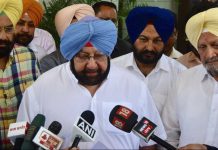 While moving a resolution condemning the Pulwama attack in the Punjab assembly, Captain Amarinder Singh came down heavily on Pakistani politicians and army.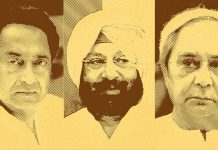 Doon School students continue to dominate India's politics as Kamal Nath joins contemporaries Naveen Patnaik and Captain Amarinder Singh as chief ministers.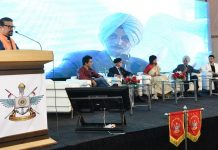 On the second day of the Punjab government's Military Literature Festival in Chandigarh, panelists also discussed the media's role during 26/11.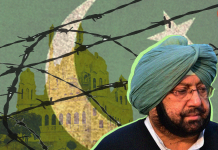 Punjab CM Captain Amarinder Singh turned down Pakistan's invitation for Kartarpur corridor ceremony and said, "I will not go to Pakistan till violence stops". The Centre, however, has nominated two ministers to attend the event in Pakistan. ThePrint asks: By not visiting Kartarpur, is Punjab CM hurting Sikh sentiment or being hyper-nationalistic? https://youtu.be/Seqa1-Zy9gc Don't know why Captain Amarinder took such a strong stand against Pakistan Shwait Malik BJP President, Punjab India has always talked about peace with every country, even Pakistan. But Pakistan has always betrayed India's faith in the peace process. They believe in hatred and can never stop promoting it. Atal Bihari Vajpayee started the peace process many years ago. It was followed by Narendra Modi when he went to meet Nawaz Sharif. But has that stopped the Pakistanis from stabbing us in the back? No. It is our central government that gave a befitting reply to Pakistan with the surgical strikes. We have...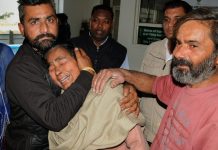 Punjab CM Amarinder Singh says the arrested man helped identify the second perpetrator who is absconding, grenade given by Pakistan-based handler.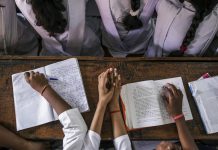 New books commissioned by Captain Amarinder Singh's Punjab govt have also been withdrawn, after SAD accused them of insulting Sikh Gurus & many discrepancies.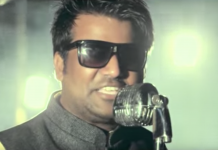 Harman Sidhu and four others were arrested in Sirsa, Haryana, for possessing 52.1 grams of heroin, worth around Rs 5.20 lakh.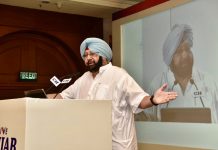 The video has been modified to make it seem as though Punjab chief minister Captain Amarinder Singh is speaking in an inebriated state.