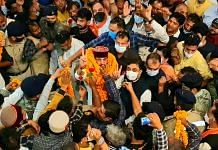 A look at the speeches and itineraries of Modi's new Cabinet ministers, from Anurag Thakur to Narayan Rane, during their 5-day Jan Ashirwad Yatra.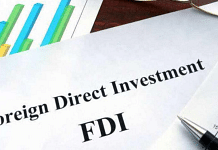 According to an official release, the investment will substantiate Modi government's plan to develop world-class airports & transport-related infrastructure via private partnerships.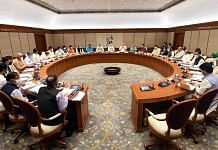 New Delhi: The Centre on Thursday approved the establishment of an integrated multi-purpose infrastructure development corporation for the Union Territory of Ladakh. The decision has been taken at a meeting of the Union Cabinet, chaired by Prime Minister Narendra Modi. The establishment of the corporation will result in inclusive and integrated development of the Union Territory of Ladakh, according to an official statement. This will, in turn, ensure socio-economic development of the entire region and the population of the UT. The impact of development will be multi-dimensional and it will help in further development of human resources and better utilisation thereof. It increases domestic production of goods and services and will facilitate their smooth supply. Thus, the approval will help in realising the goal of 'Atmanirbhar Bharat', the statement said. The authorised share capital of the corporation will be Rs 25 crore and recurring expenditure will be around Rs 2.42 crore per year. It is a new...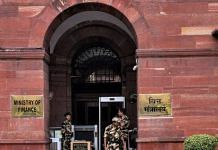 The Union Cabinet on 14 July had decided to restore Dearness Allowance and Dearness Relief for central government employees and pensioners while increasing the rate of allowance to 28%.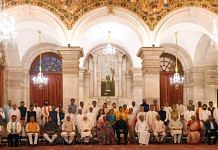 According to Shubhayan Bhattacharya, Modi government should chart out the country's recovery from pandemic wounds and a ministerial shakeup may just be the first step forward.
Women have been largely excluded from ministries such as finance, defence, heavy industry, railways, transport, and agriculture that corner most of the government's budget.
Former health minister Harsh Vardhan is just a fall guy. Look into Javadekar, Gangwar, Pokhriyal, Prasad exits, a similar pattern emerges.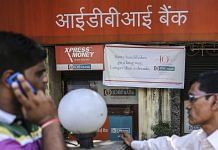 According to the statement, the extent of respective shareholding to be divested by govt & LIC will be decided at the time of structuring of transaction in consultation with RBI.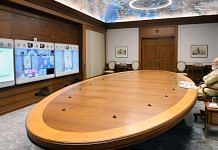 When people are dying for want of oxygen and medical facilities, ministers are responding to the crisis with more praise for PM Modi.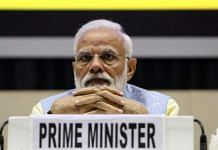 The third phase will run for 3 years till 2023 and aims to benefit around 58.5 lakh employees. Rs 1,584 crore has been allocated for the current fiscal.