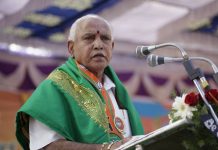 In the 1991 Jain brothers hawala case, the Supreme Court had said that corroborating evidence is a must to convict the person named in the diaries.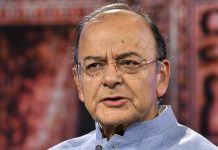 Finance minister says media behaved as a 'caravan' of falsehood ready with a 'Rahul Bailout' following Pitroda's Balakot comments.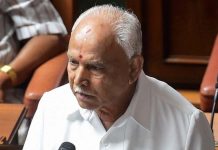 The Karnataka government has ordered an SIT probe into audio tapes that name everybody from the state Speaker to BJP chief Amit Shah and even the PM.
Front Page And the next chief minister of Karnataka is… B.S. Yeddyurappa. After three days of suspense, the BJP state chief finally took oath as the 29th chief minister of Karnataka Thursday, Hindustan Times and all the major dailies report front-page. Within 24 hours of assuming office, Yeddyurappa held a 'one-man cabinet meeting' with senior bureaucrats to "fulfil his pre-poll promise of waiving farm loans of up to Rs 1 lakh from all banks on day one", The Indian Express reports. The Congress and the JD(S) continue to be up in arms over the governor's invitation to BSY to form the government, an act they have labelled the "defeat of democracy", The Hindu reports. The BJP has 15 days to prove their majority. In ThePrint, Rohini Swamy lists the three scenarios likely to take place over the fortnight. Also read this time-line for a shortcut to understanding the twists and turns in the political battle for Karnataka. Meanwhile,...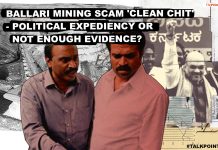 In November last year, three different CBI branches dropped the investigation into the Rs. 16,500 crore Ballari illegal mining scam. Experts weigh in on BJP's decision to give tickets to family members of the accused.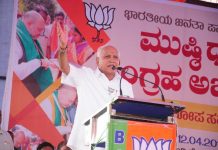 Voters and political observers were looking forward to what promised to be a high-voltage campaign between the sons of two local stalwarts.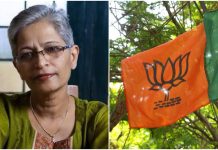 The party has deployed big guns to thwart criticism from the Opposition.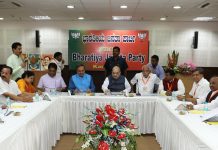 To make Karnataka 'Congress-mukt', the BJP will have to address internal dissidence, build a new social coalition and a compelling development agenda.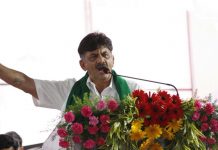 Allegations of collusion with revenue department officials to buy government land date back to 1999-2003 when Shivakumar was UD minister in S M Krishna govt. Apurva Vishwanath